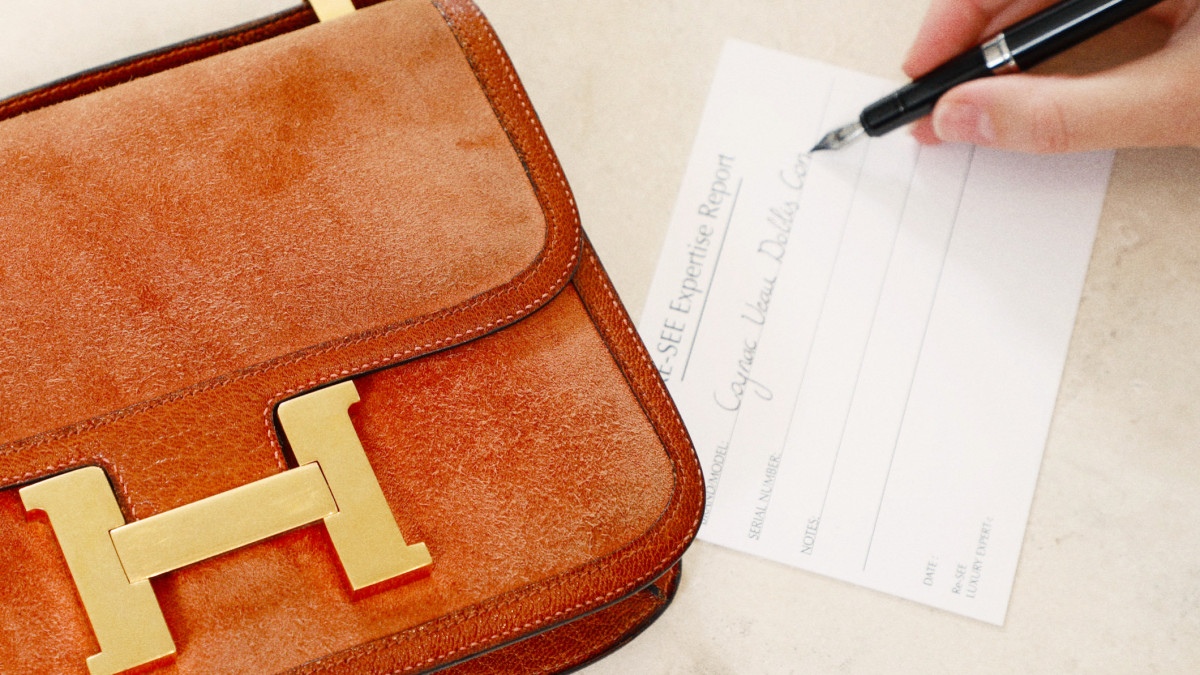 Authenticity is at the heart of ReSee's process. Upon reception of a handbag, our dedicated specialists carefully evaluate each piece to ensure that every bag listed on ReSee's website is authentic. This includes a detailed inspection of the craftsmanship and design, with an acute focus on product attributes such as leather, stitches, hardware, lining, and other indicators to ensure that they correlate perfectly with a House's mark. Working with a network of exceptional sellers, we also carefully review ownership history and supporting documents.

Buying a handbag on ReSee you are ensuring a carefully curated bag that has been selected with taste and thoughtfulness and authenticated with precision and expertise.
FREQUENTLY ASKED QUESTIONS:
Do you check the items before shipping?
All items are authenticated and condition checked by our Luxury Bag Expert before being listed on ReSee. They then remain in our Secured Warehouse until sold.
How do your Experts know if a piece is authentic?
Both our in-house and independent experts have trained at the most prestigious French luxury Houses, granting them the unique, in-depth technical skills needed to become leading specialists in the market.
Will I receive a proof of authenticity for my purchase?
All High-ticket bags are shipped with a personal Certificate of Authenticity.
Can ReSee authenticate pieces bought elsewhere?
We offer bespoke authentication services upon request.