Balenciaga: Ghesquière changed the rules of fashion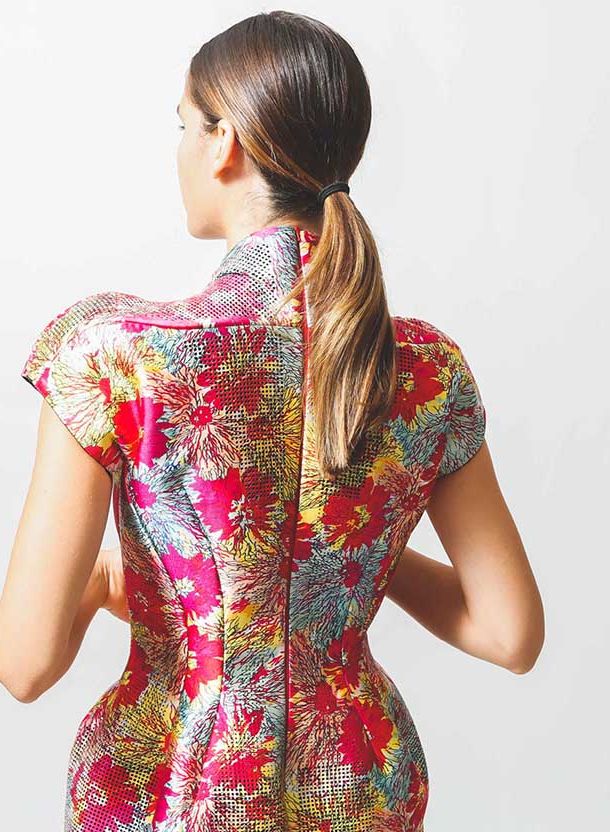 When appointed creative director at Balenciaga in 1997, the young designer broke away from the opulent trends of the late '90s with his thirst for experimentation and technique.
For us at Re-SEE, 'Balenciaga by Nicolas Ghesquière' has become synonymous with a sense power; as if putting on one of his forceful, intricately crafted pieces transforms us into an urban warrior of sorts.There is almost a sense of ritual to wearing his items and yet as treasured as they are, they remain of upmost relevance.
Rather than referring to the house's archives, he brought his inner design circle of shoe designer Pierre Hardy, stylist Marie-Amélie Sauvé and artist Dominique Gonzalez-Foerster in and experimented with textures and silhouettes to create magical, unexpected clothing. Muted in palettes of black, grey and beige but powerful in form and structure, pieces at this time, and up until the brand was acquired by Gucci Group (now Kering), were produced under the "Le Dix" tag with campaigns shot by then up-and-coming photographers Inez & Vinoodh.
Ghesquière's vision ignited an urban revival and gained legions of powerful female followers, including Charlotte Gainsbourg and Jennifer Connelly, who were captivated by the subdued hypnotism of the designs.Much like M. Saint Laurent thirty years before him, Ghesquière revisited the functionality of utilitarian pieces, marrying them to high fashion. The Spring 2002 collection captured this abstraction of high-low with stonewashed cargo pants paired with exotic, ethnic-inspired patchwork tops.
The cargo pants, in a series of vivid colors, which Ghesquière said was inspired by Hollywood Chewing Gum packs, were stone-washed in a friend's bathtub and in the office washing machines. The collection, which was highly criticized at the time for its 'hippy' vintage prints and loose volumes, has gone on to become of the most highly coveted pieces from Ghesquière's reign at Balenciaga.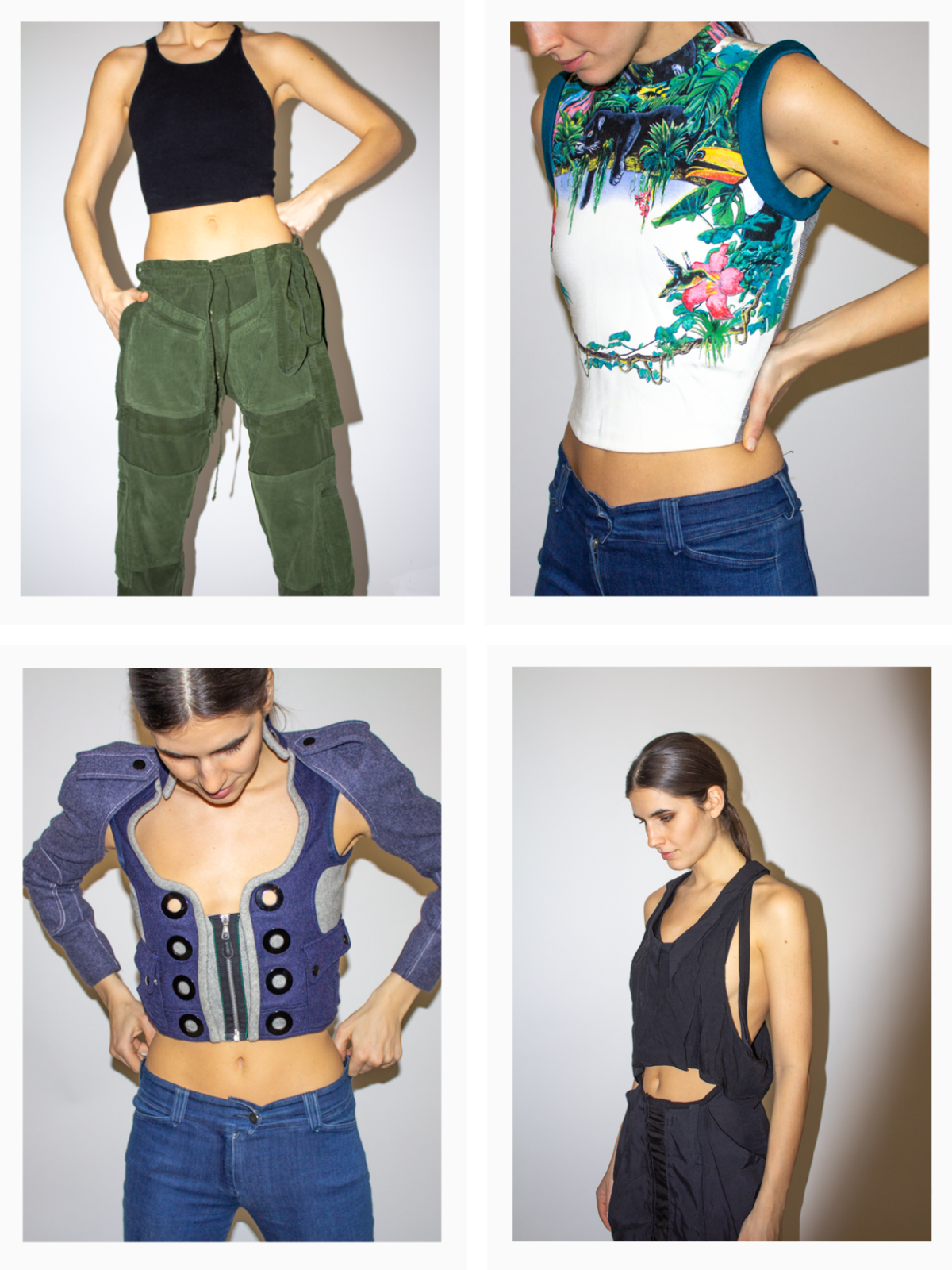 S/S 2002 Cropped Cargo Pants, S/S 2003 Neoprene Scuba Top, F/W 2003 Cropped Corset Jacket,S/S 2002 "Kate Moss" Cargo Dress
And then there were the Fall 2002 and 2003 New York Collections. A casual visit to the flea market inspired Ghesquière to create variations of the motorcycle jacket, which later became a hit that the house and would go on to reproduce every year for the next 10 years. The high-waisted slim flared trousers cut to perfection led Polly Mellen to say "a Balenciaga pant looks as good coming as it does going." For Fall 2003, arguably one of his most pivotal collections, he introduced subtle sci-fi references in volume with innovative fabrics previously only seen in the domain of sports. Ghesquière studied, re-worked and mastered these fabrics to make them the modern armour of the urban woman with a powerful yet playful undertone.
At the root of every piece of Ghesquière's work was exquisite tailoring and a vision that was constantly in evolution. Almost twenty years later these early collections have become historical references in the world of fashion, copied by designers and hunted by collectors. The veracity of these pieces is almost more poignant today, at a time when fashion has become densely saturated. They remain some of the most thought-provoking, transformative collections that have helped drive fashion forward and remain a legacy forever.
At ReSEE, every one of our vintage pieces comes with a story. This is, in large part, thanks to our unmatched community of consignors.
Though parting with such sartorial treasures may not be easy, the exceptional personal care we put into ensuring that they will go on to live a second (or, sometimes even, a third, fourth, or fifth) life offers a thrill — one rivaled only by that of the besotted shopper who adds them to her wardrobe.
Sell with us