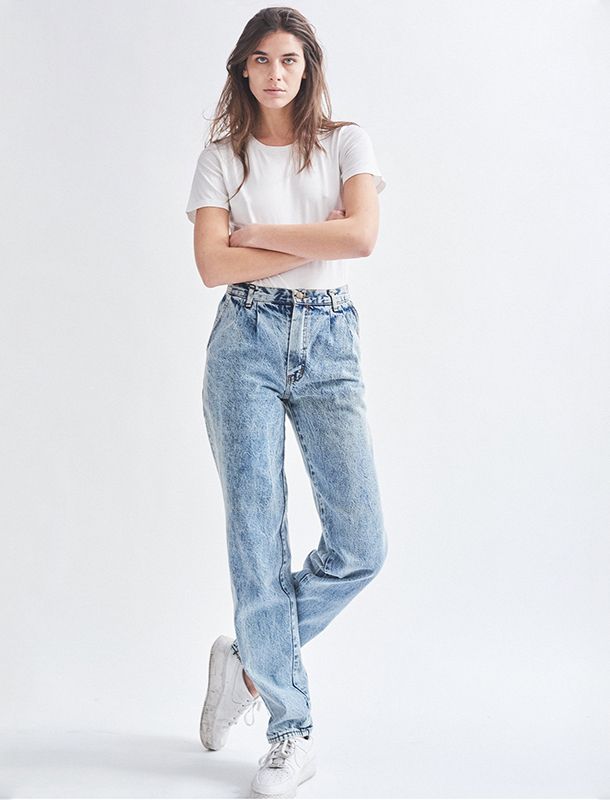 Nothing is better than Vintage Denim
From high waisted and raw to stone washed and slouchy, not only are they unique but with denim products having a heft impact on the environment, wearing vintage denim significantly helps our planet. Here are a few tips to extend the lifetime of your vintage blues.
Here are a few tips to extend the lifetime of your Vintage Blues:
1. WEAR WELL, WASH LESS
Denim ages better when it is washed less so it's no secret that the less you wash your jeans, the better their color and fit will keep. When it is time to wash, use these quick tips to keep the lifespan of your blues.
2. SPOT CLEAN BETWEEN WASHES
Use a damp cloth or old toothbrush with a mild detergent to remove any small stains. Spot cleaning should be avoided for raw denim, as it can remove the dye and create white spots.
3. HAND WASH
Washing by hand is always most preferable. Use cold or lukewarm water with a bit of mild detergent and leave your jeans to soak for 45minutes. Rise and hang to dry.
4. KEEP IT COLD
If you do wash by machine, use the cold cycle (30 degrees maximum), as heat causes fading and damage.
5. HANG DRY
Do not ever put your jeans in the washer. Ever! The drier will damage the fibers in your denim and is bad for the environment.
6. FORGET THE IRON
Heat is the enemy of denim, so skip the iron. Any wrinkles will 'iron out' naturally after being worn.
At ReSEE, every one of our vintage pieces comes with a story. This is, in large part, thanks to our unmatched community of consignors.
Though parting with such sartorial treasures may not be easy, the exceptional personal care we put into ensuring that they will go on to live a second (or, sometimes even, a third, fourth, or fifth) life offers a thrill — one rivaled only by that of the besotted shopper who adds them to her wardrobe.
Sell with us