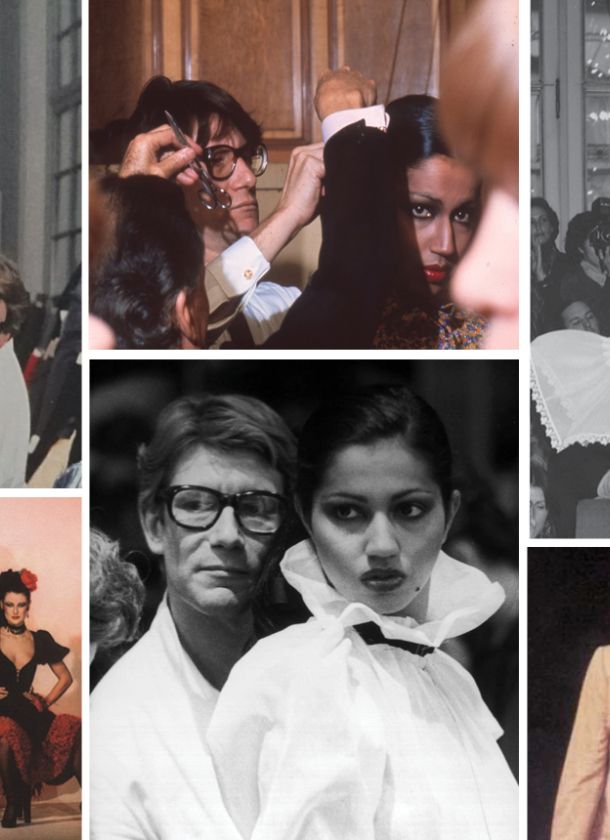 Kirat Young
Kirat Young took the fashion world by storm in 1976 when she appeared in Yves Saint Laurent's seminal Opéra des Ballets Russes collection. At just 19-years-old, the raven-haired New Delhi-born newcomer became muse to the French couturier—and quickly went on to grace the runways of Chanel, Valentino, and Versace to boot. Here, she speaks with Re-SEE about working alongside M. Saint Laurent and the iconic clothes that carried her through her thirteen-year modeling career.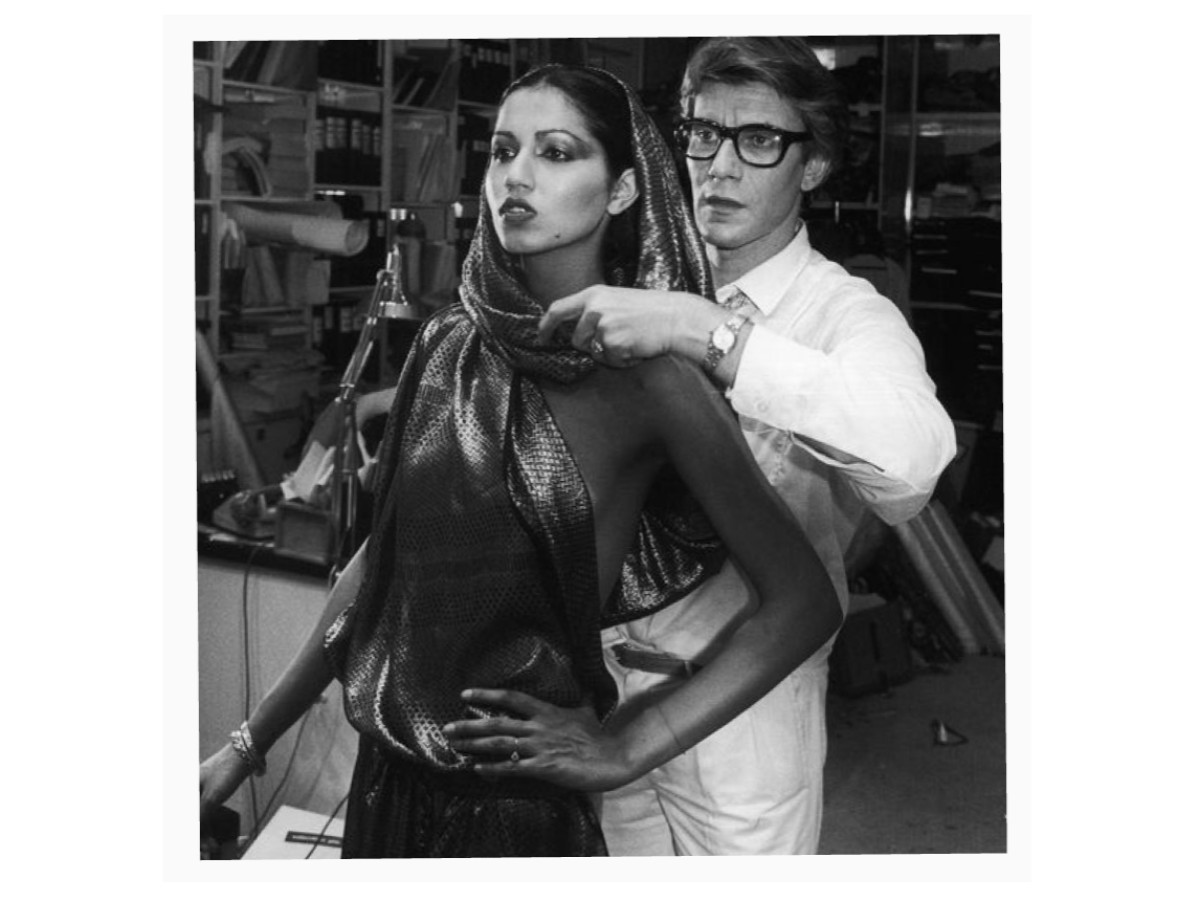 "I got into modeling by sheer chance. I was on holiday in Paris from London, where I was in fashion school. I'd just come back from Greece and I had long black hair and I was tanned and I was wearing cool clothes. I met a journalist at a party who said, "You should be a model." She wanted to send me to see Yves Saint Laurent. Of course, being a fashion student, I knew Yves Saint Laurent. When I was studying, I had even spent my month's allowance buying one pair of Saint Laurent boots on sale. I hadn't modeled before, so I just went to the couture house and they dressed me up in something and sent me up to see him. My ambition was just to see him in real life and tell all my friends. So I just walked in and parked myself in front of his desk. I said, "Hello," and he said, "Hello." Normally, when you go for a go-see, you're not meant to say anything… He started talking to me and asking me questions. He said he loved India [where I was from] and got up from behind the desk to accompany me to the door of the studio.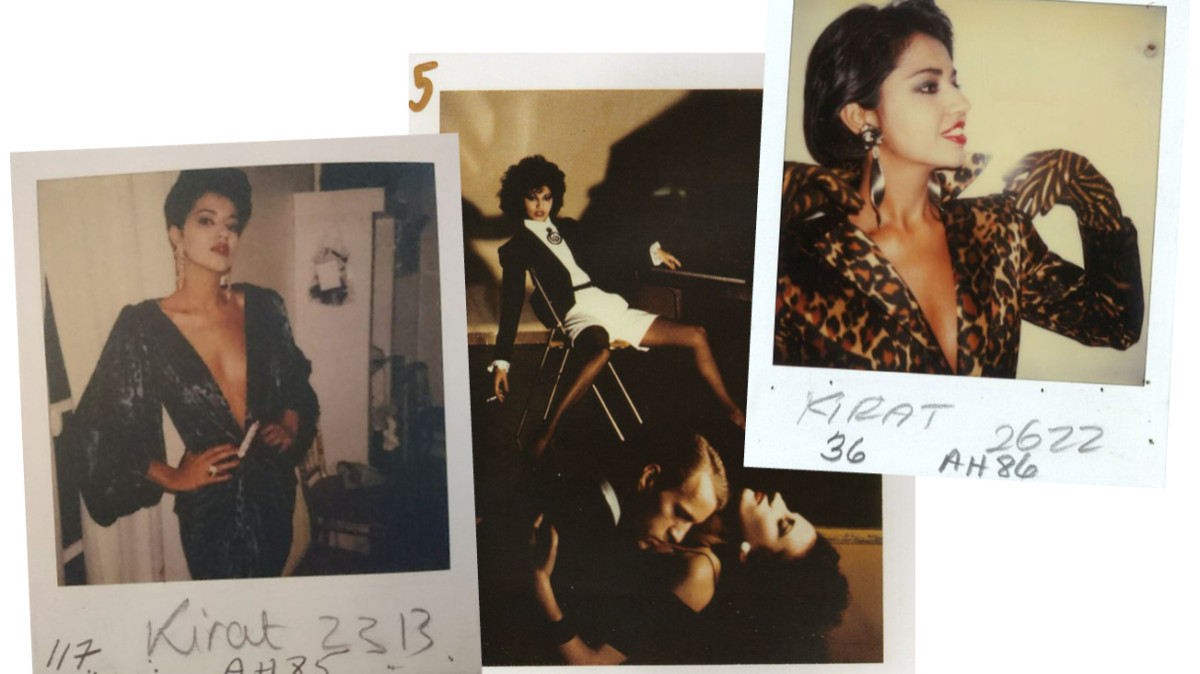 It was all about timing. Before that he was doing the Smoking [tuxedo suits], and now he was doing the famous Ballets Russes collection, which was so different from anything anybody had done before. The journalist had thought of me because I was exotic and there weren't many exotic models. The only other exotic girls were Marie Helvin, who used to be David Bailey's wife, and Donna Palmer. They put me in this very fancy evening dress and when I came out he just said, "Oh, mademoiselle!" He chatted with me, but he was rather shy. Loulou de la Falaise was there in the studio too. They said, "Okay, can you start tomorrow?" They didn't even ask me had I modeled before or anything like that. He just liked me and I was right for the Ballets Russes collection. I said, "Okay, why not?"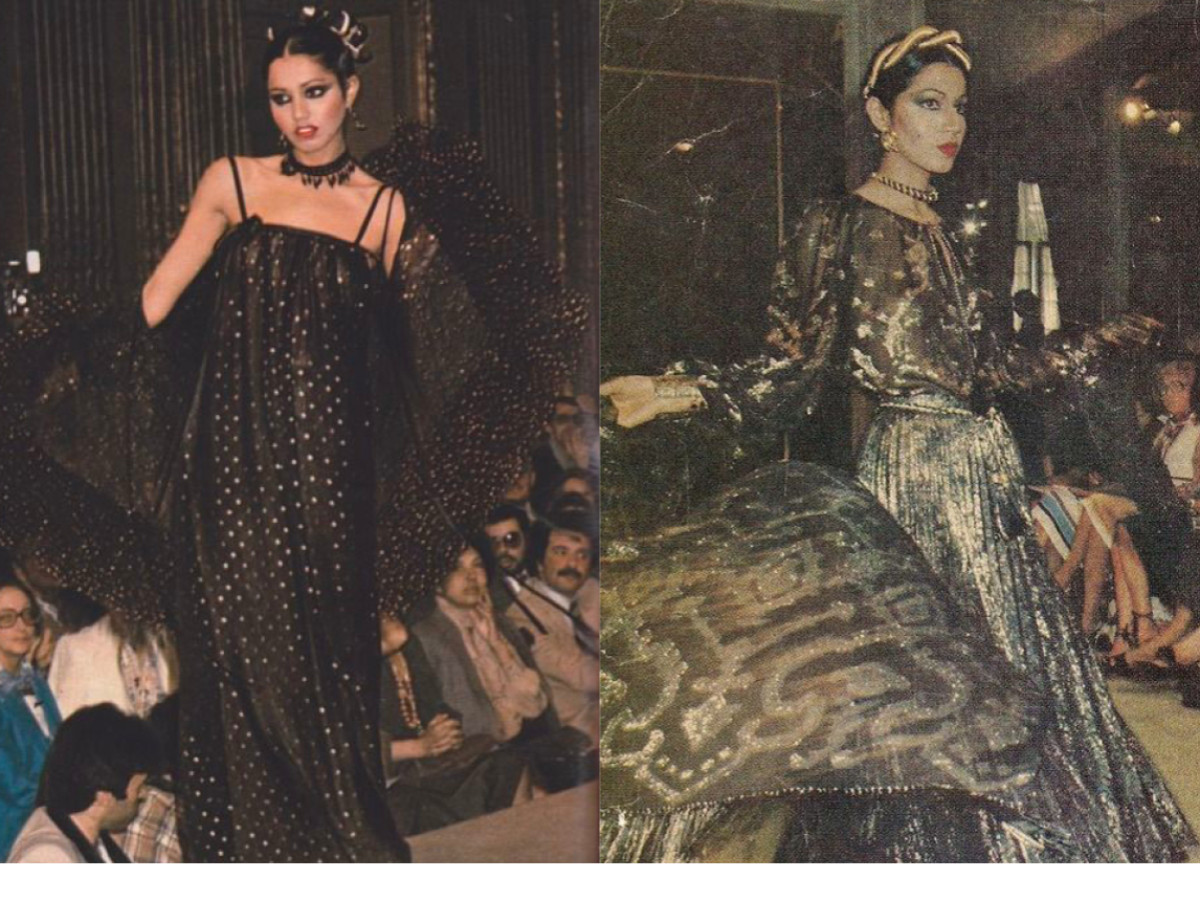 For haute couture, you did the fittings in mid-June and the collection would come out at the end of July. You had a contract for six months where you'd show the clothes in the couture house two or three times a week. As you did the fittings, you were in the studio and saw the beautiful fabrics and the accessories and everything like that. I said, "These guys, they're paying me to wear all of this… They must be crazy!" We were about six girls in the cabine. I had been to boarding school in India, so it was the same sort of atmosphere. We all hung out together and sat around chatting. When the collection came out, it was copied by everybody around the world, right down to the prix uniques who were doing peasant skirts. It was one of the most important collections that he'd ever done and it really made an impact on fashion. I, unknown to myself, was the star of it. Since I had the best clothes, I ended up being photographed for American Vogue at night when all the magazines used to do their shooting.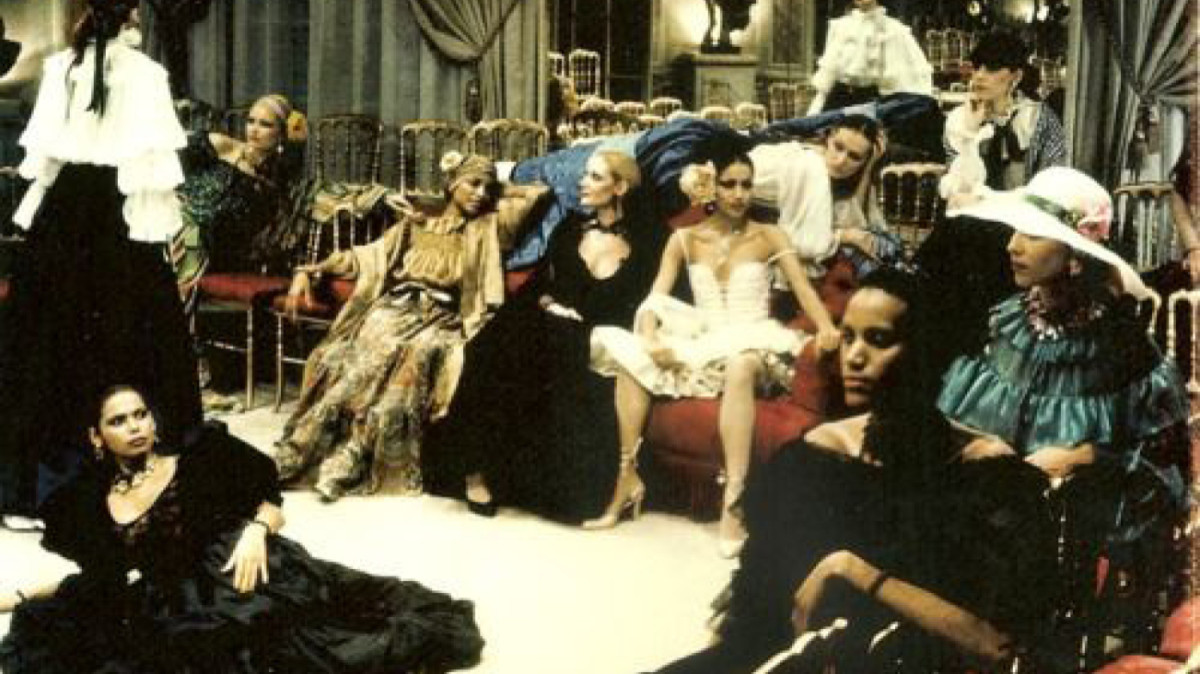 I came back from holiday in September when all the magazines came out and I saw myself all over the place. That was it. Thanks to that, I did a lot of campaigns for Saint Laurent with Helmut Newton… I didn't even know who Helmut was! After that, all the other designers were preparing to do Pret-à-Porter in October, and they were calling the couture house of Saint Laurent asking me to do their collections. I had no agent or anything. The poor press office was taking calls for me and passing messages! I was attached to the house, but they were so nice and they let me work for everybody. Yves [Saint Laurent] was very fond of me. I was his inspiration and muse for many collections. The first two seasons I was full-time there, but they let me do other collections and whatever else I wanted to do. They even had stand-ins for me for the fashion shows for the clients. If I said I was going off to Rome, they'd find somebody else to do it. But I always did the fittings for the couture because it was such an important thing for me to learn. It was really hard work because you were there for a month and you were locked in, but I did that right to the end because he wanted me absolutely. We worked out a very good deal, which was not the usual. I worked closely [with him] for thirteen years.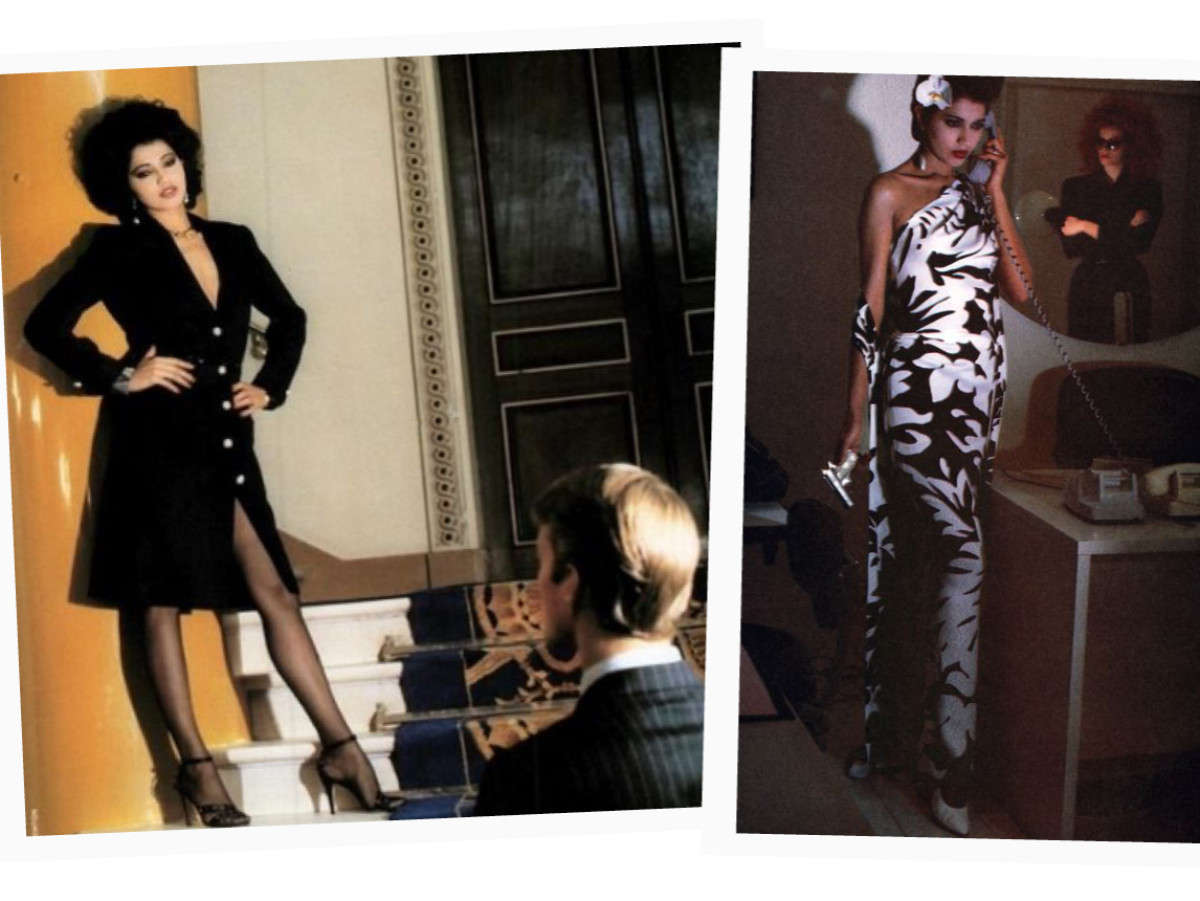 One January in the early '80s, when I returned from India where I went every Christmas, I was in my Indian mood and had anklets on. Usually when you arrive for the fitting you wear sheer black stockings, but I just kept my anklet on. I was not getting rid of it! Yves liked that so much that he incorporated it into his collection. Loulou did these diamante anklets, which I wore with all of the short dresses. Back then, you wore simple things, like a blazer and a pair of pants, during the day, and, in the evening, skirts or, later, pieces from the Les Espagnoles collection, which was totally up my alley.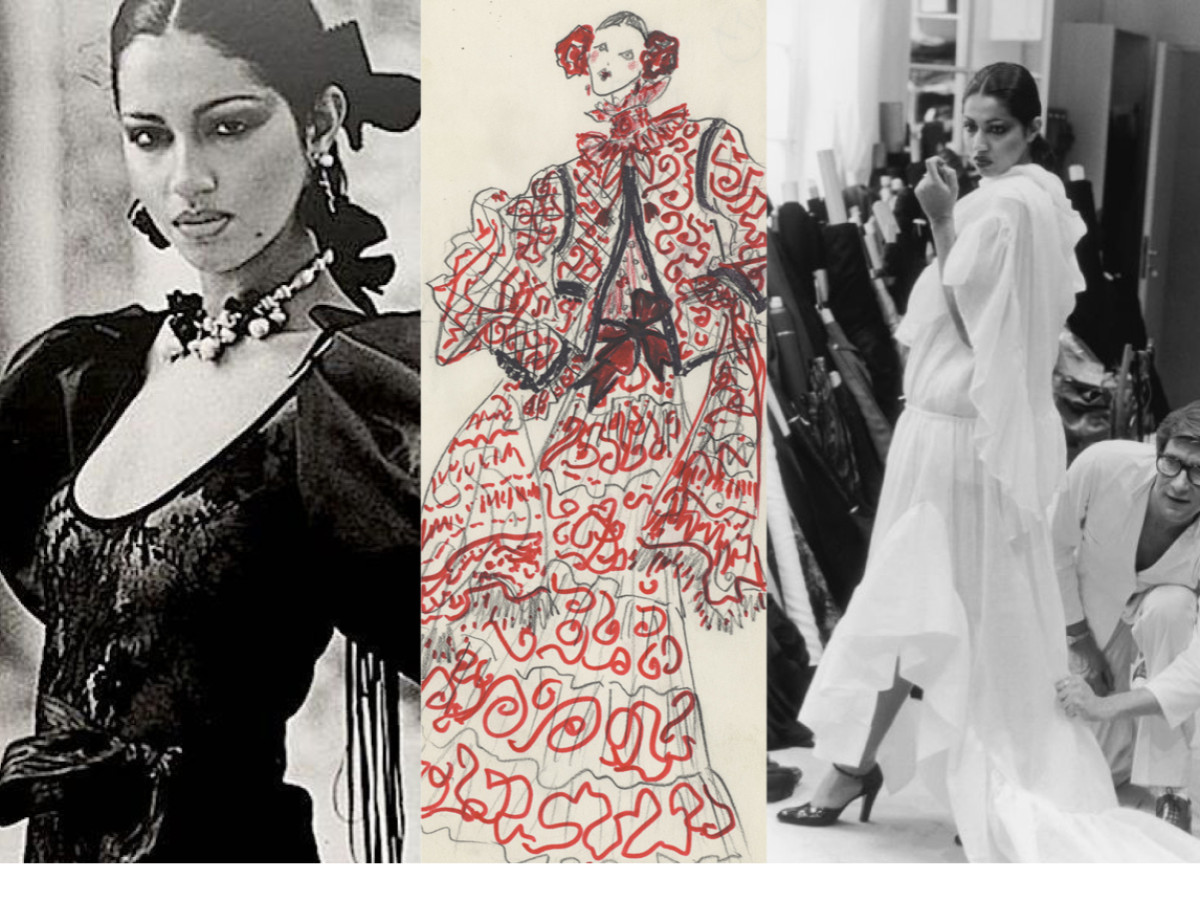 I was also working with every single designer in Italy and did all the collections for Armani, Versace, the whole gambit, so I picked up clothes. And then of course I came to New York, and I met Oscar [de la Renta]. By that time, I had an agency. I went on a go-see, but it wasn't a go-see. He had said, "I'm so looking forward to meeting you." We became very good friends, and I worked with him a lot. I went on holiday to his place in the Dominican. I worked with all the American designers: Bill Blass, Geoffrey Beene, and some of the younger ones... I just found a dress from the early '80s by Cathy Hardwick. She was the one who discovered Tom Ford.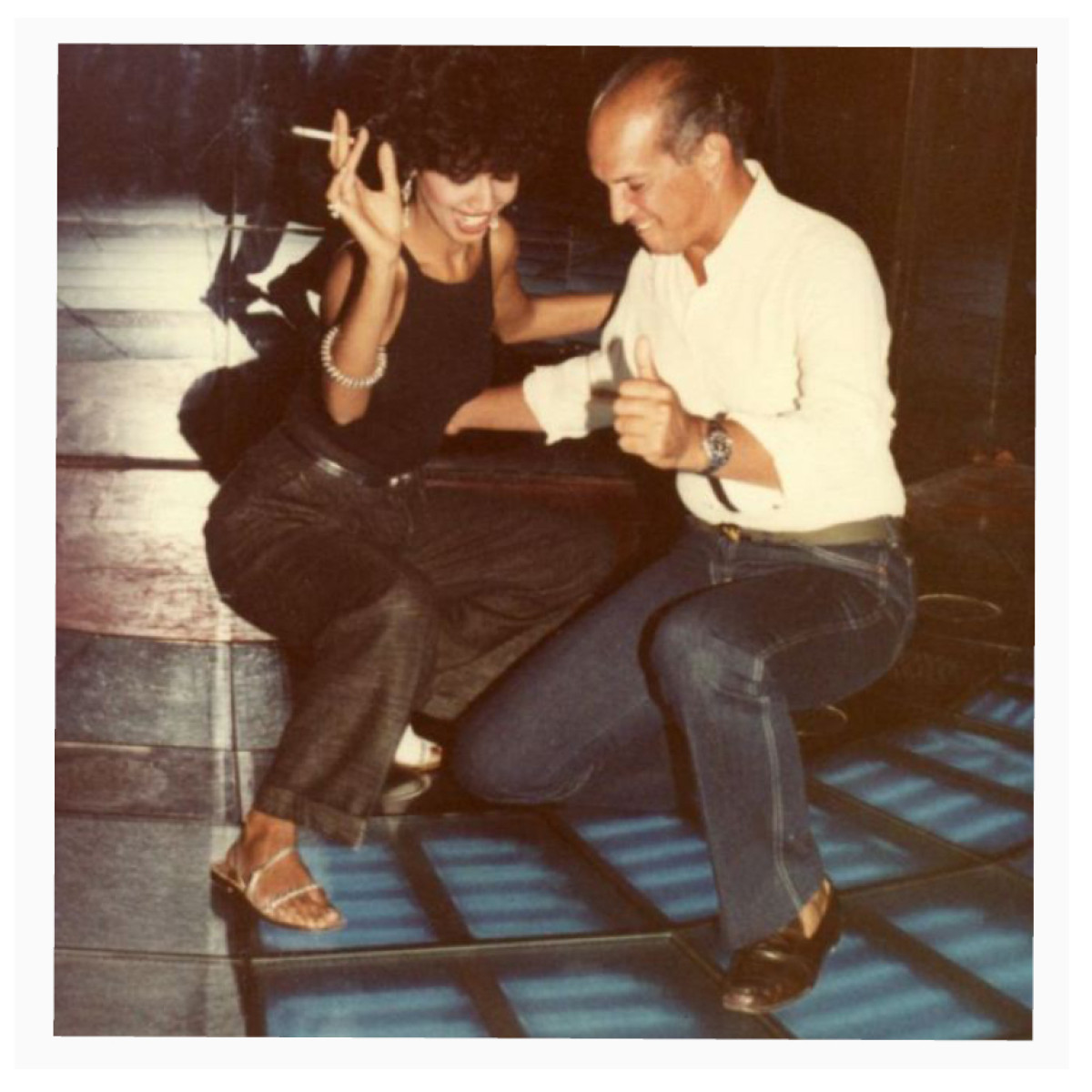 I had so many incredible Saint Laurent pieces because when I worked in couture we would get two outfits every season, but I've kept very few of them. I've lived all over the world and just didn't have the space. What can you do? I gave a lot of clothes to the Powerhouse Museum in Australia [where I was living at the time], but I still have the Smoking [jackets], which I leave open and wear with a white top or something lacy. I've also got this red top with black polka-dots from way back. This time, when I cleared out my cupboards to order up again, I gave some pieces to Re-SEE. There's a quilted khaki coat from the Ballets Russes collection; this really cute velvet trouser and jacket set from the male side of the Les Espagnoles collection; and a pinstripe suit, which I wore in an advertisement shot by Helmut for Rive Gauche. Now that I think about it, I should have kept it!"

as told to Zoe Ruffner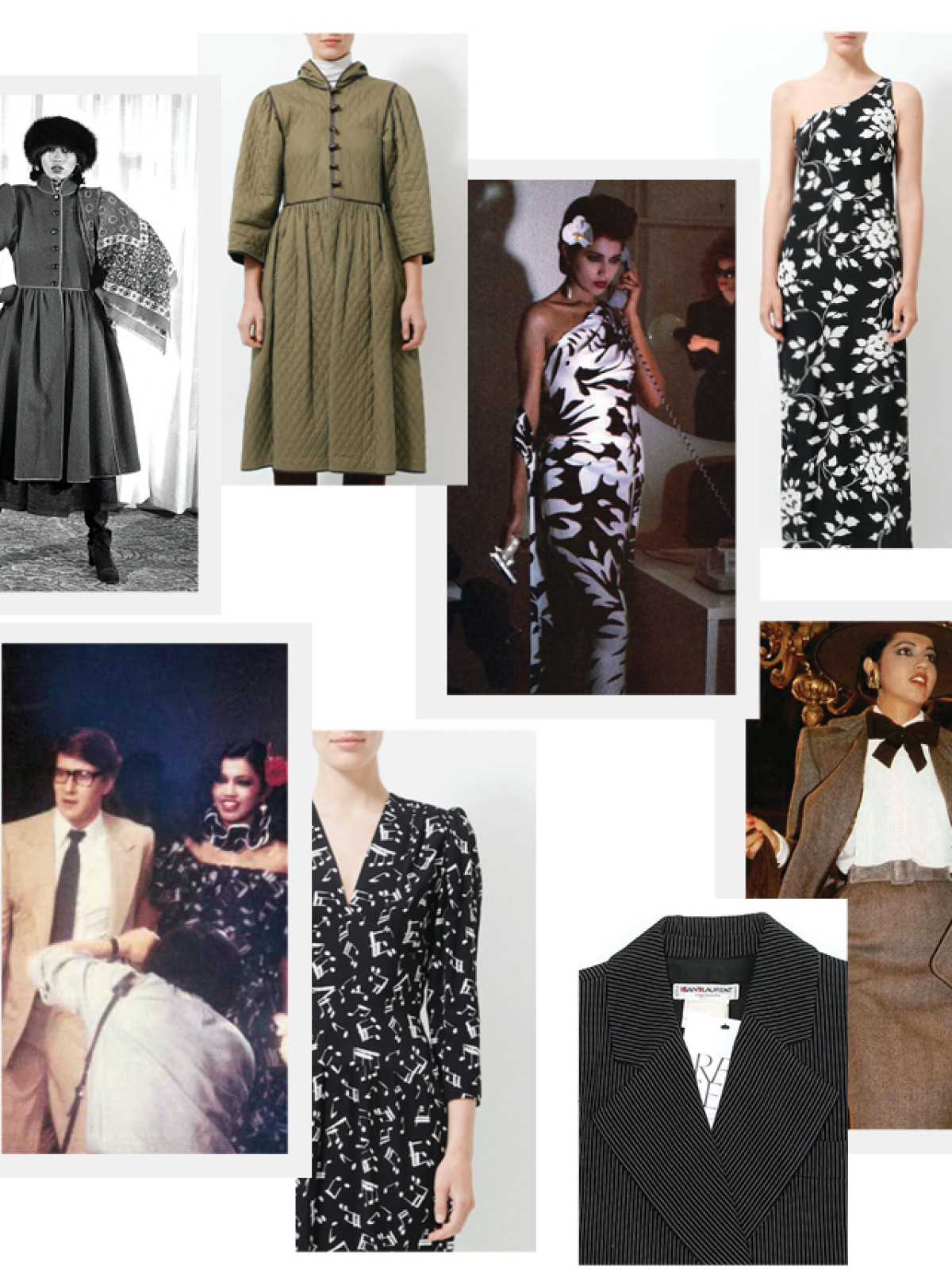 At ReSEE, every one of our vintage pieces comes with a story. This is, in large part, thanks to our unmatched community of consignors.
Though parting with such sartorial treasures may not be easy, the exceptional personal care we put into ensuring that they will go on to live a second (or, sometimes even, a third, fourth, or fifth) life offers a thrill — one rivaled only by that of the besotted shopper who adds them to her wardrobe.
Sell with us