Collector Stories: Alexander Fury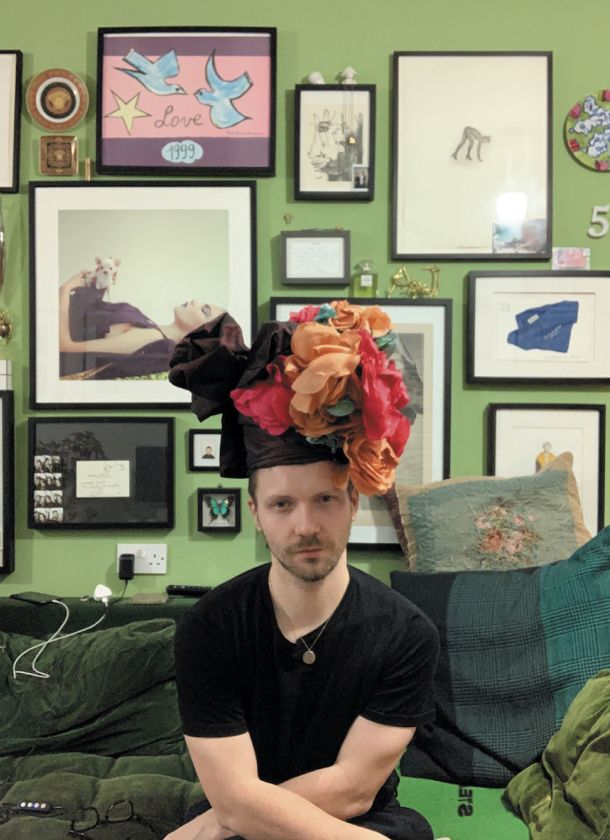 Alexander Fury, the Fashion Features Director of AnOther magazine and the Men's Critic of the Financial Times, grew up in a small town in the north of England, finding his way to fashion through magazines and shows, such as Style with Elsa Klensch and Jeanne Baker's FashionTelevision. "For me fashion was the way a normal straight boy would have related to sports. In the same way that someone has their football team or their basketball team, I was team Galliano," he says, recalling a specific skirt-suit that he, at the age 12, begged his mother to buy. (His reasoning: she could wear the skirt; he could take the jacket.) Though she shunned his request at the time, he did eventually manage to track down the suit and buy it for himself. "I do repeatedly tell my mother that it's because she denied me these things that I'm now spending an absolute fortune on finding them."
These days, Fury's fashion collection has grown to include over 3,000 pieces—sourced from all ends of the earth—with a focus on Galliano and Antony Price. (It also includes Nicholas Ghesquiere-era Balenciaga, Vivienne Westwood, Azzedine Alaia, Alexander McQueen, and Christian Lacroix Haute Couture. Here, Fury talks about his archive, from how he tracks down these once-in-a-lifetime finds to the vintage dress that earned Kate Moss's seal of approval.
How did you become introduced to vintage clothing?
I went to Saint Martins and studied Fashion History and Theory. One of the projects that we did in our second year was to propose an exhibition, and I proposed an exhibition around Antony Price's work. He's not very well known, but he's British, so he registered on my radar when I was a teenager. He had made all the clothes for Roxy Music and he also dressed Duran Duran in the 80s. I tried to find his work in museums and they just didn't have the pieces, so I went on eBay and looked to see what Antony Price there was and there were two dresses, so I bought them. I think I paid £10 for one and £15 for the other. I wasn't buying them to wear. I was buying them to collect.
One of those dresses has been long-term borrowed by a friend of mine who says it's the best dress she's ever worn. The other one is on semi-permanent loan to Kate Moss. I did a shoot with her, and she loved the dress and asked if she could borrow it. I need to hassle her to get it back, or her people - I don't know Kate Moss well enough to hassle her to get my dress back!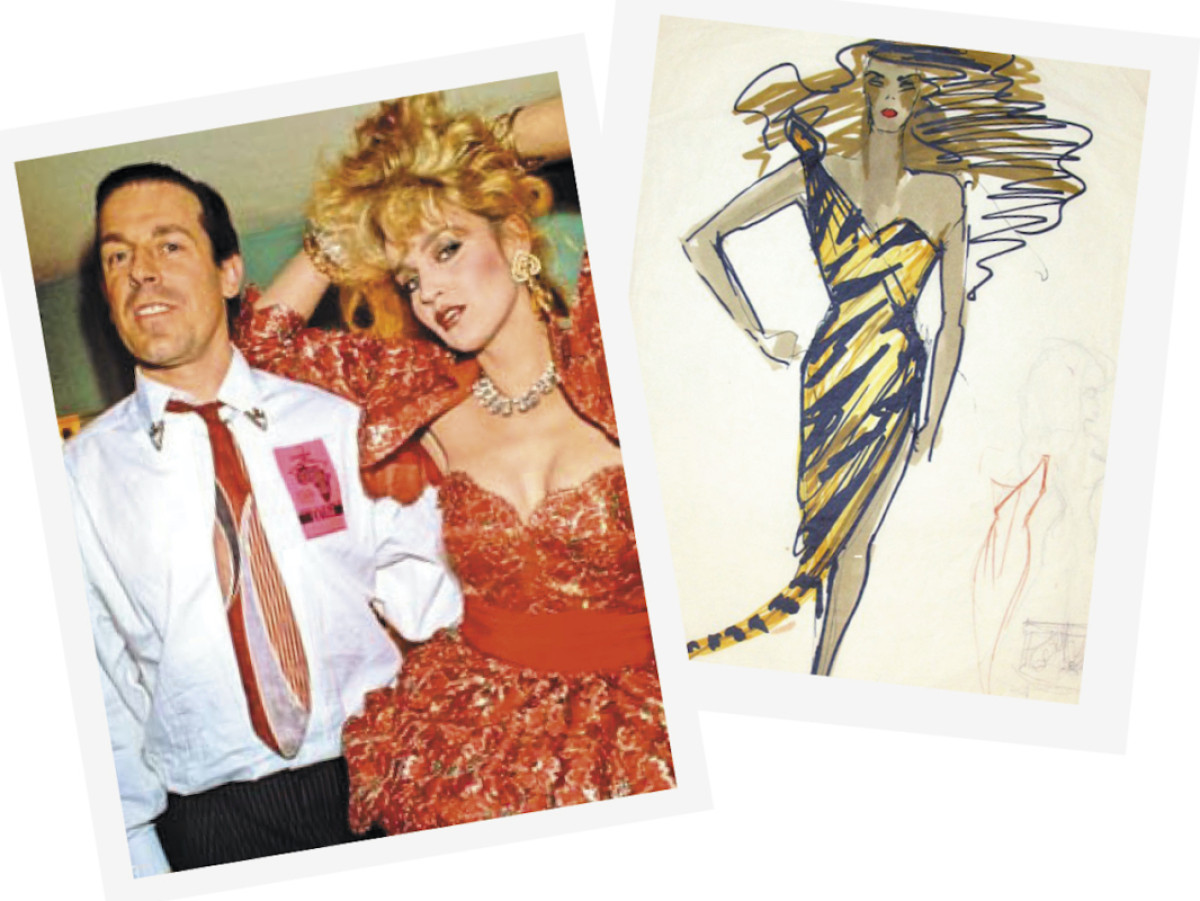 What is your earliest fashion memory?
I remember looking through an issue of Marie Claire around 1995 and there was a picture of this John Galliano white dress with a black flower and it was worn by Carla Bruni who's standing on this rooftop covered in snow. I'd seen pictures of fashion shows when they were white catwalks with a designer's name in the back and the model walking towards you—and then there was this picture. I didn't understand what it was and was completely captivated by it. It said it was a fashion show, and then I wanted to try to find out more and see how a fashion show could look this way. I now own that dress, or one of them—there were only six of them made—so it's quite a special thing. When people ask me what would I save if the house was burning down, I always say it's that dress because for me it was the start of this journey into fashion as something magical and transformative and transporting, which is also why I love fashion and why I think fashion's important and why I think so many kids fall in love with fashion. It's always my counterargument when people talk about fashion being elitist and for the chosen few. The images are available to anyone. They can make all kinds of little kids dream. I grew up in the middle of nowhere in the north of England and that was my gateway into the industry. For me it's very precious that I now have that dress.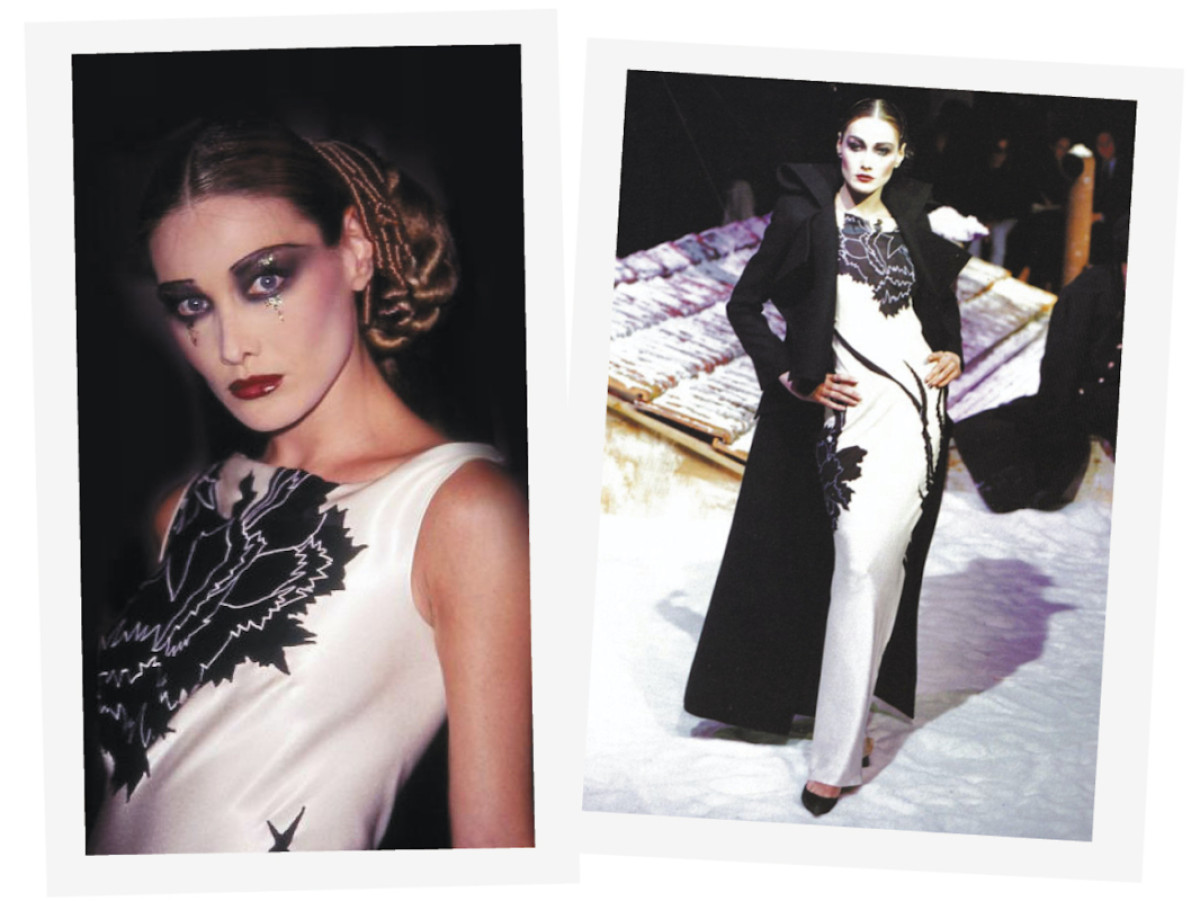 Why are you drawn to Galliano?
The scarcity of a lot of his pieces is incredible. I have a jacket that they made 20 of. I have a dress they made 5 of. I've got samples from shows that were never commercially produced, so it's literally the only thing that was ever created... I kick myself for not buying things because when it goes it goes. It's very rare that it'll come up again. A Galliano outfit has lots of components: a top and a jacket and a skirt and boots and a belt and a necklace and a saddle bag. All of a sudden there's seven components in this outfit and I've got to find all of them… I guess it's because I wasn't at those shows. My first season was in 2007, so I wasn't there for the Fall 1999 Matrix show or the Spring 2000 Saddle show, so there's something quite great about assembling the outfit so that it's exactly what I would have seen if I was there. I just need Linda Evangelista to wear it and I've recreated the whole thing!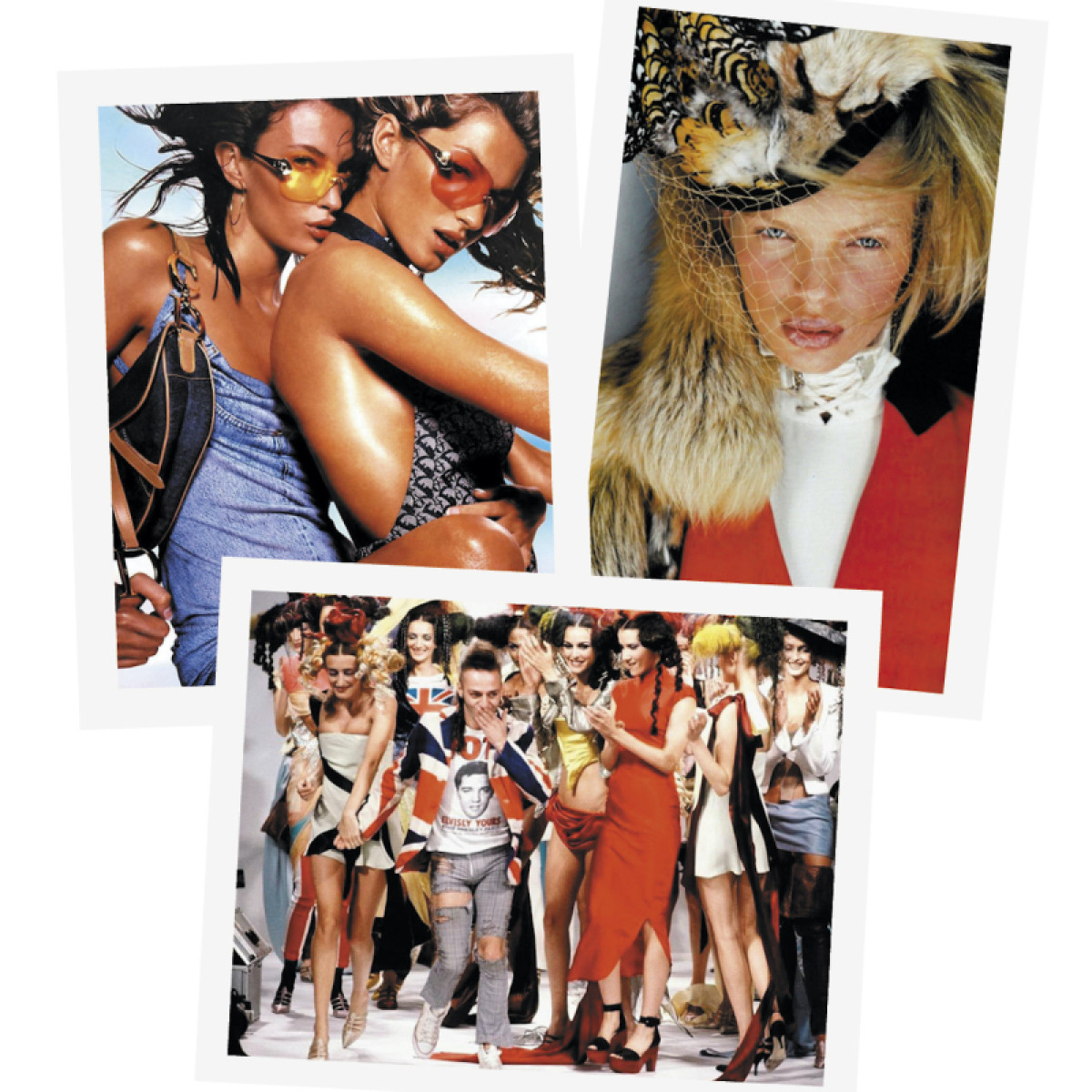 How would you describe your aesthetic?
I was trying to reason how to connect all of these things. I have the Tom Ford Gucci double G thong and I'm like how do I put this next to a Lacroix ball gown? What's the connection? They're both pretty hardcore and they're also very much of their time. I also like things that are very technically complicated, and I like things that are showy. I'm not a minimalist. I've realized that it's all extreme: Anthony Price is super glamorous, Galliano's stuff is super romantic, Tom Ford's stuff is super sexy, Lacriox's stuff is just ostentatious and crazy—especially the couture... and it's the same with the Galliano stuff I like. It's about these complex, extravagant, really passionate pieces. I think that's the connecting thread through them all.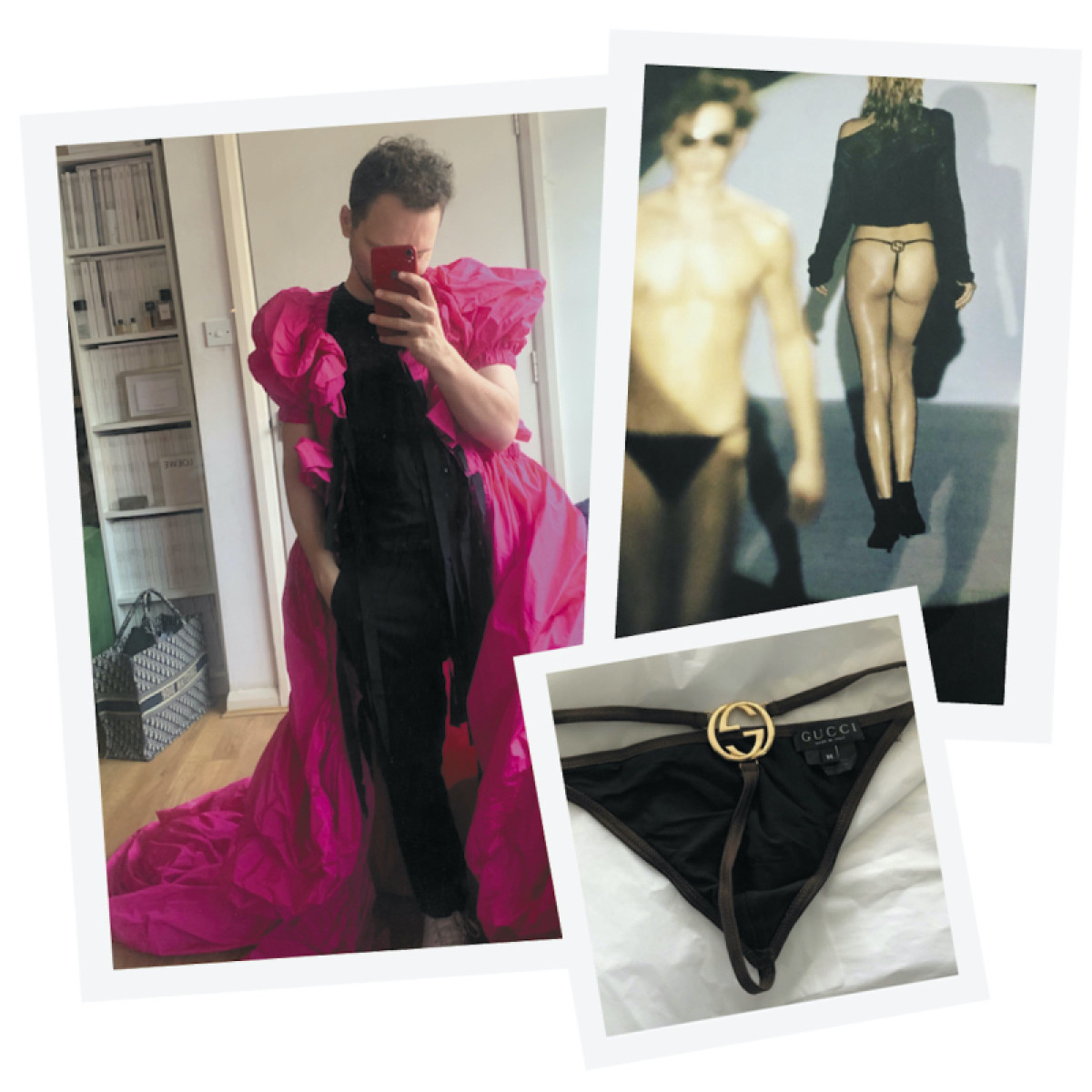 What is your criteria for purchasing a piece?
It has to be a catwalk. I'm not interested in commercial versions. I have a few, but it's not really what my collection is about. At one point, I spoke with collectors who told me, 'You need to focus on what you're doing. You can't just buy everything because if you buy ten things for £100 you could have spent £1000 on something really great.' You want to go after the smallest size possible because museums like to display the smallest sizes. For instance, I have the short-sleeved Galliano suit that Madonna wore in the "Take A Bow" video in a French size 42, and I just found it in a French size 40, so I bought the 40. I'm actually starting to buy multiples if I can because then I can keep the better of the two and sell the other. I've bought some things that were in bad condition, but they were in bad condition because they were the original sample and they have a hole where the model's stiletto went through when she was on the runway. That's kind of fabulous and I want that. These are clothes that are 25-years-old, so I don't expect them to be in pristine condition. I have a Galliano jacket that's organza with aluminum foil inside, and, because it's 30-years-old, the aluminum foil is bunched to the bottom and it's all kind of fallen apart, but I love that because there's a sense of the passage of time. It's lived a life. I love that they made this crazy thing and it's ended up that someone has worn it and then in some way it's come back to me as this weird fragile thing.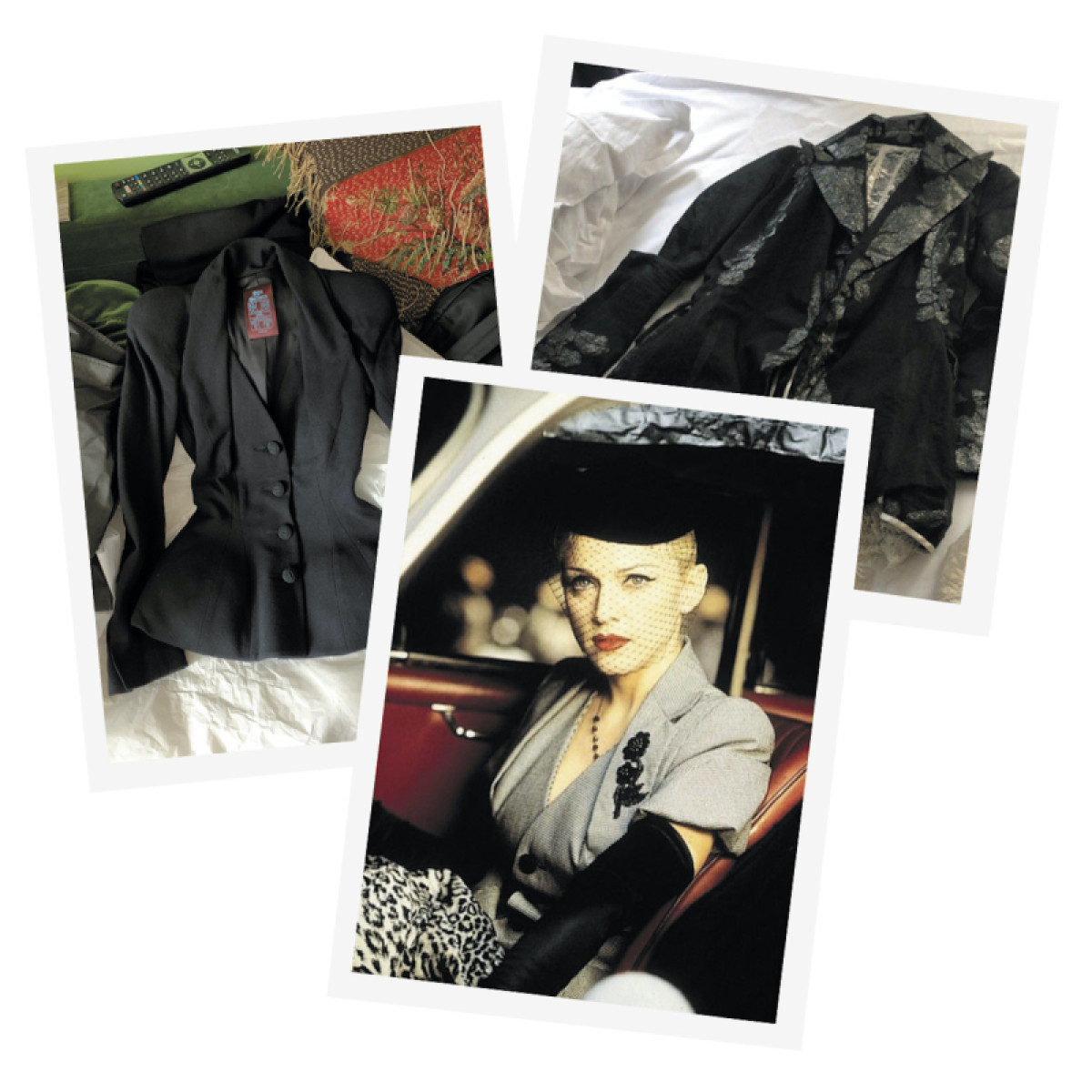 How precious are you with your collection?
I like that they're a living thing. I'm precious with some of it—I'm quite precious with the '90s Galliano—but I will lend pieces to certain people. I just got the super famous belt that Foxy Brown wore on the album, so I just managed to get that—two actually—because the tan color one completes the look from the show and the denim one is the Foxy Brown one. Lots of people want to borrow those for styling and shoots. I've lent stuff to museum exhibitions, like The Vulgar at the Barbican in London. At the moment I have a Galliano kimono in the V&A's kimono exhibit. Obviously museums are super precious with anything they have—it physically can't be touched by human hands—so I like the fact that I'm taking care of it but making sure it has a life. At the same time, there is a sense that people can wear it and it can be photographed being worn by somebody, that these are amazing pieces but they can still come alive again. It's amazing to see people wearing these pieces and to see them animated. The interaction with the garment is completely different.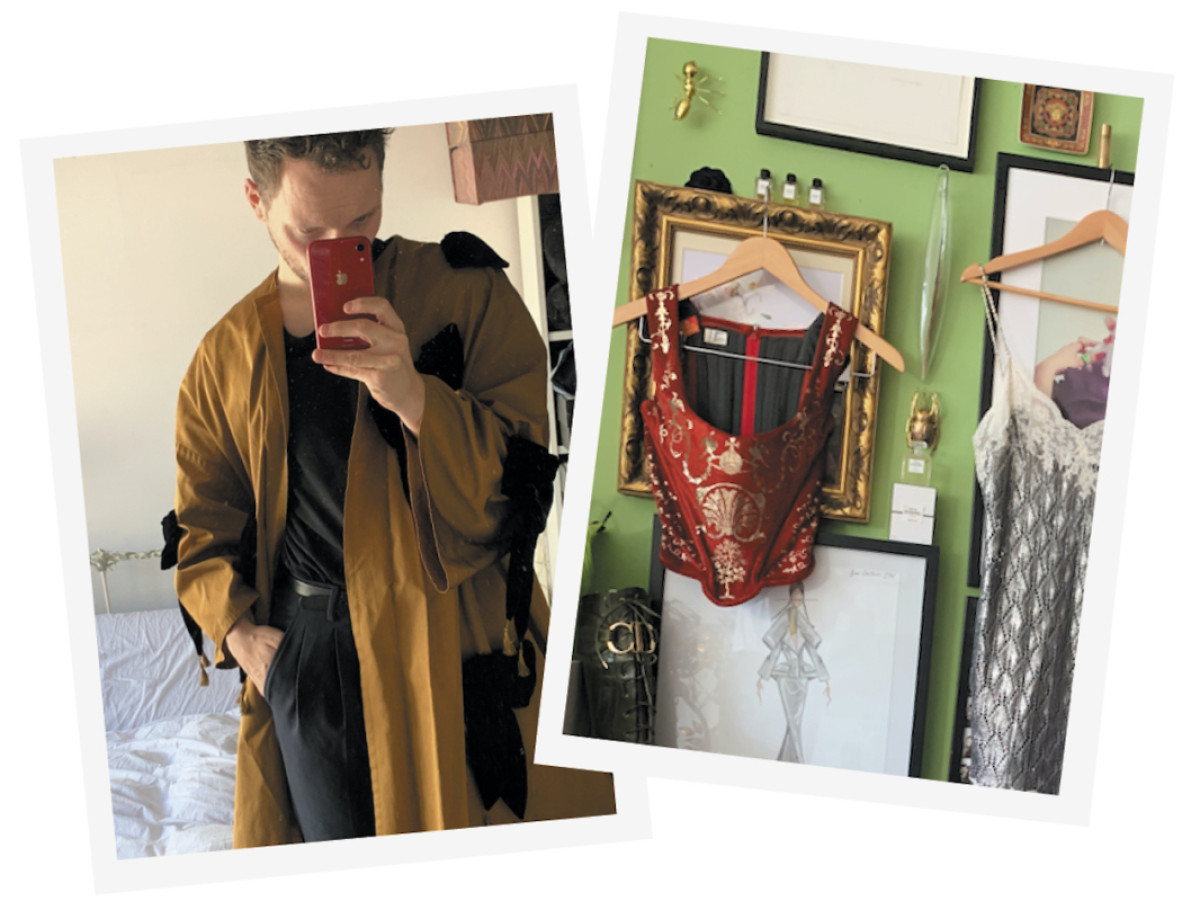 Will you ever feel like your collection is complete?
The trouble is that if I have every element from every outfit from every show and the invitations—I also collect the invitations—then yes, maybe. But a part of that is also realizing that it's not going to happen. I don't think there is an endpoint. The one thing that I hope is that I'm always passionate about it and it doesn't reach a point where I want to get rid of it all. But I'm not a very Zen person. There isn't a ton of Buddhist urge to get rid of my belongings… I just have to get a bigger house, a bigger storage unit!
4 QUESTIONS FOR FURY
Your Most Recent Purchase
I've bought a lot recently, but something that's super special is from the Galliano Spring 1995 Pin-Up collection. Shalom Harlow wore this Scissor Dress. It's strapless with this scissor skirt that's satin and muslin. I just found that from a dealer in Paris. And the Foxy Brown belt. I saw that and was like I have to get this. Getting that was a thrill for me.
Your Greatest Find
That black and white Galliano dress, or this shearling Galliano coat that Nadja Auermann wore—it's the press sample, so that's amazing—or the couture piece from his Homeless collection because it's the piece that John and his team worked on. It's very strange and incredible and I don't think they produced it. But if I had to choose maybe I would say that black and white dress. I didn't think it existed! I thought John had it and the Met had it and that was it.
The Piece That Got Away
The worst thing that I ever did in my life was I bought this ruffled organza polka dot dress from Galliano's first Native American collection, which was under his own label. It got sent to me and it got impounded for customs, but I didn't get the slip and it got sent back. It was something I found, came to me, and then left... Just the other day, I didn't buy a bloody printed saddle bag and now it's gone. It's always when it's gone that I'm like, 'I was just about to buy that!' I never ever regret buying anything; I regret not buying things. That's my permanent stasis. I never regret spending too much money on something; I always regret not getting something.
Top of Your Wishlist
For his Spring Summer 1994 Princess Lucretia collection, Galliano did crinolines with telephone wires in them. Amber Valletta got married in one. She's the only person I know that had one. If she wants to sell it, I'm very much here! Getting one of those crinolines would be a big tick off the list.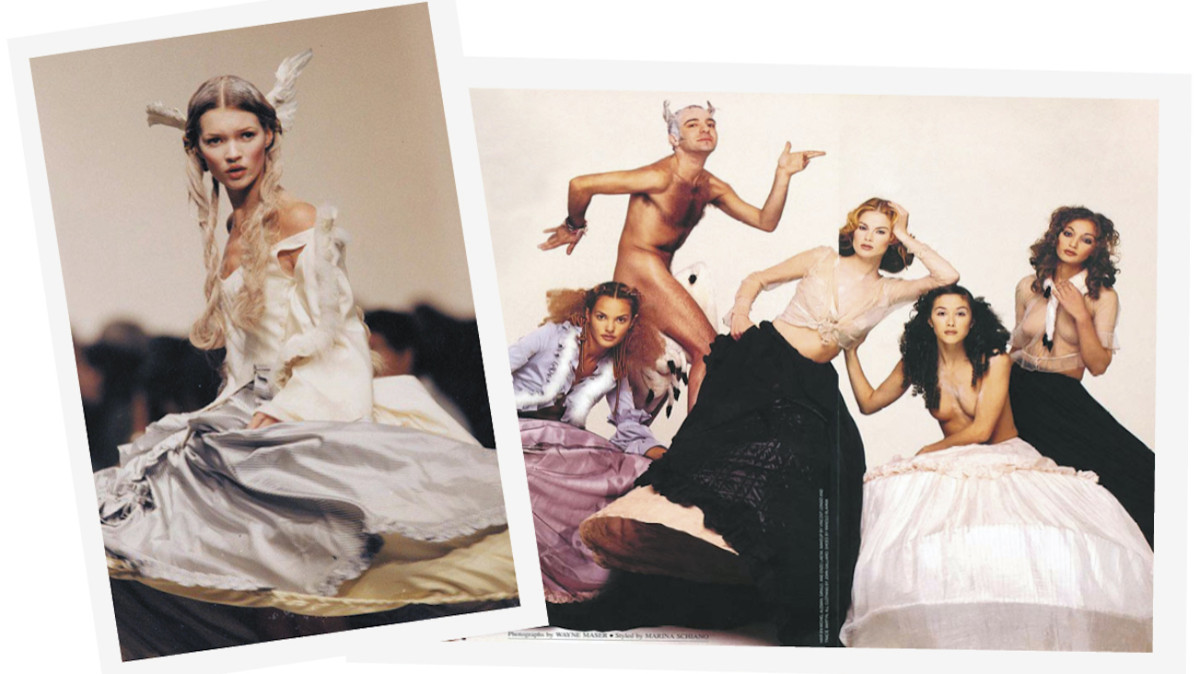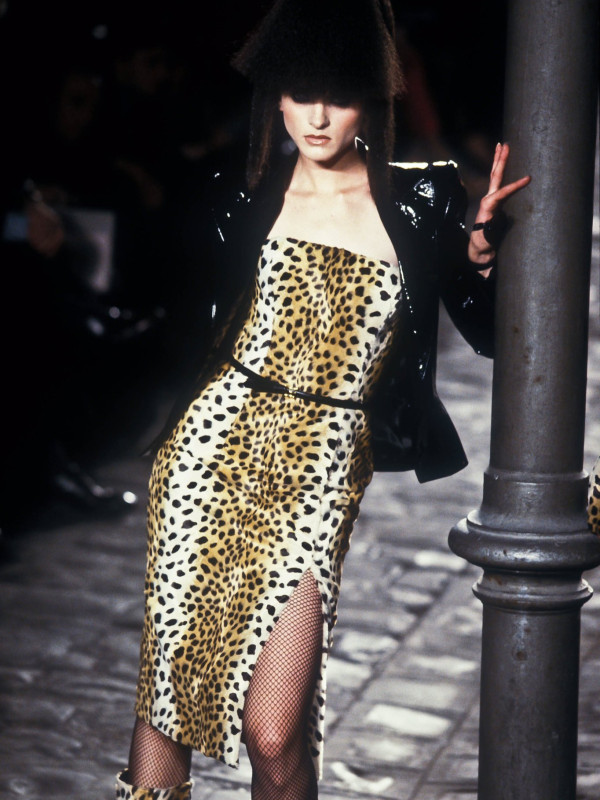 ALEX'S PICK

Givenchy
7/W 1997 dress

"This same season (1997), McQueen's own-label collection in London was called 'It's A Jungle Out There' and was based on the ravaging he'd received by fashion critics after his first Haute Couture collection. This is McQueen
in fighting mode. It's Brilliant"
At ReSEE, every one of our vintage pieces comes with a story. This is, in large part, thanks to our unmatched community of consignors.
Though parting with such sartorial treasures may not be easy, the exceptional personal care we put into ensuring that they will go on to live a second (or, sometimes even, a third, fourth, or fifth) life offers a thrill — one rivaled only by that of the besotted shopper who adds them to her wardrobe.
Sell with us