Editor's Pick: Mademoiselle Agnès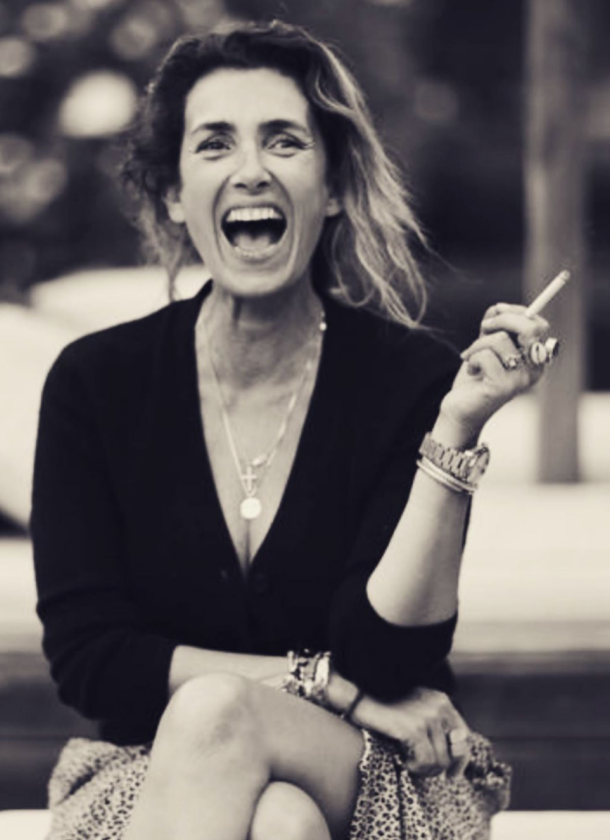 A sharp-witted Parisian, Mlle Agnes (AKA Agnès Boulard) is renowned as an incisive fashion documentarian, journalist and comedic force. She is the epitome of effortless French-woman-chic and has been an irreverent voice in French fashion for over two decades. The French ritually tune into her television shows after every fashion week to revel in her hilarious impersonations and interviews of key fashion insiders, designers and critics. And, with her long-standing collaborator LoÏc Prigent she has produced 'Signe Chanel', the documentary, which gave us front row seats to the world of Couture. As a style icon in her own right, she shares with us her favourite Re-SEE looks.
Agnès epitomizes what her friend and collaborator Loïc Prigent once described as "A Paris lady. She smokes in the building even if it's forbidden."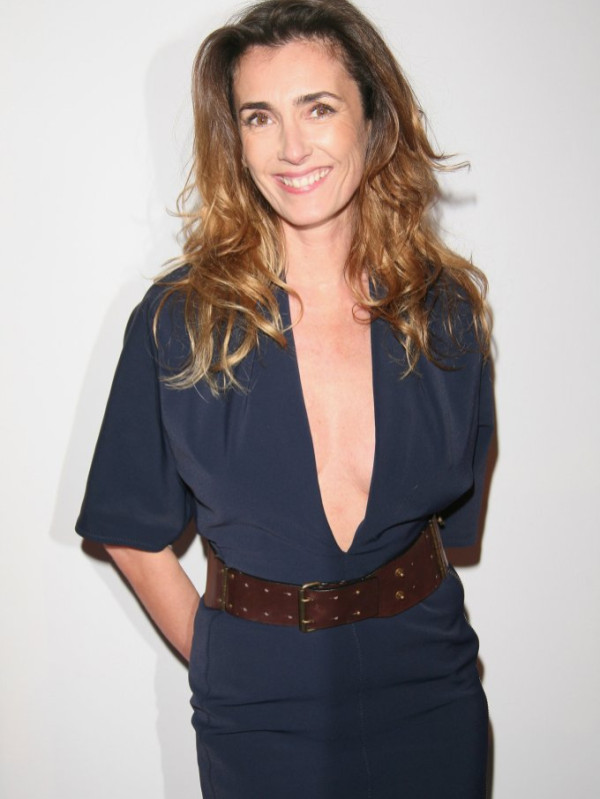 YOUR FIRST FASHION ENCOUNTER

My first meeting with Karl. "Because it was him, because it was me."
YOUR VINTAGE MUSE
Lauren Hutton dressed in her smile and self-mockery, and Maryse Gaspard for being so elegant, all the way to the tips of her nails. She found a silhouette and kept to it for life.

SECOND HAND NOT SECOND BEST

Your Most Treasured Vintage Find: A Jean Paul Gaultier sky blue dress in knitted tulle with long fringe from S/S 1993 worn for a weather forecast with Lenny Kravitz on Canal +
YOUR DECADE OF DECADENCE

My Grunge look in the 90's. Babydoll, unlaced distressed sneakers, torn sweaters, red highlights- Nirvana what!

YOUR SUSTAINABLE LOOK

'Toute nue'
CURRENTLY ON THE HUNT FOR

The Perfect Jacket
As an ex-Vogue PARIS editor, who better to channel an iconic '70s Vogue woman in this very humorous parody for their 95th anniversary.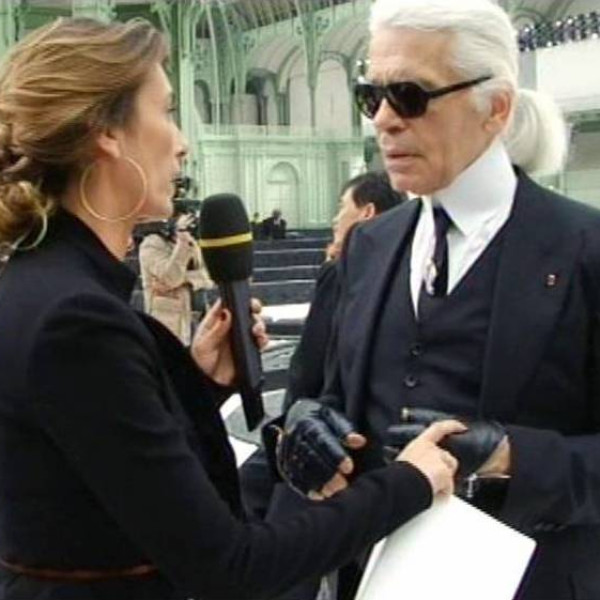 I'm like a modern Simone de Beauvoir with an Eva Mendes twist."
Your 5 chic French woman's tips for buying vintage
1
ONE THURSDAY A MONTH, GO TO THE FLEA MARKET AT PLACE DE LA BOURSE WHERE YOU WILL FIND LAURE DELERIS (@LAUREDELERIS)
2
DO NOT HESITATE TO ENTER A VINTAGE BOUTIQUE WHETHER YOU HAVE 3 HOURS OR 5 MINUTES: YOU CAN ALWAYS FIND SOMETHING, WHETHER IT BE A BELT, JEWELRY OR A SCARF
3
IT HAS HAPPENED TO ME IN THE PAST TO GO BACK TO A SHOP AND SWAP A PIECE I BOUGHT A YEAR AGO FOR ANOTHER
4
DON'T HESITATE TO GO TO YOUR LOCAL TAILOR TO HAVE THE LENGTH OF YOUR PIECES ADJUSTED TO SUIT YOU OR ADD A DETAIL TO YOUR LIKING!
5
WHEN YOU ARE TOLD: "HOW BEAUTIFUL IS YOUR DRESS, WHERE DID YOU FIND IT?" ALWAYS ANSWER: IT'S SHE WHO FOUND ME - IT IS VINTAGE!
At ReSEE, every one of our vintage pieces comes with a story. This is, in large part, thanks to our unmatched community of consignors.
Though parting with such sartorial treasures may not be easy, the exceptional personal care we put into ensuring that they will go on to live a second (or, sometimes even, a third, fourth, or fifth) life offers a thrill — one rivaled only by that of the besotted shopper who adds them to her wardrobe.
Sell with us