Editor's Pick: Sabina Socol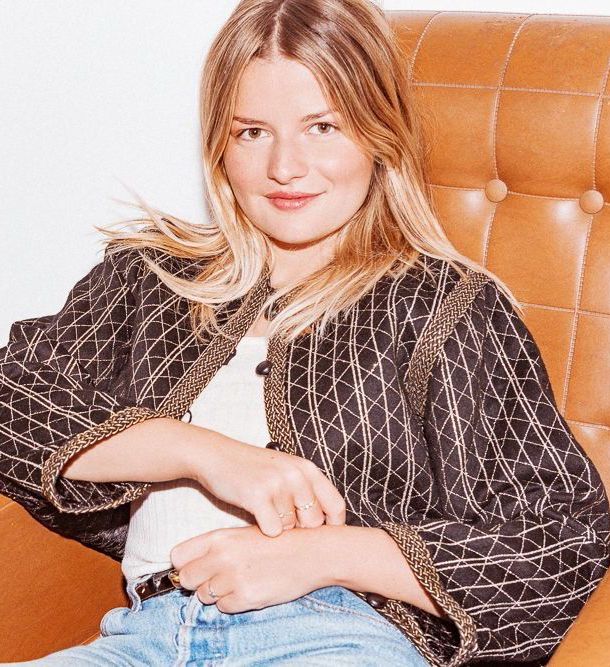 I am a vintage collector, I have a lot of beautiful vintage Saint Laurent from the 'Ballets Russes' period, and I also have two wonderful vintage Chanel jackets that I absolutely adore." Sabina wearing a circa 1976 Saint Laurent jacket.
YOUR VINTAGE MUSE
I have many vintage muses, especially from the 90s. I'm obsessed with the supermodels and how they wore Alaia, Galliano and Versace in the 90s. Also, my forever hair inspo is Claudia Schiffer !
YOUR VINTAGE SPRING ESSENTIAL
Definitely a cardigan to wear over a slip dress or a bodysuit and a pair of jeans. I love this casual yet sophisticated look.
YOUR DECADE OF DECADENCE
The 90s and early 00s for sure ! As I said, I look to a lot of women for inspiration and I also love the tv characters of the 00s such as Carrie Bradshaw or Ally McBeal that I used to look up to for their style of course, but also for their strength and independence.
YOUR MOST TREASURES VINTAGE FIND
I collect vintage, so there are many pieces. My latest extremely precious find is a jacket from Saint Laurent's Ballets Russes collection, one of my favorite collection of his. But I think my most treasured vintage find is my wedding dress...
THE VINTAGE STAPLE IN EVERY PARISIAN GIRL'S WARDROBE
A pair of Levi's 501, of course!

What I like about Re-SEE
Sabina has a deep fondness for vintage Alaïa, here pictured in an iconic Spring 1991 Tati top, found on RESEE.com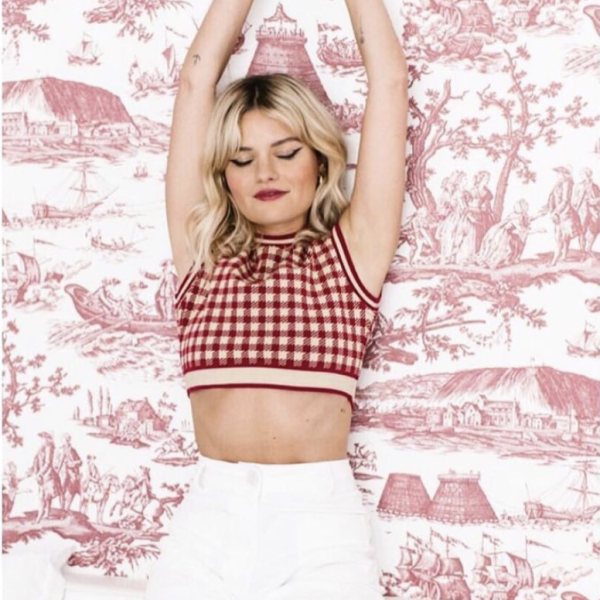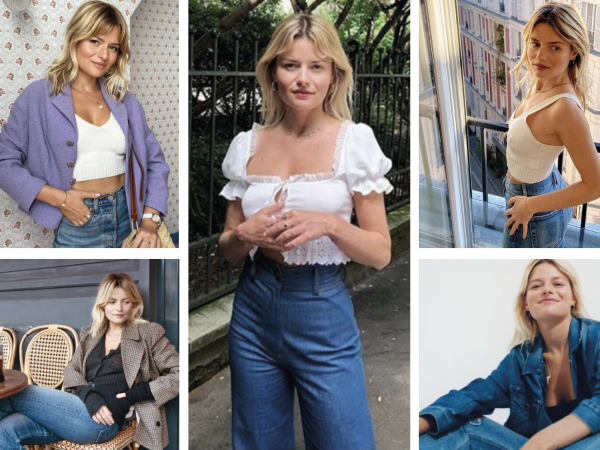 High-waisted jeans are part of Sabina's signature look, paired with an infinite combination of cropped knits & heels
5 style tips from a Parisian on how to wear your high waisted jeans
1
A CARDIGAN WORN OVER A CROP TOP
2
A MEN'S BLAZER OVER A WHITE T-SHIRT
3
A SAILOR SHIRT WITH A CAP
4
A TRANSPARENT BLOUSE & A BOHO BAG
5
A CLASSIC PERFECTO AND BOOTS
At ReSEE, every one of our vintage pieces comes with a story. This is, in large part, thanks to our unmatched community of consignors.
Though parting with such sartorial treasures may not be easy, the exceptional personal care we put into ensuring that they will go on to live a second (or, sometimes even, a third, fourth, or fifth) life offers a thrill — one rivaled only by that of the besotted shopper who adds them to her wardrobe.
Sell with us