Nye With Paris' Queen Of The Night Régine Zylerberg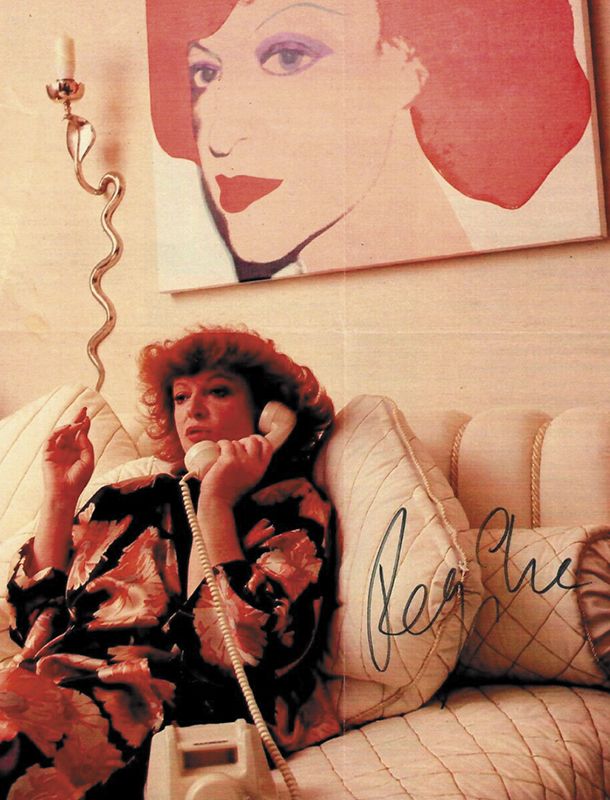 The Queen of the Night looks back on her crystals-and-feathers-streaked career, from her friendship with Karl Lagerfeld to her 700-piece shoe collection..
"Give me anything with glitter or sequins and I am in," Régine Zylberberg tells RE-SEE. Such a declaration should come as no surprise from Paris's infamous red-haired Queen of the Night; in her 1970s heyday, the proprietress had 23 clubs around the world (think: London, Monte Carlo, and Kuala Lumpur)—not to mention everyone from Diana Vreeland to Serge Gainsbourg and Salvador Dali clamoring to get through her practically iron-clad doors. (As legend has it, in 1976, upon arriving to Chez Régine's newly opened Park Avenue outpost, Mick Jagger was refused entry for wearing sneakers and no tie.) "I loved every single moment of that life," Zylberberg, now aged 91, muses. "Every night, every party."
Here, she looks back on her crystals-and-feathers-streaked career, from her friendship with Karl Lagerfeld to the fantastical creations she wore throughout.
I started off as what you would call the "dame pipi," which is the girl at the toilet entrance. Very quickly I moved up to coat girl and to working behind the bar at Whiskey à Gogo. I met Serge Gainsbourg there. He used to play the piano at the bar across the road. We became great mates, and, later, he would write me some of my best songs. I tackled many roles at the Whisky à Gogo—I started putting vinyl records on and changing them, so, in some ways, I was a DJ. I would come up with plenty of ideas for the place to be full, and eventually I opened my first club in the 6th arrondissement in Paris.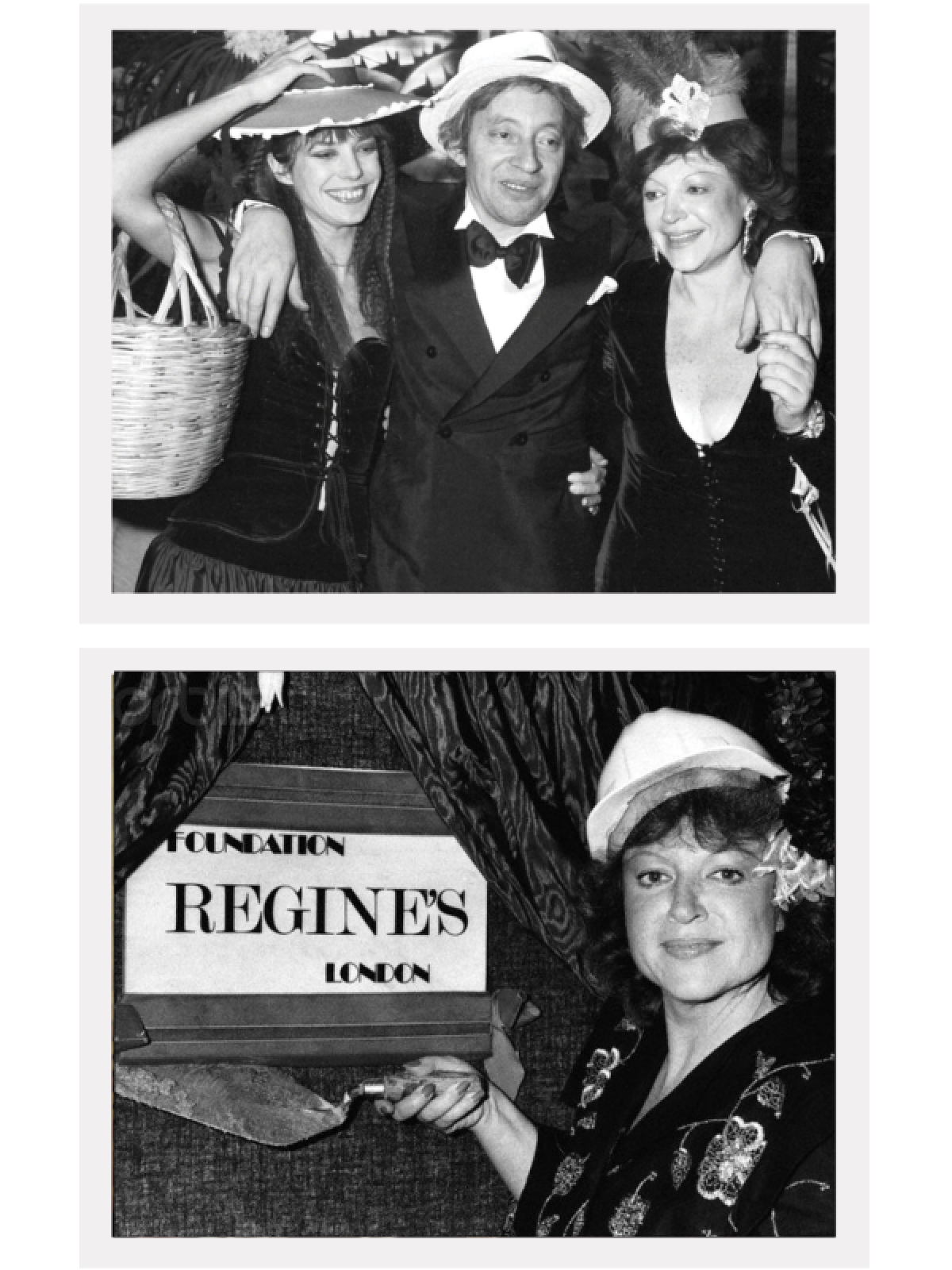 I started by saying my club was full, so people were desperate to come to it. It did not matter who you were—you would not get through the doors! It was full. After three months, the queues were crazy! There was no jukebox—someone would change the vinyls. I had live music, too—and themed parties. It was a success. Everyone was there. By the late '70s, I had 23 nightclubs all around the world. I would be in a different club every couple of days. It was insane. I don't have the best memory, but I loved every single moment of that life. Every night, every party. I chose my clientele and everybody had a blast, as did I.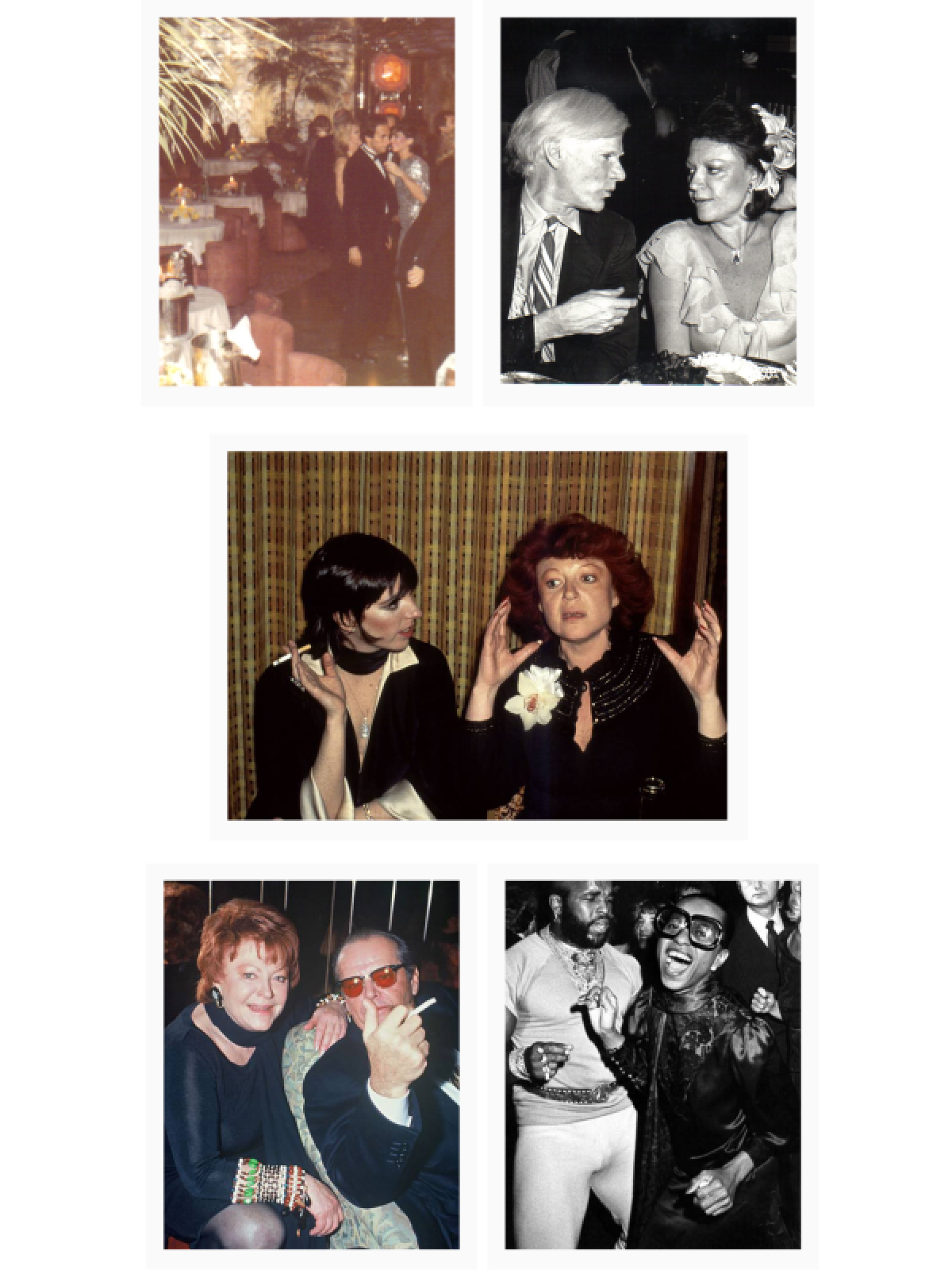 When I met Karl Lagerfeld he was 23 years old. It was in my nightclub in the 6th. He was working at Patou. He was a bit chubby and we both decided to diet together. He stayed thin… I, well, was me. He was always chic, and made me feel chic and beautiful. That's why Chanel became one of my favorite brands. It made me feel like a woman, one that could be taken seriously. Karl also made all my outfits for my themed Brazilian parties and for the carnivals every year. Those outfits were some of my favorites—they had crystals and feathers and glitter and sequins. I gave them to the Museum of Modern Art when it opened. Karl was an amazing friend, an amazing artist. He was straight to the point and I liked that.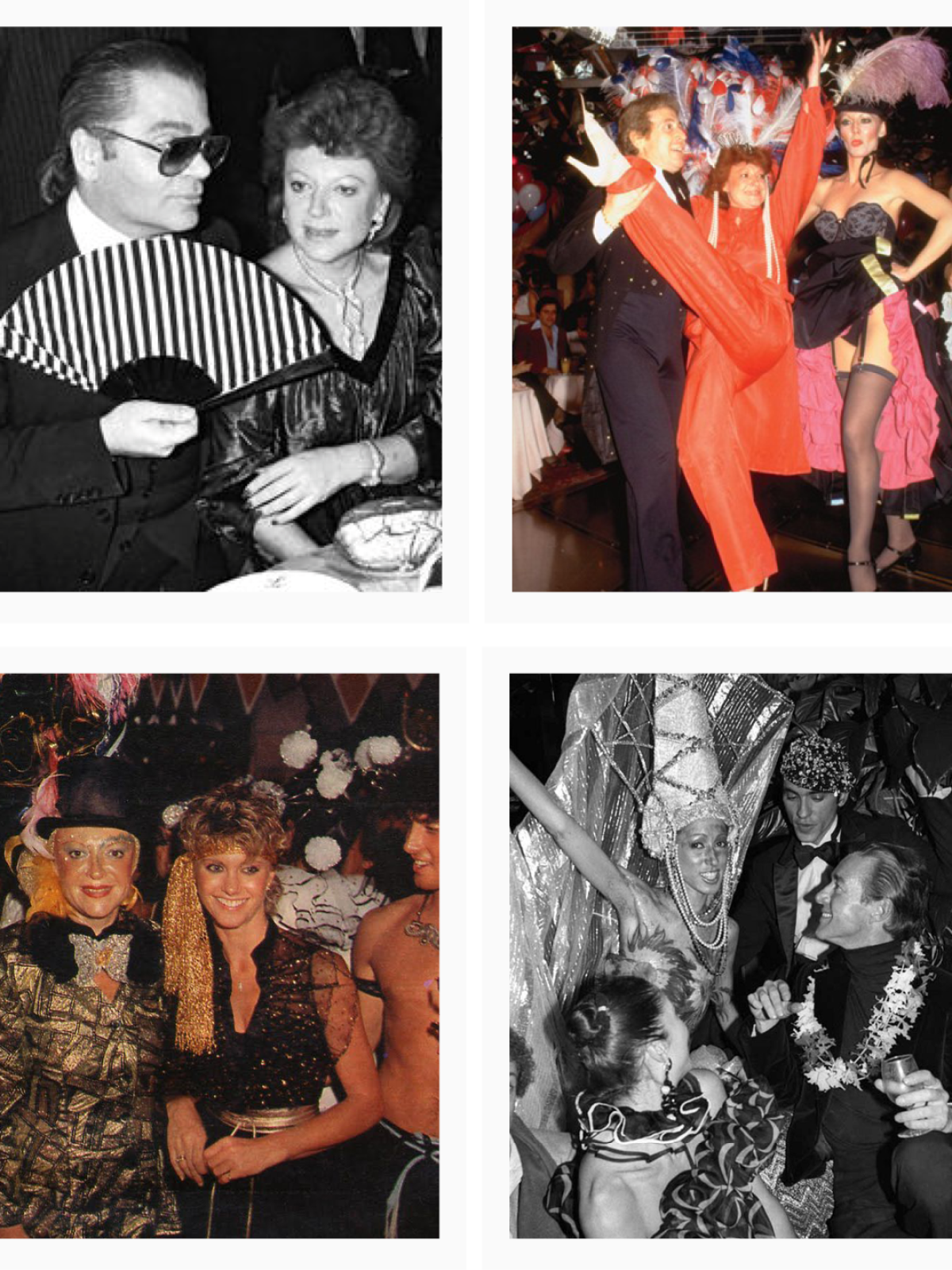 He also gave me 50% off, so my cupboards were full. I was quite the envy of my friends. You read the truth about my 700-piece shoe collection. My favorite brands are Chanel, Louboutin, and Jimmy Choo. I like high heels. I never liked a platform, which reminds me of the war, so I always liked a pointy-toed high heel—but that hurts, so to heal my heels I would plunge them into icy water, and then I would run back and dance the flamenco for another four hours. Nowadays, I am only in ballet shoes, but I still dance. I guess I have kitchen discos and guinguettes.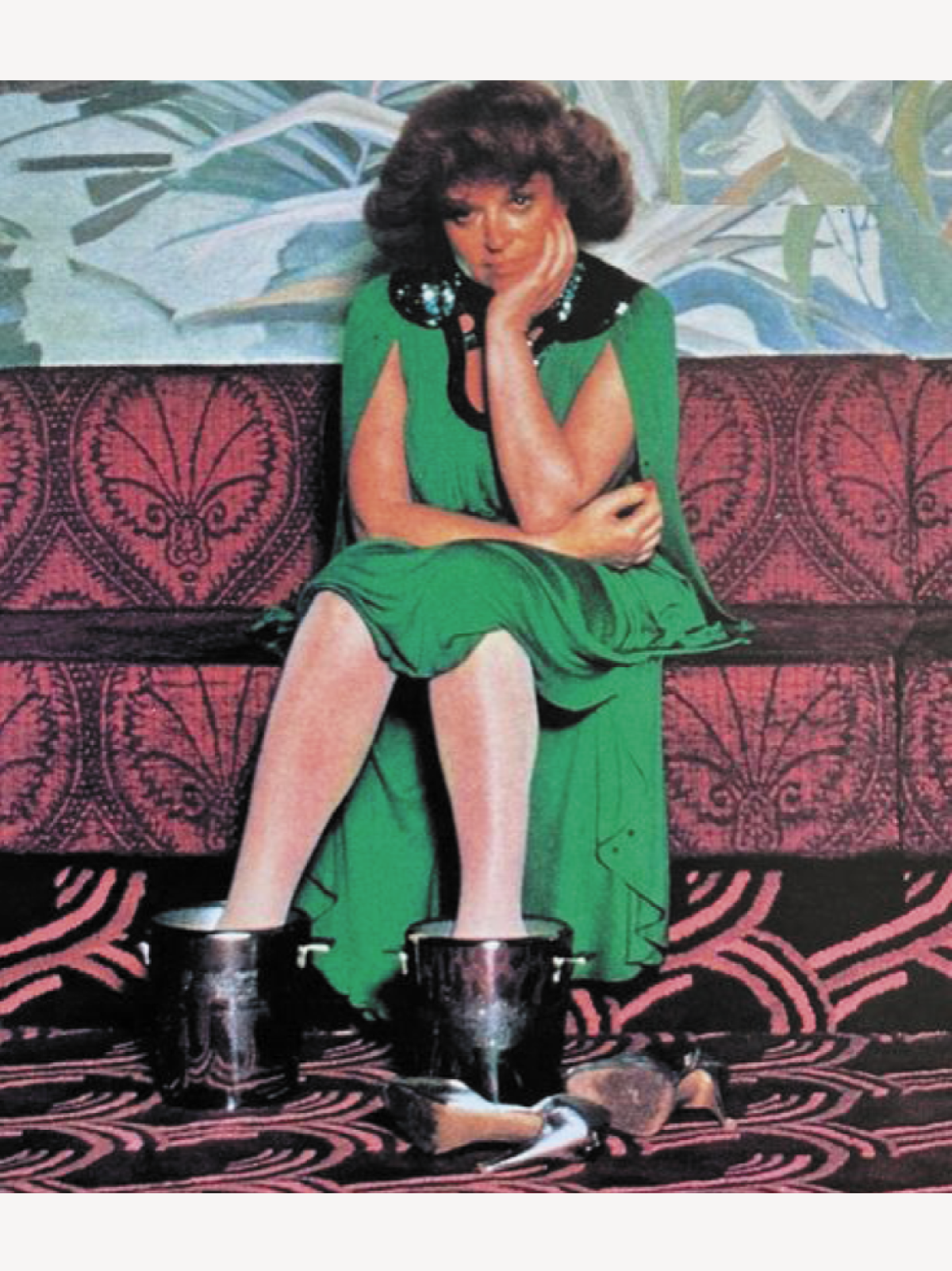 In the '70s I had the honor to present my line, Zoa by Régine, at Bloomingdale's. I had all the left windows and Diane von Furstenburg had all the right ones. Mine looked like my clubs—I had models dancing in all of my dresses, which were very eccentric and colorful with lots of chiffon. We even had a runway in my club in New York and in Paris. It was so much fun.
I have always loved clothes. They have helped me set the tone of who I am. I did not have much when I was young, so when I had the means I went a bit crazy. Today, though, I don't need so much anymore, and I have decided to part with some of my most beautiful items because I hope they will go into someone else's closet and have another life and a blast.
I wore a lot of Ungaro because his materials—silks, leathers, and especially his prints—were so beautiful and unique. I felt myself in his designs. I have over 40 pieces from him, some of which I consigned with Resee. The pieces I gave to Resee from Jean Paul Gaultier mean a lot to me too because I love him for his eccentricity. I have about 30 pieces of his. He used to make my costume for one of my shows at the Bouffe du Nord theater. He has been a friend for years and I respect and adore him… There's also a black jacket with fur cuffs that used to get me a lot of attention. People used to think I was a lady when I wore that, that I was the real deal. It's from Guy Laroche, a designer I admire for his delicacy and his lines, which always made a woman look her best. I consigned a lot of Chanel pieces and they are all classic looks for me—the silk shirt and the suits. Perfection. But, really, give me anything with glitter or sequins and I am in.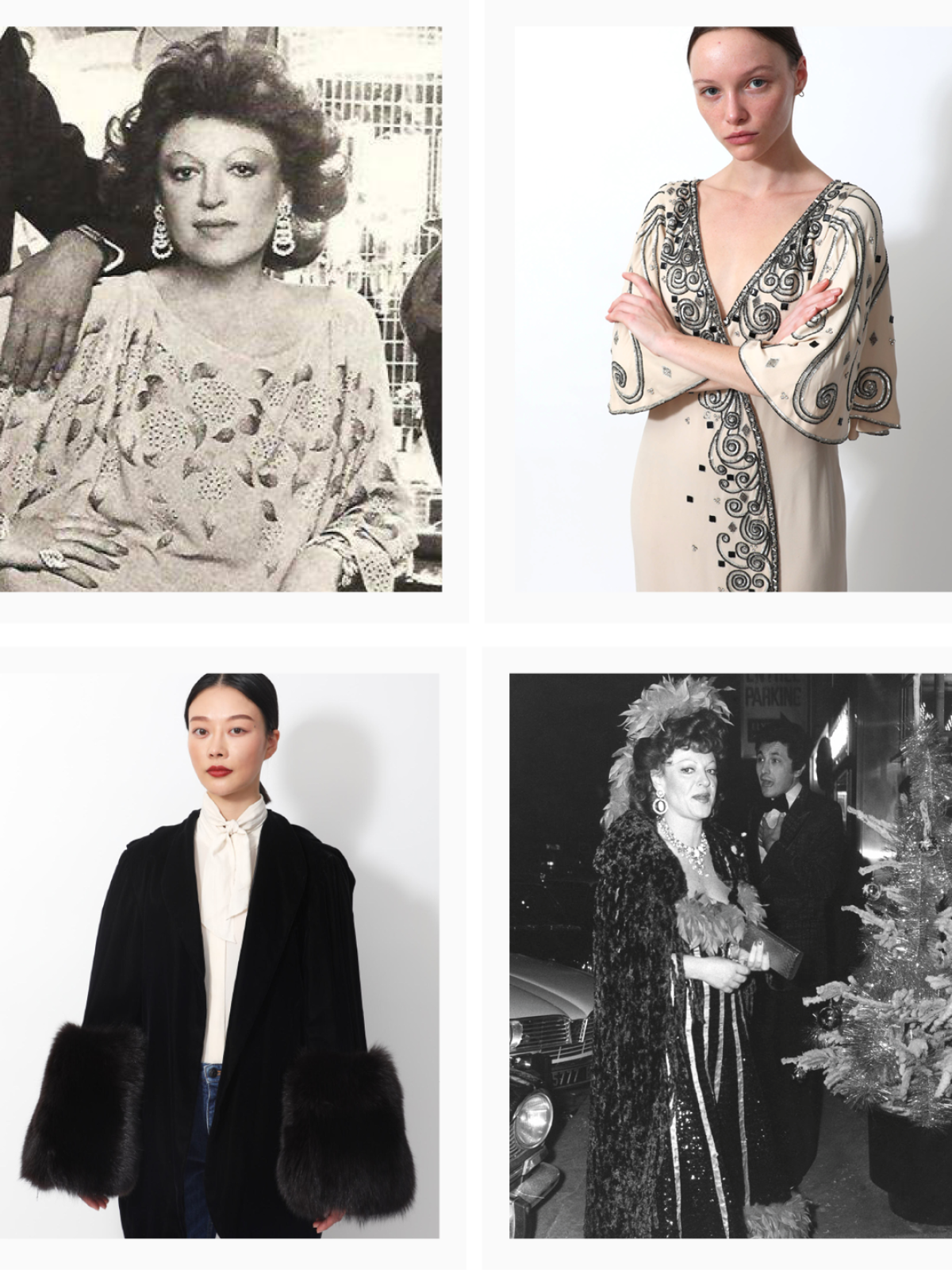 I am not nostalgic at all, but there is one item I can't part with: my red ostrich boa. Nine Verges made it for me, and the owner of the Moulin Rouge gave it to me as a gift. I thought I could part with it, but I just couldn't in the end. It embodies my eccentricity, my vibrancy, and my fun. In a way, too, my career. I think I will keep it forever. Maybe I'll even be buried with it!
as told to Zoe Ruffner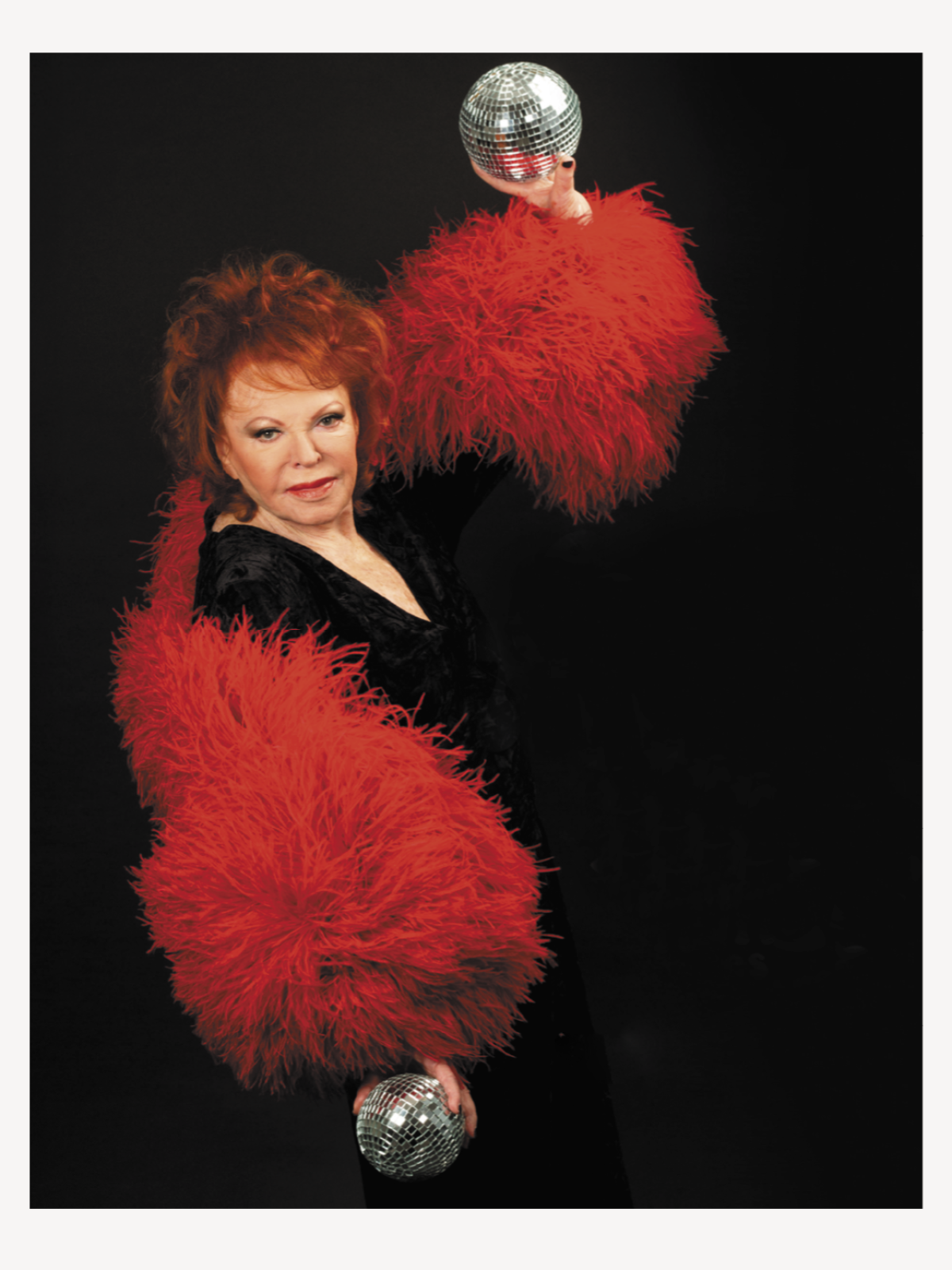 Régine's Personal Collection
At ReSEE, every one of our vintage pieces comes with a story. This is, in large part, thanks to our unmatched community of consignors.
Though parting with such sartorial treasures may not be easy, the exceptional personal care we put into ensuring that they will go on to live a second (or, sometimes even, a third, fourth, or fifth) life offers a thrill — one rivaled only by that of the besotted shopper who adds them to her wardrobe.
Sell with us