The Style Series: Olivier Châtenet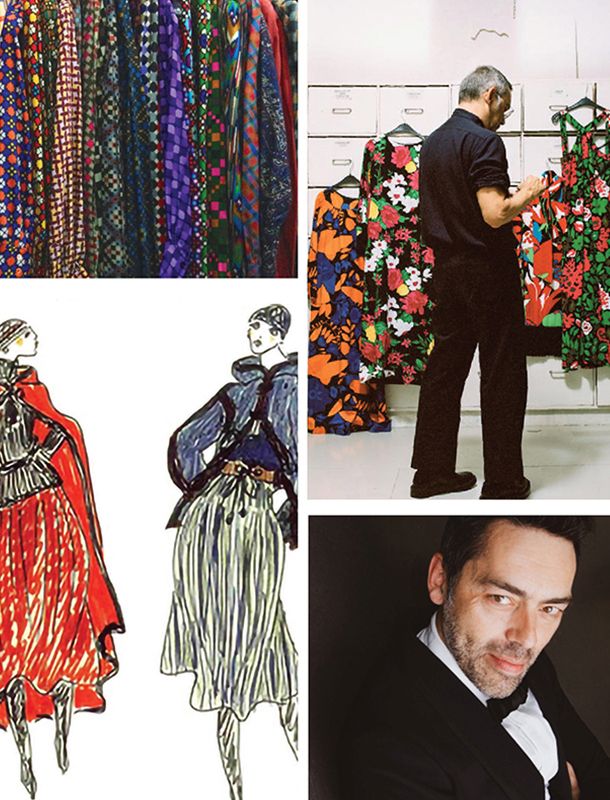 I can still remember what I wore,
Olivier Châtenet says of the get-up that he donned for his first day working in the Parisian studio of Azzedine Alaïa in the early 1980s: pleated '50s pants, a dark blue lacquered shirt, and a short leather jacket with knit wrists. "It was full vintage, of course," he notes, continuing: "Back then, if you were young and didn't have a lot of money to spend but wanted nice clothes, you went to the flea markets." Years later, once he had become a designer in his own right, he'd return to those very flea markets, where he would scour the booths and bins for early Saint Laurent pieces to add to his nearly 4000-piece collection—an archival treasure trove, dating from 1966 to 1985, that the French fashion house eventually acquired from Châtenet last year. Here, he discusses the genius of Yves Saint Laurent, his unparalleled collection, and why he ultimately decided to give it all up.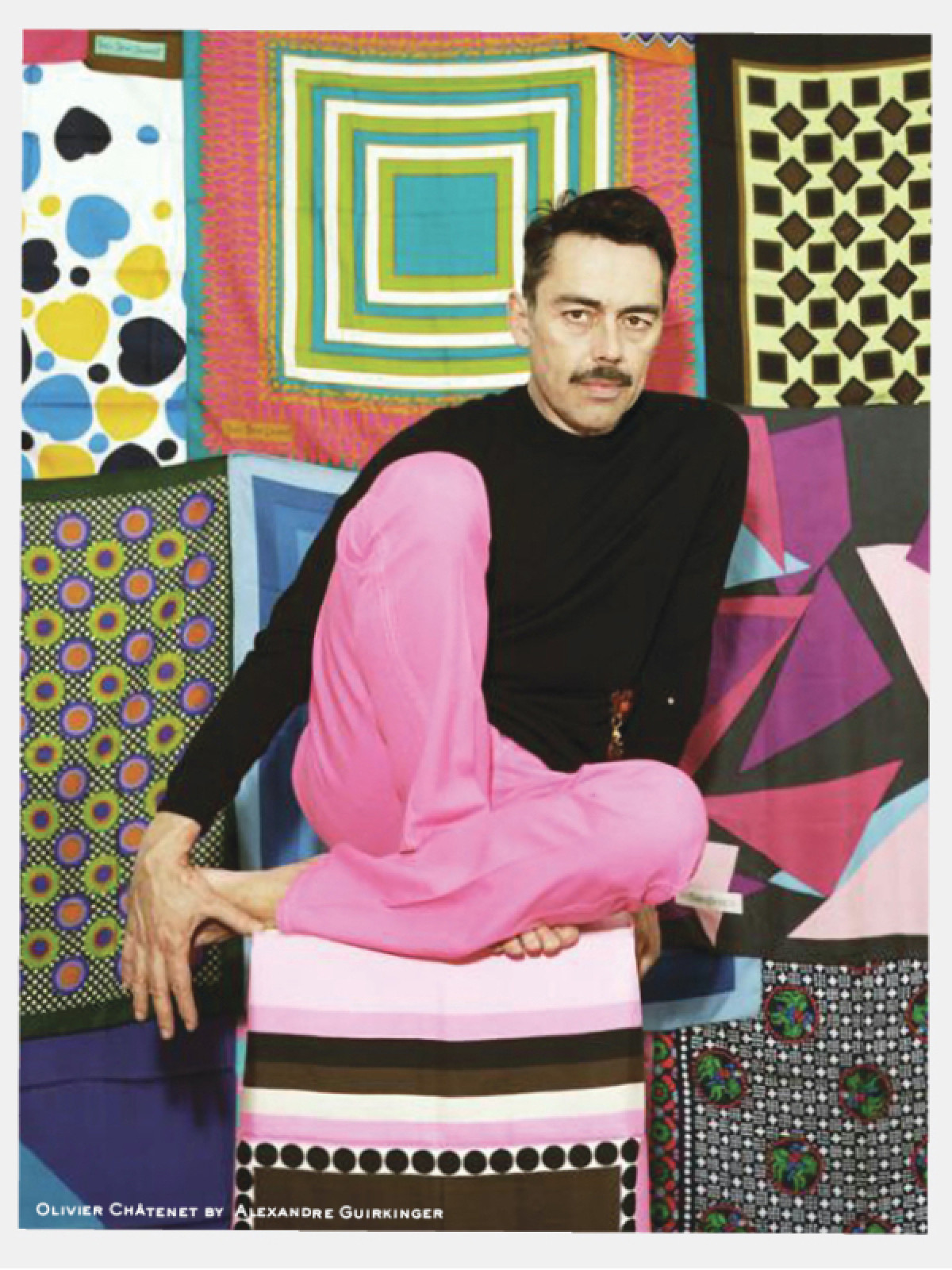 How did you become interested in Yves Saint Laurent?
It wasn't until later in life. In the '80s, when I was 20 years-old, Yves Saint Laurent was not very popular with young people. It was over already. Saint Laurent was really about the '70s. Instead, we were interested in Alaia, Thierry Mugler... It was the very, very beginning of the Japanese wave. My interest in Saint Laurent came about when I started my own line and began to source [vintage] clothes. I realized then how clever and well done it was. It was already perfect. What was so perfect? Everything. The proportions, the details, the fabrics, the quality... I love things that endure. With Yves Saint Laurent, and especially the Rive Gauche line, you can see how much is done to make it last as long as possible.
What was your first Saint Laurent purchase?
It was probably a mid-'70s rust-colored poplin coat dress from a charity sale that I bought when I was 15. It was already very modern. Very American. Very Halston. Now I know Saint Laurent's style by heart—it was probably from 1973 or 1974. At the time, you could find very, very, very nice pieces for not much money. People—and especially people with money—didn't keep clothes like we do now; after one or two years, they would give up pieces to buy something new. I started keeping pieces as soon as I bought them because I don't like to throw [anything] away. It became a collection when I had to ask myself, 'Okay, what do I do with this?' It started very small. I started like everybody; I didn't know a lot yet. It became much bigger when I started to have my own professional place. Downstairs we had a very, very big room where I started to stock everything. It was a mess at first honestly. It took time for me to put everything in order. Collecting is very challenging. When you start to collect, when you get this virus in your mind, it never stops and you want more and more and more and you want to know everything and you want to have everything. At some point, it becomes too much.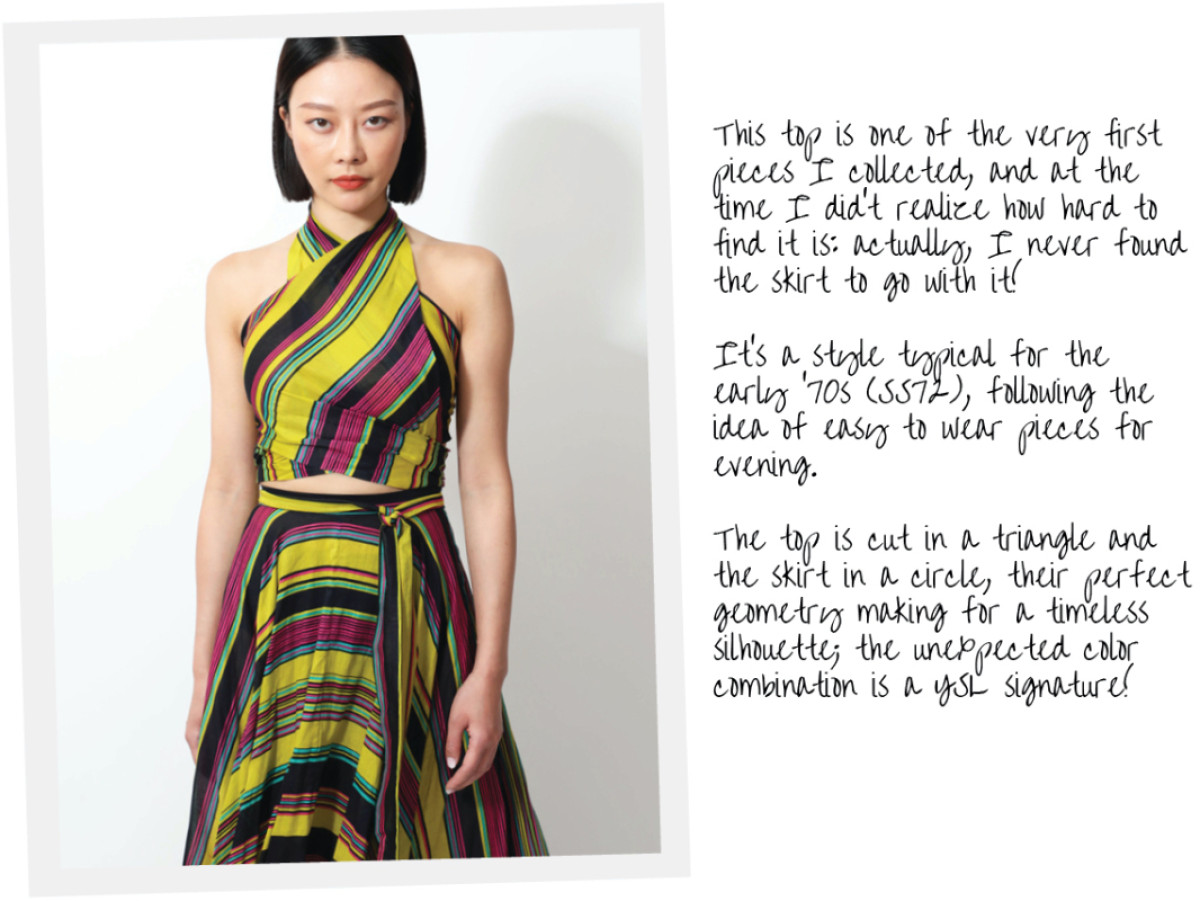 How did you grow your collection?
In the beginning, there were only a few ways. Before the internet, there were flea markets and charity sales and nothing else. My collection started to grow faster of course with eBay, which I started using 20 years ago. At the time, it was not as popular as it became, so you could find amazing things for almost nothing. Today, I don't go on eBay anymore because you don't find anything anymore; finding very nice things at a good price is over. I don't buy that much now because I decided to sell my collection two or three years ago.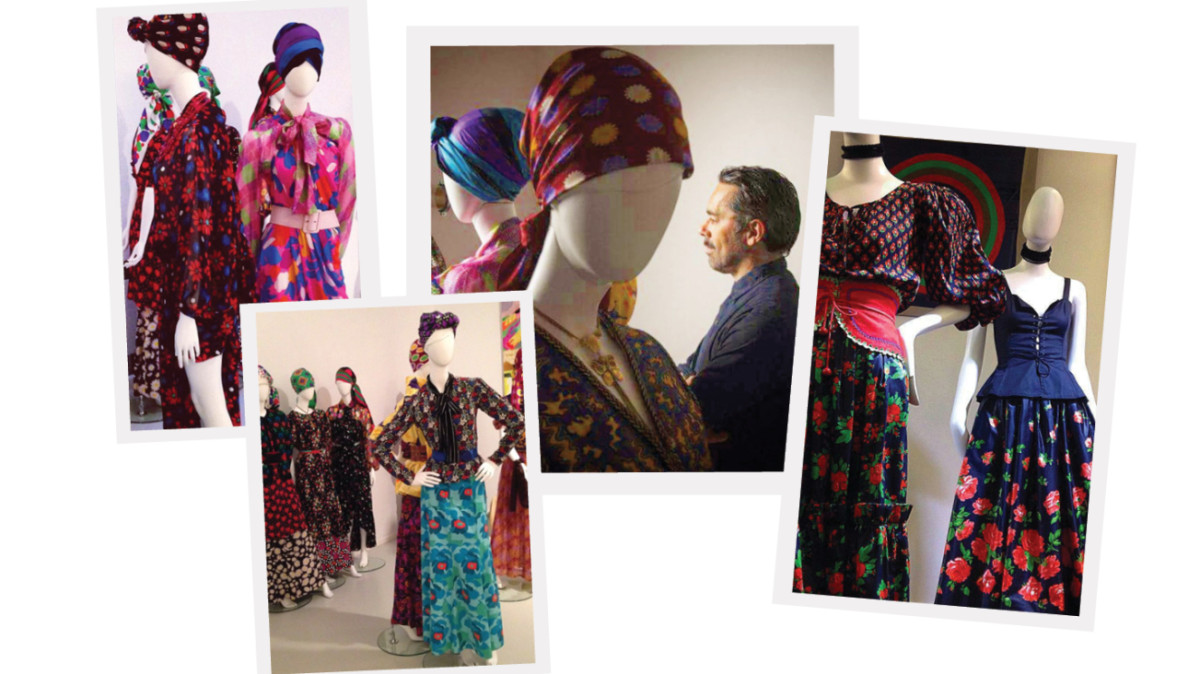 How did you decide which pieces to take on?
I was very interested in ready-to-wear, much more than couture. I started my collection when ready-to-wear became interesting and creative in the '60s. That's why I still have lots of Emmanuel Khanh pieces and designers from the '60s. I'm always very interested in the beginning of the brands. Saint Laurent's ready-to-wear started in '66. I was very interested in those first 15 years, from '66 to the early '80s. You have everything! The classics, the menswear, the folkwear, the ethnics [collections]… You have all the trends of Saint Laurent. After that, I think it's over. It's almost the same for every designer. That's why I was very interested in the first six, seven, or eight years of Kenzo. I used to collect a lot of Chloé, when it first collaborated with Karl Lagerfeld, when I could find it at a good price. Same with Alaïa. The very good Alaïa is in the '80s and early, early '90s. Everything he had to say was in those collections.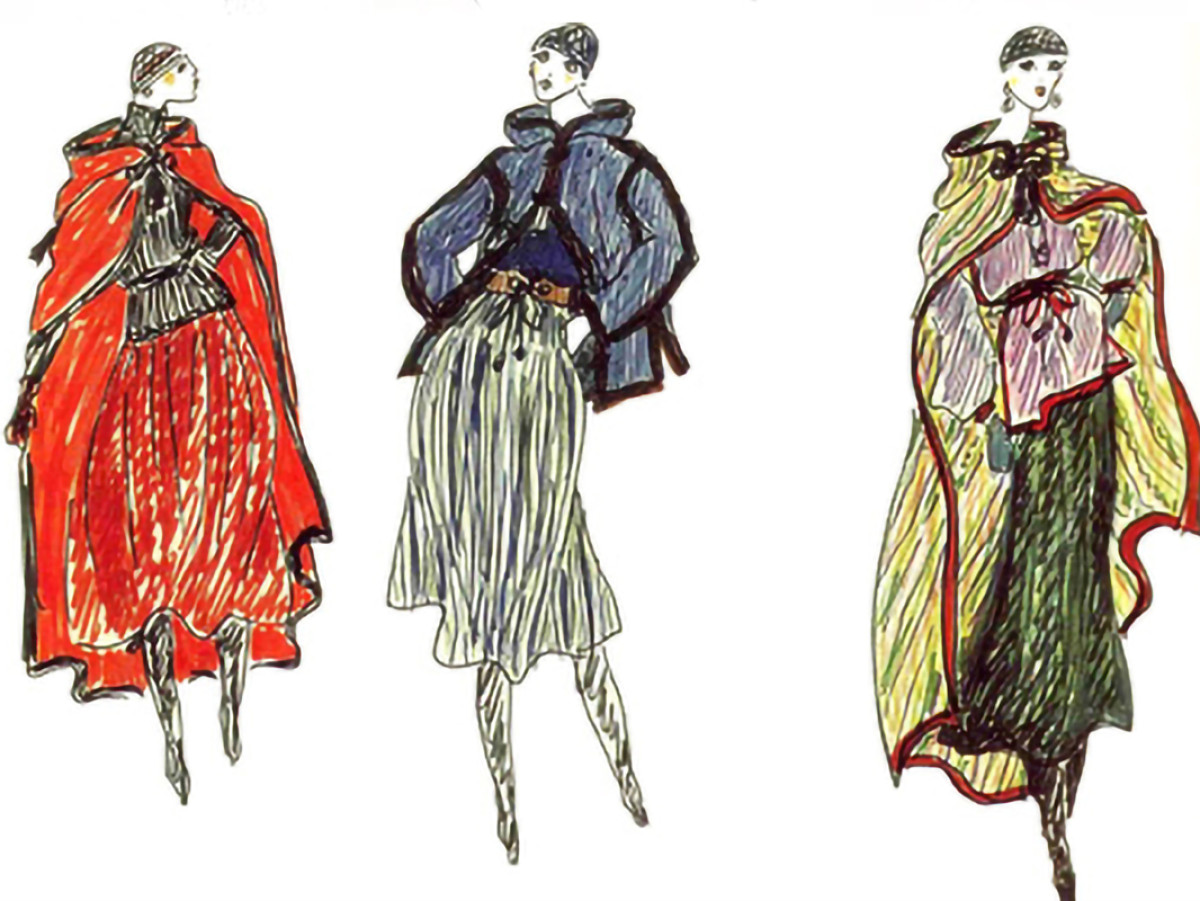 What is your favorite Saint Laurent collection?
It's not really a collection; it's a period. Saint Laurent was at his best at the end of the '60s to the mid-'70s. I very much like the collection at the end of the '60s with a lot of jerseys. It's very modern. It's very minimal. It was already about gender. He was the first one to understand that menswear was very clever and that's what he had to do for women. He understood how to do things with things that already existed. He's much more a stylist than a creator. He didn't design new shapes or something that didn't exist before. He's much more about styling. Much more. I think he reached the peak of his perfection around 1970. The '71 collection to me is one of the best. It was very '40s. Very retro. This was one of his most clever trends because he was the first to understand that retro—the fashion from before—could be a trend. There were journalists who didn't like it but it was a big success in the streets. He understood what young people wanted at the time.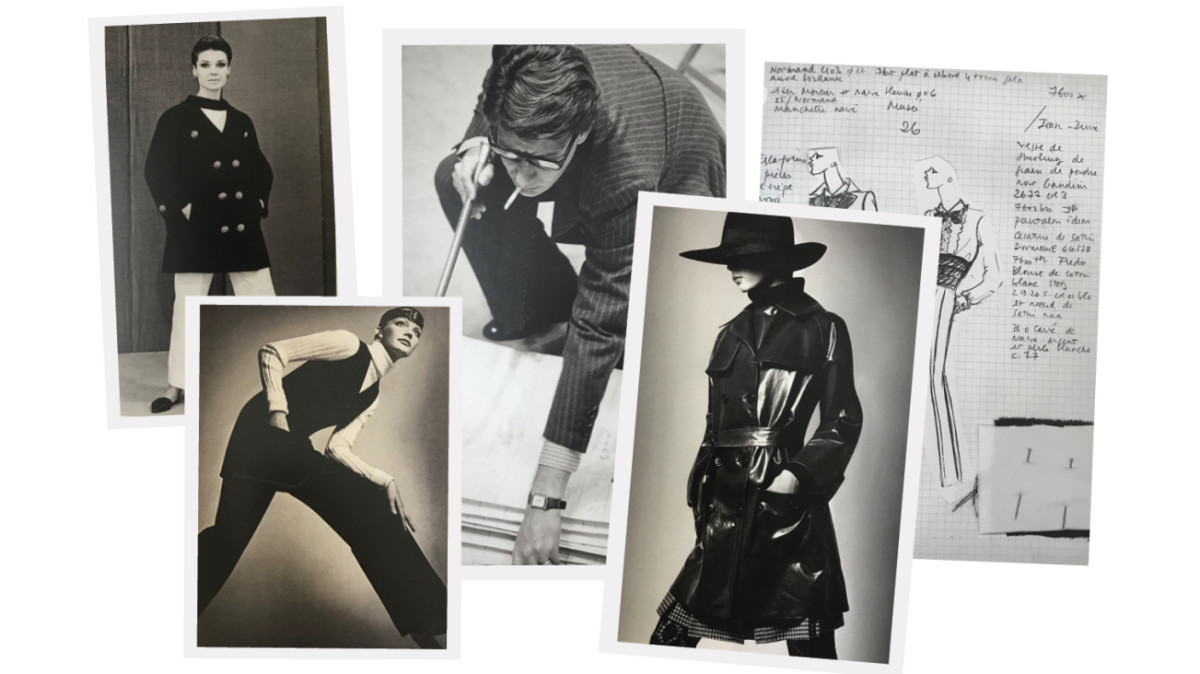 Is there a piece that got away?
There's so many. When you are collecting you always regret not buying, but you never regret buying. That's the difference. When you realize this, you do really mad things because it puts you in trouble, especially in terms of money.
At what point did you think your collection was complete?
It's never complete. It's not really about having everything. Collecting for me is editing. It's really making a choice between what is interesting, what is relevant, and what is not. That's why I decided not to collect after '81 or '82, except for very, very few pieces. In every collection you can find pieces that are not that interesting that are made for clients or in a commercial way, so you have to follow your taste to make a collection that is interesting. A collection does not need to be complete to be perfect.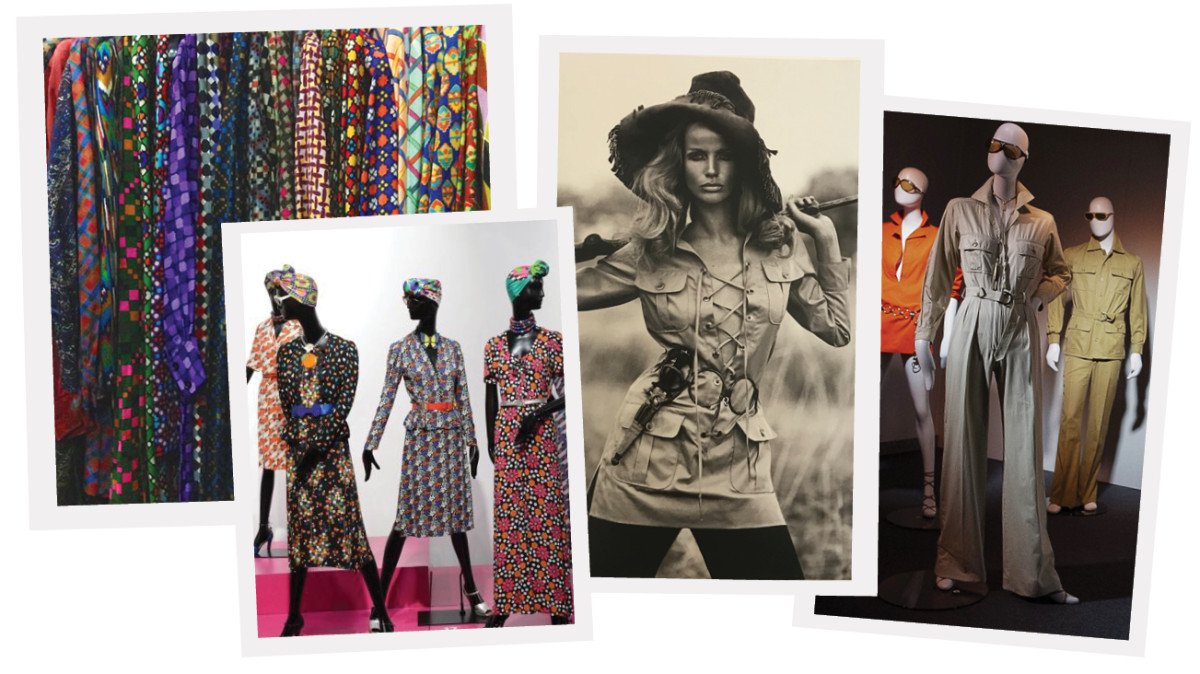 What made you ultimately decide to part ways with your collection?
It began to be too important, too loud, and too heavy. It took all my energy, all my time, all my money. I wanted to have another life. I wanted to have time for myself. It was too much. One day, I decided I'd spent enough time and money, so I decided to throw everything away. I tried to do something a bit clever and that's why I went directly to the brand and Anthony [Vaccarello] to know if they wanted to have back some of their archive. I sold everything I had. Absolutely 100%. When I find an interesting piece at a good price—and especially from the very beginning, from '66-'70—I still buy it. Just the other day I was on my bike and passed a teeny pop-up store with a yellow dress in the window. I had had the same one in the same color in my collection that I sold to Saint Laurent, but I didn't remember exactly when it was from, so I went into the store and bought it and now I know it's a dress from the first collection, so I'm very happy.
as told to Zoe Ruffner
At ReSEE, every one of our vintage pieces comes with a story. This is, in large part, thanks to our unmatched community of consignors.
Though parting with such sartorial treasures may not be easy, the exceptional personal care we put into ensuring that they will go on to live a second (or, sometimes even, a third, fourth, or fifth) life offers a thrill — one rivaled only by that of the besotted shopper who adds them to her wardrobe.
Sell with us