The Originals, Juliette Gréco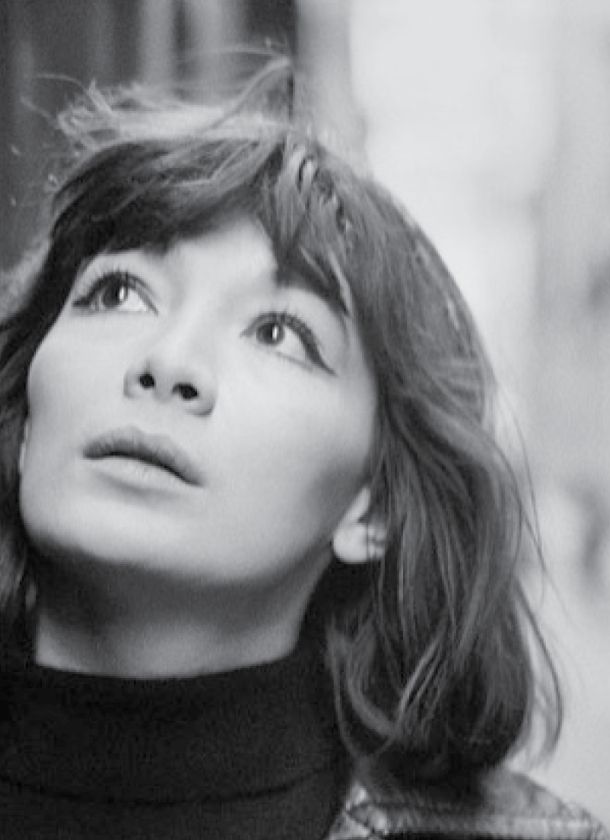 Photo credits: Photo by Sam Shaw/© Shaw Family Archives/Getty Images
With her deep raspy voice and expressive smoky eyes, Juliette Gréco epitomized the free spirit of post-war Paris. Considered one of the Greatest chansonnières Francaise, Juliette Gréco would become the face and voice of the bohemian left-bank for over 6 decades, where her spirit continues to permeate in the bohemian nonchalance aura of the famed quartier.
Just after the liberation, Paris' Saint-Germain-des-Prés was a playground for intellectuals and artists alike. Originally belonging to the old school bourgeoise, it was now also the territory of an intellectual revolution. One could not avoid running into the likes of Picasso, Giacometti, Prévert or Hemingway at the illustrious Café de Flore and Les Deux Magots. Gréco made a living as a performer, singing in local bars and nightclubs. Her mesmerizing beauty and charming personality caught the attention of fellow left bank occupants, and she soon became close friends with philosophers and writers such as Jean Paul Sartre, Simone de Beauvoir and Albert Camus.
Sartre and de Beauvoir talked to me. I was young, I didn't know much, but I had big ears
Preferring to lend her signature raspy voice to the young writers she so much admired, Gréco didn't compose her own chansons. She sang songs for George Brassens, Jacques Brel and Serge Gainsbourg, the latter reportedly being so impressed by Gréco that he dropped his glass of whisky during their first encounter at her house. Gainsbourg would go one to write some of her most famous songs (La Javanaise) and a decades long friendship thrived, Gréco endearingly call him 'Mon Serge'.
Known for her jet black hair, dark makeup & black clothing, Gréco often wore men's suits, finding the French winter too unbearable for dresses. Unknowingly she stood at the very forefront of the style 'Parisian Chic', which was widely adopted by designers such as Saint Laurent & Chanel, both whom she would wear a lot later on. It was not until her friend and filmmaker Nico Papatakis took her to the private sales of Pierre Balmain, where she bought a black sheath dress, that she was introduced to the world of fashion. She removed its satin train and deemed the dress her "working black". It was the beginning of the chic, yet very minimal look that was to become her trademark.
Re-SEE is honored to offer for sale a unique selection of Saint Laurent Rive Gauche and Chanel pieces from Juliette Gréco's personal collection. All items are sold with a special proof of provenance certificate.
At ReSEE, every one of our vintage pieces comes with a story. This is, in large part, thanks to our unmatched community of consignors.
Though parting with such sartorial treasures may not be easy, the exceptional personal care we put into ensuring that they will go on to live a second (or, sometimes even, a third, fourth, or fifth) life offers a thrill — one rivaled only by that of the besotted shopper who adds them to her wardrobe.
Sell with us