The Seller Series: Kate Young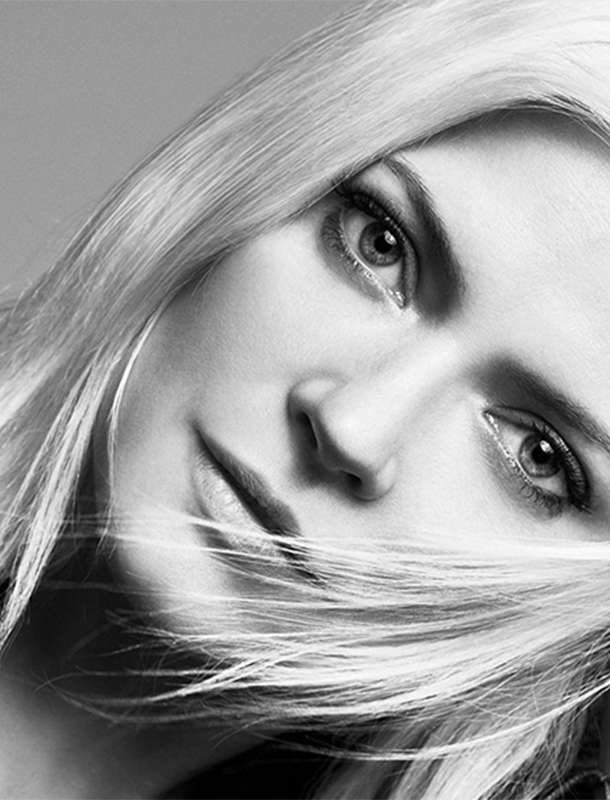 Kate Young is known for outfitting Julianne Moore in Hedi Slimane's Celine and Dakota Johnson in Alessandro Michele's Gucci, but the Hollywood stylist's own wardrobe is mostly made up of pieces from another era: there's the 80s Alaïa, the Nicholas Ghesquèire Balenciaga, and the Ossie Clark Swinging Sixties dresses, which she started collecting over a decade ago. "Vintage is more exciting because I haven't seen it before and it doesn't remind me of my work," says Young, who welcomes iconic second-hand numbers into her closet as willingly as she consigns them. (Scrupulous RE-SEE buyers will spot her striped 90s Prada skirt and a 1978 bird-printed dress designed by Monsieur Saint Laurent.) As she puts it, "I want to have as light of an impact [on the environment] as possible — but still shop all the time!"
Read on below.
Why do you consign with Resee?
I used to sell my clothes at INA [in New York] all the time for money to pay my rent, but now I consign with RE-SEE. Because a lot of my clothes are vintage, selling them with RE-SEE makes the most sense; if I sell a vintage YSL dress at a normal consignment store, they'll sell it for $70 bucks, whereas Resee is like, 'Oh, we know what collection this is from…' I always want to clean out my closet because I want to be edited, like Marie Kondo. [Plus,] I want to have as light of an impact [on the environment] as possible — but still shop all the time!
Do you incorporate vintage into your own wardrobe?
I work with current collections at work so much that when I go shopping nothing is new to me — it's already been in my office for six months — so I tend to wear and buy a lot of vintage clothes. Vintage is more exciting because I haven't seen it before and it doesn't remind me of my work. I'm not like, Oh, this is the dress that we tried on in the fitting. There's just a lot of weight for me in current collections.
I'm always looking for vintage Alaïa, YSL, Thea Porter, and anything Fortuny… When I wear a vintage dress to a party or wedding, I tend to wear modern shoes so that I don't look like I'm in a costume... Those pieces don't fit into the mold of how I'd describe my style, which is pretty minimal, but I love them and they're hard to find. [That said] I do have vintage utilitarian pieces too, like a Dior Hedi slimane suit. I also have a lot of Nicholas Ghesquèire Balenciaga and Callaghan, which is more obscure; he designed there for a limited period of time. And I like 90s Helmut Lang and Prada — the fabrics and the little details.
You support and work with a handful of contemporary brands, but do you also style your clients in vintage?
It's easier to borrow vintage for a big event than it is for press days — Natalie Portman wore a vintage Dior gown to the Oscars one year, and Margot Robbie wore vintage Chanel to the Oscars another year — but most of my clients wear a lot of vintage in their day to day. They think it's cool.
What was the hardest piece to part with?
I don't think I send things unless I'm really sure.
What's something you'd never give up?
There's a lot of stuff I would never consign, like 80s Alaia and my Nicolas Ghesquière pieces. I also have a bunch of Ossie Clark dresses, which I was obsessed with collecting 10 years ago. I'd never consign those; I just like them too much, even if I don't wear them anymore.
At ReSEE, every one of our vintage pieces comes with a story. This is, in large part, thanks to our unmatched community of consignors.
Though parting with such sartorial treasures may not be easy, the exceptional personal care we put into ensuring that they will go on to live a second (or, sometimes even, a third, fourth, or fifth) life offers a thrill — one rivaled only by that of the besotted shopper who adds them to her wardrobe.
Sell with us