The Style Series: Francesca Burns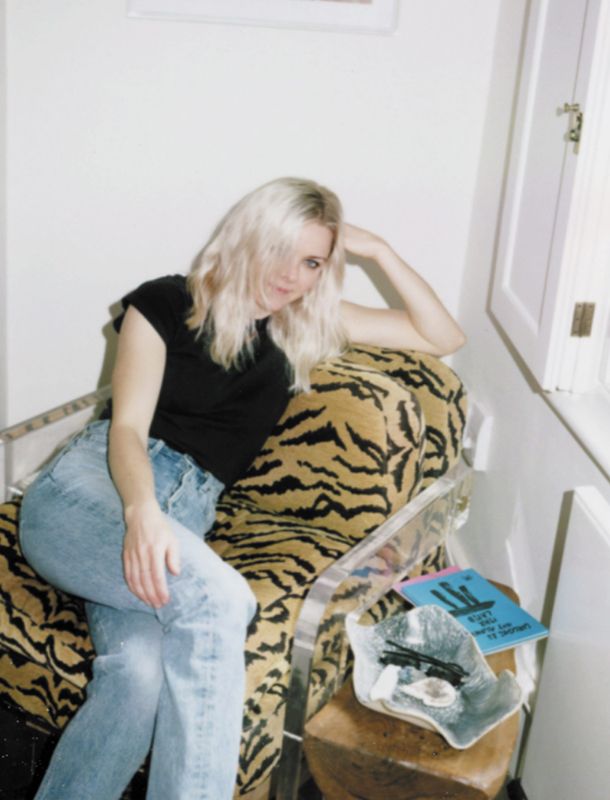 Francesca Burns, the East London-based stylist whose signature eclectic eye can be found in the pages of i-D and Vogue alike, still remembers her first fashion purchase: a Vivienne Westwood mini kilt. It was a sartorial milestone—and one that cost her an entire paycheck. "All the money gone in one day," Burns recalls with a laugh. "I think I wore it everyday for about four years… Now, it's basically a napkin."
These days, as she turns her attention to consulting for designers like the LVMH Prize winner Nensi Dojoka, the image-maker continues to gravitate towards pieces that will carry her throughout the days and decades to come, be it a 2016 Céline jumpsuit or a vintage Alaïa number. As she puts it, "If I am going to buy something new, I ask myself can I see myself wearing this ten years from now?"
Here, Burns discusses how she broke into the fashion industry, the ins and outs of her Comme des Garçons-heavy wardrobe, and the tea she won't leave home without.
How did you get into fashion?
I was originally studying business law, which was a disaster. I stood out like a sore thumb. I was always wearing really weird stuff and everyone else was really square. I was so miserable. One day my history teacher, who was called David Bowie—he was obviously the most amazing person in that university—took me aside and said, 'What are you doing here?' He was the one who encouraged me to switch and go to fashion school, so I transferred to London College of Fashion.
In my first year, I did an internship with Kylie Minogue. Two weeks turned into two years, and I ended up going on tour with her and traveling all over the world. It was really, really amazing. At that time, she was so famous and doing amazing projects with designers like Dolce and Gabbana and shooting for everyone from Pop to Vogue. It was always the editorial shoots that I really loved. It was actually during a shoot that she was doing for the cover of Pop with Mert and Marcus that I realized that that was exactly what I wanted to do. As soon as I left, I actively pursued working in editorial.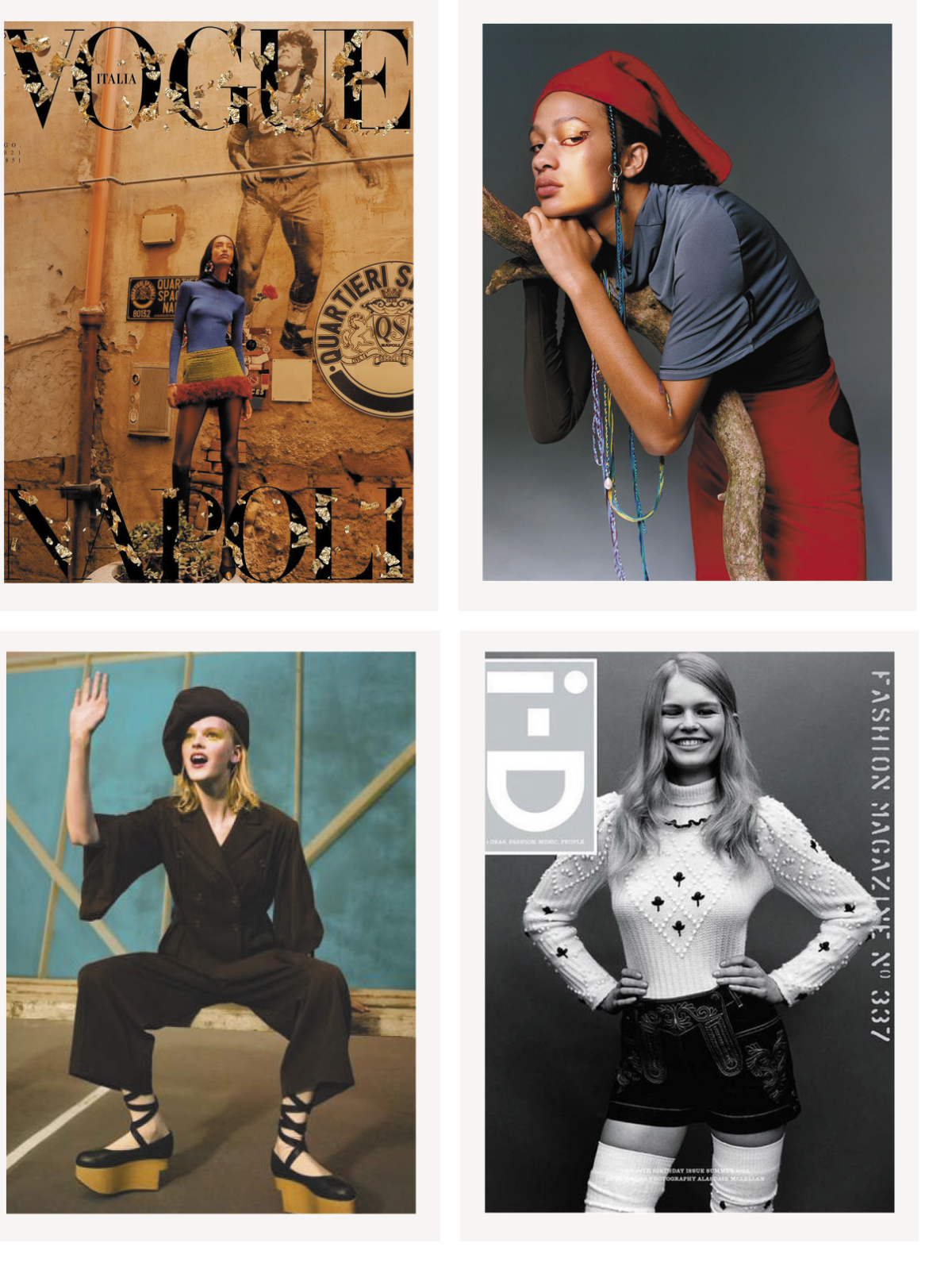 Now I am still doing some styling but focusing more on consultancy and special projects. I'm working with Nensi Dojaka, the current LVMH prize winner, who is incredibly talented. My main focus is a project I am working on with my friend Julia Sarr-Jamois, which is launching later this year. It's really exciting but a little too early to talk about in detail…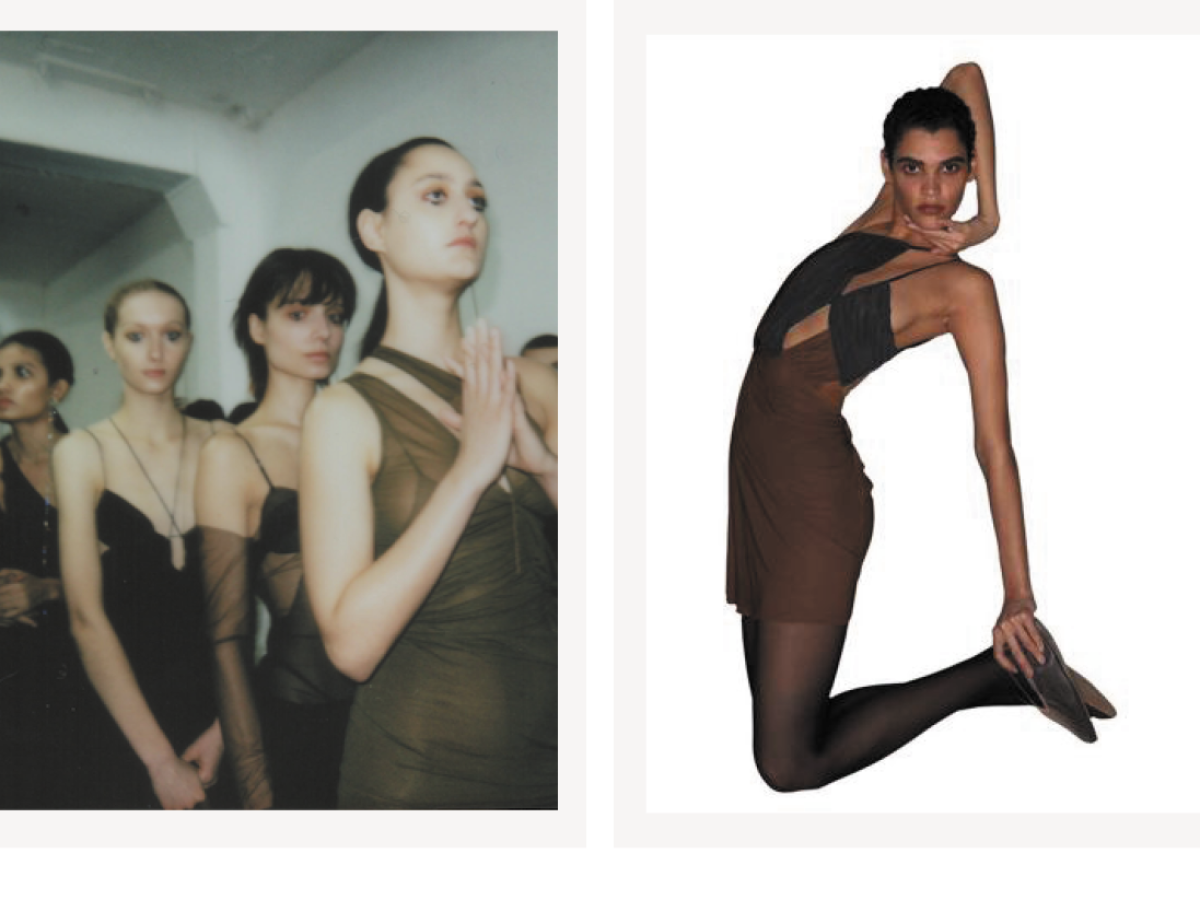 I also have a passion project called Resale Therapy, which I started with my friends Pixie Geldof and Claudia Sinclair a few years ago. We do events three times a year and they're always really fun. It is a great way for us and our friends to give new life to clothes we don't wear any more.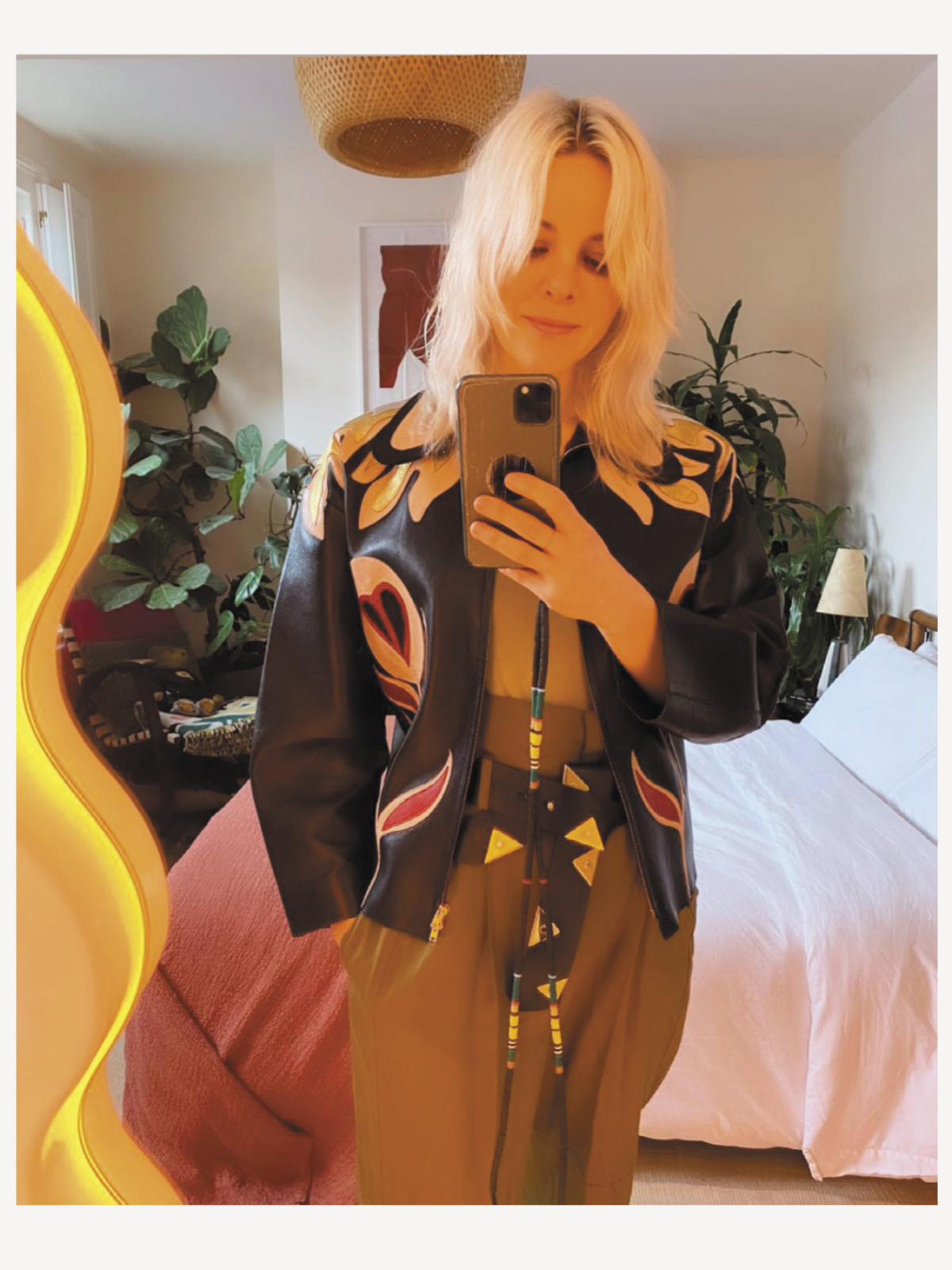 Has your style changed over the years?
So much… When I was younger, I was definitely way more flamboyant, and I was a fashion addict. I had to have the latest Prada the second it hit the shop floor. I was literally in there constantly and saving up every penny I could to buy things that I just lusted after. But, I think as the industry changed and the influencer culture developed, the value of fashion changed. These pieces that you'd save up for and long for and wear so many times, they suddenly felt like they had a much shorter lifespan. You got quite fatigued of things really quickly, especially those key pieces of the season.
Now, I'm definitely much more of a conscientious shopper, and the pieces that stay with me forever are usually things like Comme or old Céline, and I still love Vivienne Westwood—I have pieces that I've had from her for years and years and years. I just try to be a lot more careful now. If I am going to buy something new, I ask myself can I see myself wearing this ten years from now?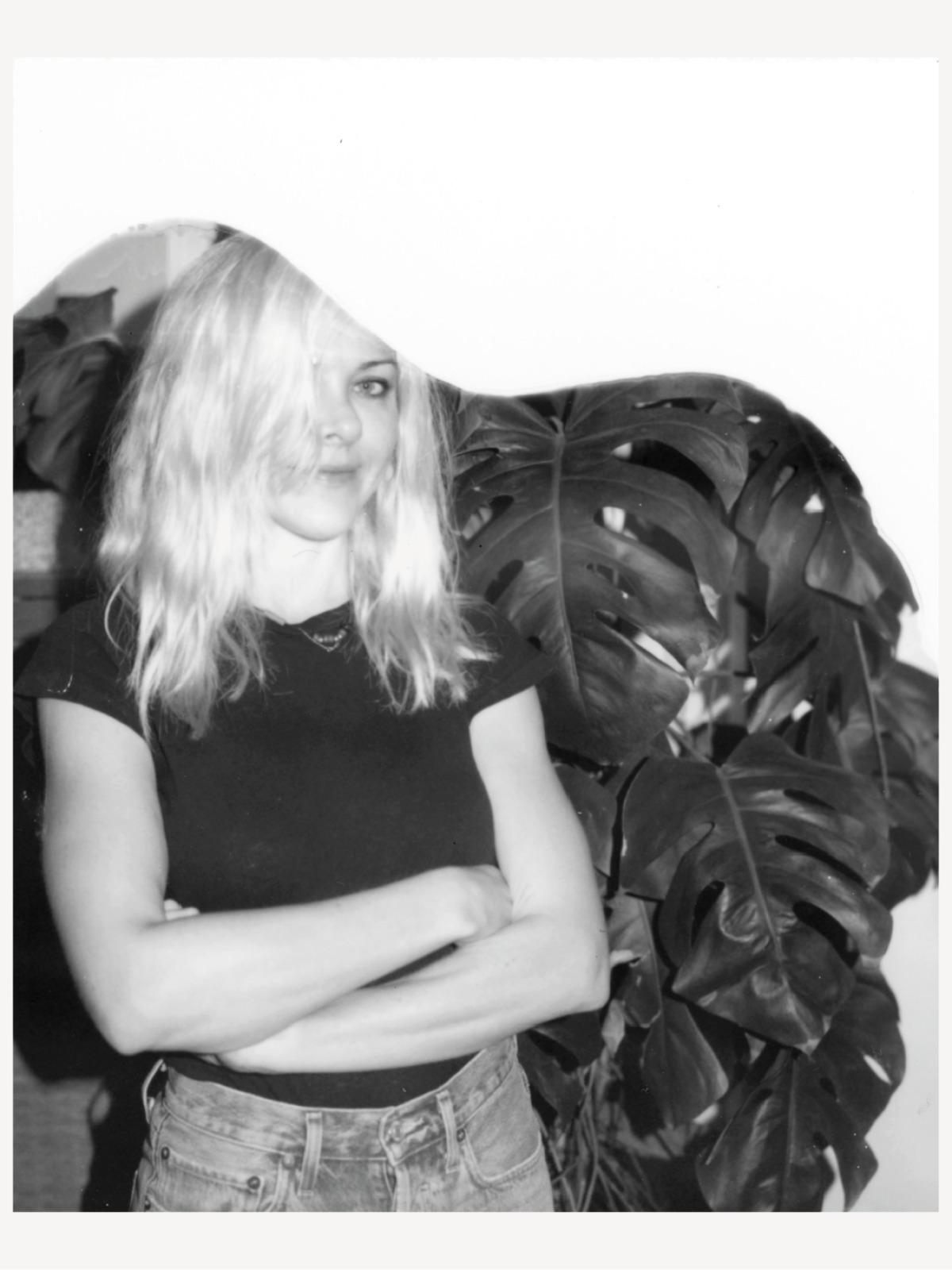 Why are you drawn to vintage and secondhand?
I probably only bought one brand new thing in the last 18 months—everything else has been either vintage or second hand. I love the fact that with vintage pieces you can always find something that's really unique and special. I still go to Portobello as often as I can—like every Friday—and you can guarantee that when you go you always find something really good. Plus, of course, there's the consciousness that all these amazing pieces already exist and can come back to life. Just because you don't wear something anymore doesn't make it any less special.
When my friends and I did our resale event, it was incredible to see things that had sat in my storage unit for years come back to life on people. I love working in the changing room when we do our events because you get to see everyone trying stuff and the way that their body language transforms when they look in the mirror and they feel really good. It's the simplest and most enjoyable part of fashion in so many ways—how clothes make you feel.
I hate the way that culture has made fashion so disposable—everything, from the most simple sweater to something more complicated like a McQueen dress. There's so much work and so many hands that touch everything that the idea that things just get thrown away and forgotten about feels really sad.
What are your favorite vintage eras, designers, or pieces?
I'm a big fan of the '80s, but it has to be quite specific otherwise it's costumey, and I really love any of the '90s Japanese designers. It was such a brilliant time. Those pieces really stand the test of time and still feel contemporary today. One of my favorite pieces is a super simple black belted fake-leather Comme Des Garçons dress, which I have probably worn more than anything else I own! It's a classic—so easy and always looks good.
I have a lot of vintage Alaïa. It doesn't matter when he made it, it's just so timeless.I have this amazing denim biker dress, which I absolutely love and wear a lot—but my favorite thing in the world just broke. It's this green Céline jumpsuit from 2016. It's a silk all-in-one, and I wear it all the time, but not anymore because I ripped it. Hopefully I will find a replacement for it.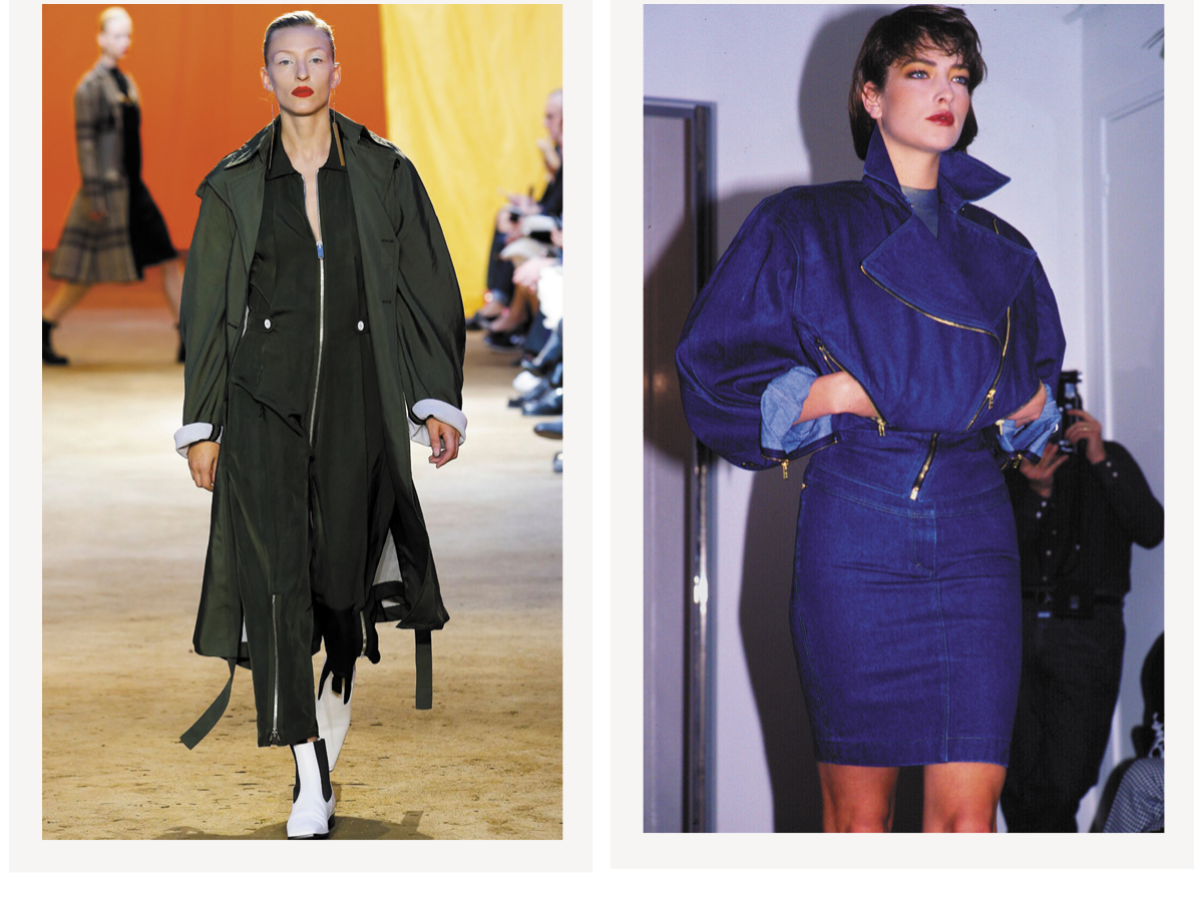 What are your wardrobe basics?
My basics are just much more simple. I love Re/Done T-shirts—they're cut really well—and a Totême organic tank top that can go underneath everything.
Do you have any style rules or mantras?
Wear what makes you feel good. That's a good rule to live by.
Do you have a beauty product staple?
Shane Cooper, who's a British facialist, just launched a line of products last year. He does this Oxygenation mask which is life-changing. You literally look like you've been reborn when you put it on.
What are your Fashion Week essentials?
I always have to travel with my own tea. I'm very specific about the tea that I like to drink. It's theMariage Frères Green Tea. I also always travel with palo santo to burn in a hotel room to clear the energy, and a good supply of healthy snacks because you never get time to eat.
as told to Zoe Ruffner
At ReSEE, every one of our vintage pieces comes with a story. This is, in large part, thanks to our unmatched community of consignors.
Though parting with such sartorial treasures may not be easy, the exceptional personal care we put into ensuring that they will go on to live a second (or, sometimes even, a third, fourth, or fifth) life offers a thrill — one rivaled only by that of the besotted shopper who adds them to her wardrobe.
Sell with us