The Style Series: Gabriella Karefa-Johnson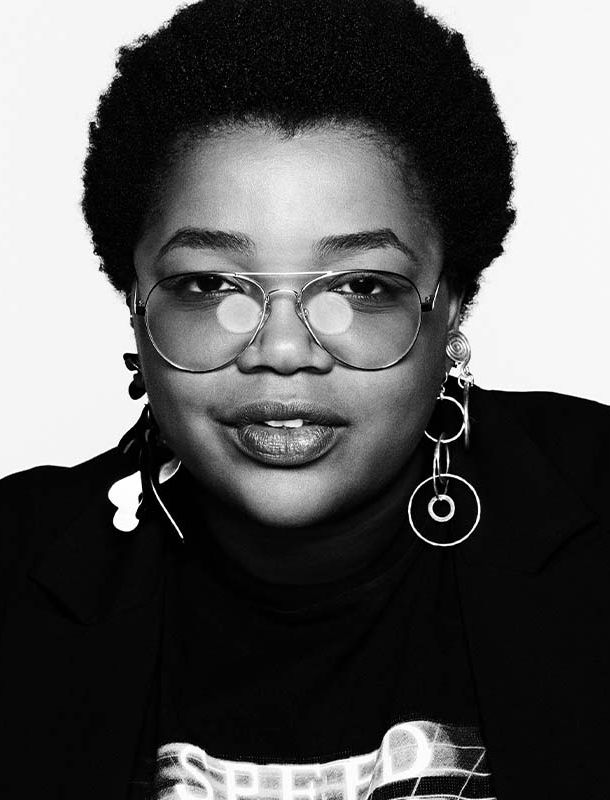 Gabriella Karefa-Johnson may be known for giving a stage to young talents, be it designer Bad Binch TongTong or photographer Nadine Ijewere, but the New York-based stylist, who, in 2021, became the first Black woman to style a cover of Vogue, has always had an eye towards the past: "I'm a Marc Jacobs disciple, and that era of fashion really influences the way that I dress," says Karefa-Johnson, who is as likely to be found in a vintage rock band T-shirt as a pair of 70s flared pants found during one of her many vintage hunts. Here, she looks back on her ground-breaking September issue shoot with Serena Williams and shares the mantra she learned from Tonne Goodman.
How would you describe your personal style?
My style is an eclectic offering. Chaos is very much at the core of how I choose to personally style myself. I oscillate between more femme and more masculine. I always think I'm an alien between the worlds of a 14-year-old boy and a girl who grew up in the aughts obsessed with fashion, and the September issue, and The Hills… I'm a Marc Jacobs disciple, and that era of fashion really influences the way that I dress.
How does your own style compare to your styling work?
Styling-wise, I totally rely on storytelling and narrative structure, so it's much less about capturing a trend and more about telling a story and creating a world in which a model or a talent lives and inhabits. I really like to style in a way that makes sense for a character, whereas for myself I style in a way that makes sense for me, which is of course nonsensical.
What is the most memorable shoot you've worked on?
I always carry a little piece of every shoot into the next one, and they're all memorable in many ways, but, early on in my career, I did a shoot with photographer Nadine Ijewere for Garage called Black Cotillon, which set off the intention of what I wanted to do in the editorial world. It was about the absence of the visual imagery to pull from when we think of high elegance and high society in Black communities; it has always existed and informed what we think of as high fashion in white communities, but there isn't a visual landscape to pull from, so we decided we wanted to make our own references that the stylists and image makers after us could pull from. That was my first foray into telling these stories that haven't been told before and finding fashion that works for it.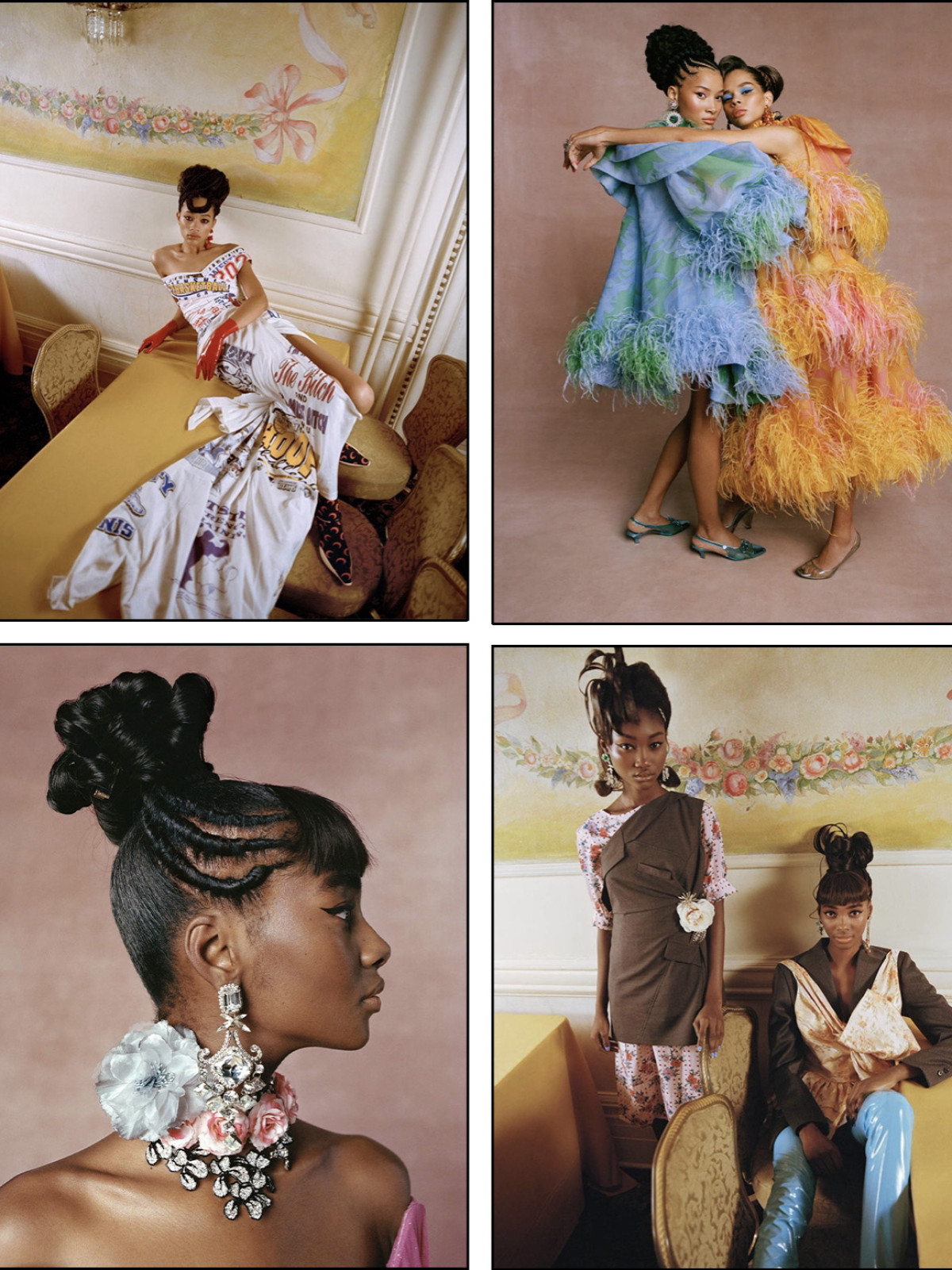 More recently, I experienced something amazing on set with Serena Williams. It was not my first time working with her, but it was my first time working with her with full creative flexibility. Finding a visual language that communicated how beautiful she is, how powerful she is, and also how singular she is was really important. I decided that minimalism and stripping back and laying bare who she is was the way to go—and the way to communicate that she is more than enough without the layers and layers of fashion. It actually went against a lot of my styling impulses, which, as I said, tend to be involved, textured, complicated, and about telling a story… There was no story to be told because Serena was the story. It was a challenge because there was pressure attached to it; it was the September issue cover—which still means so much to me and other people—and I just really wanted to nail it.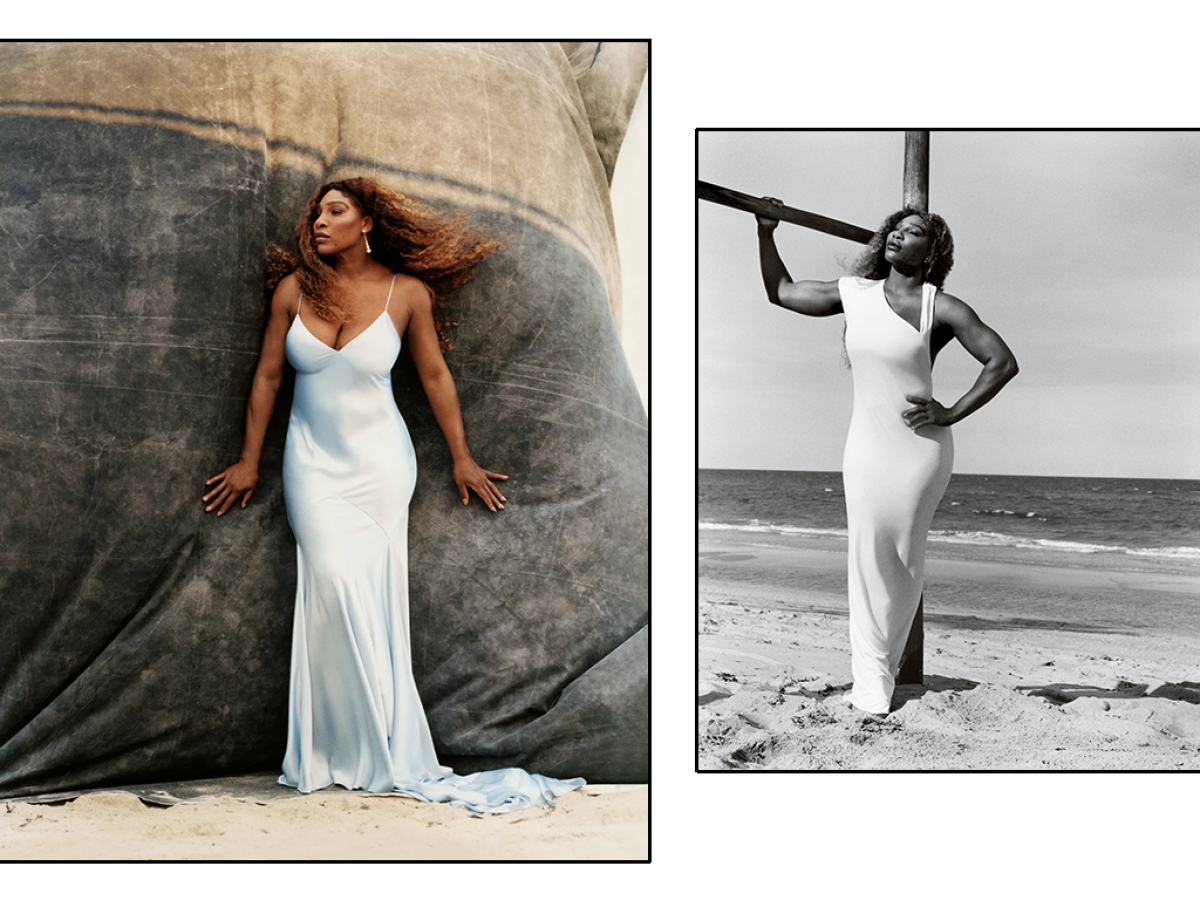 You worked with Tonne Goodman for many years. What are some of the lessons you've learned from her?
Tonne was such an incredible mentor and professor for me because she really taught me the groundwork of creating a story and a world. This is a woman who created an entire visual language; I think she was the preeminent stylist when it comes to classic Americana and more of a minimalist identity. As you know, that's completely opposite of what I do now in my own practice, so I think I learned the building blocks and the structure from her in order to be able to almost disassemble them and create my own way of styling. I learned the conviction of vision and definition of taste from her. I also learned a mantra from her that I carry with me all the time. It's a very simple one, but it's really powerful and effective: Everything happens for a reason. There is this school of iconic editors who will throw a tantrum or yell at assistants when the Chanel dress doesn't come in, and she didn't do any of that. She went with the flow, and that made me adaptable in my own career and my own life and taught me to roll with the punches.
What's in your styling kit?
I always have what I call Roy G Biv tights—tights in every color of the rainbow—because I think hosiery is the most effective and efficient styling tool. I also always have latex with me because I think that it's a way to automatically twist or subvert any genre or aesthetic. If something feels too girly, throw latex on it. It's a very synthetic, scientific, and pseudo-sexy material… It's a perfect touch.
What are the foundational pieces of your wardrobe?
I am always in a statement, doorknocker earring. I actually only have one ear pierced, so I dig the Nicolas Ghesquière single earring look that was a moment. Other than that, I'm a kid of the aughts—I grew up on The O.C.—so I always have a rotation of band T-shirts. I wear them with jeans or to cocktail parties and more formal events with a ball skirt or something shimmery. They are very much my uniform—and also something that's adaptable to any occasion.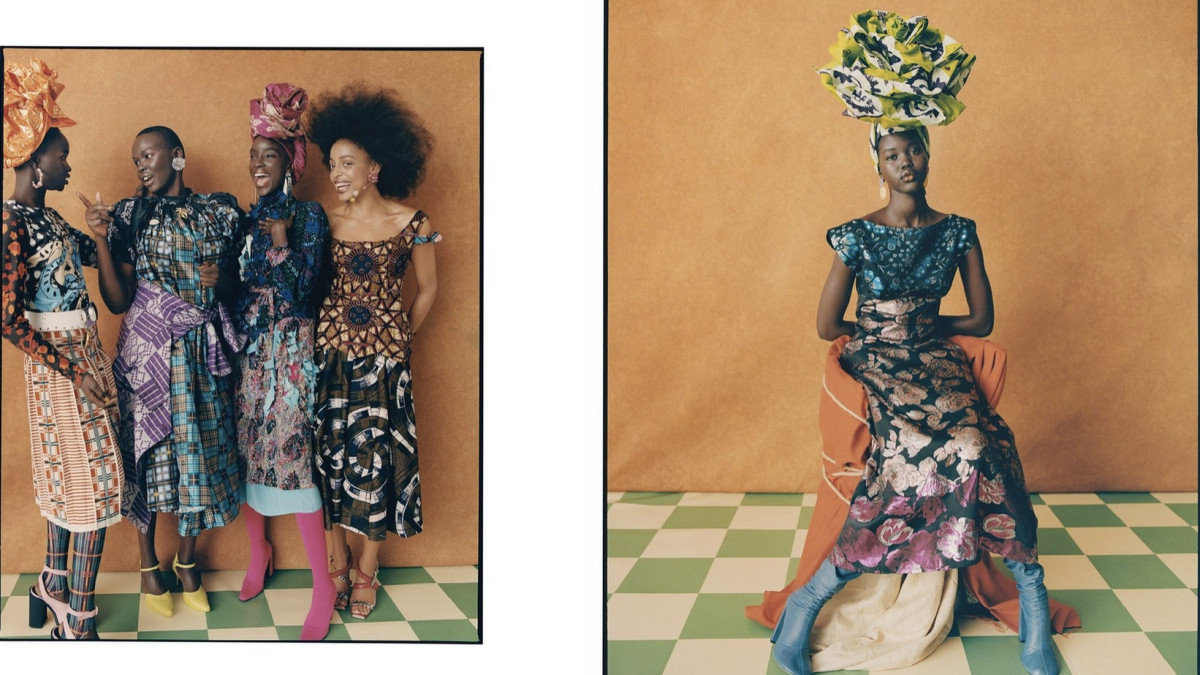 How do you incorporate vintage into your closet?
I wouldn't say I'm a traditional vintage diver, but I've worked my way up and can now afford fashion that I never could before. There were so many things that got away from me, and now it feels like I have a second chance at possessing them. I also think that items that have been lived in or have had a separate life have a certain quality and texture, which automatically infuses whatever you're wearing with a sense of personal history.
Plus, because I'm not a straight-sized person—I have a plus-sized body—it is so much easier for me to find things that work for me throughout the span of decades than from what people are designing in 2022. There have been restrictive body ideals since the beginning of time, but there was also a sense of practicality that I think fashion—at least in the high fashion space—sometimes loses sight of, so I love being able to go through a thrift store or vintage store and look at pieces from the 50s that were more accommodating in the hip or the bust or flared pieces from the 70s when movement and freedom of body were really important. Those pieces are now staples of my wardrobe, and I get to have more fun shopping in that way than shopping in contemporary fashion.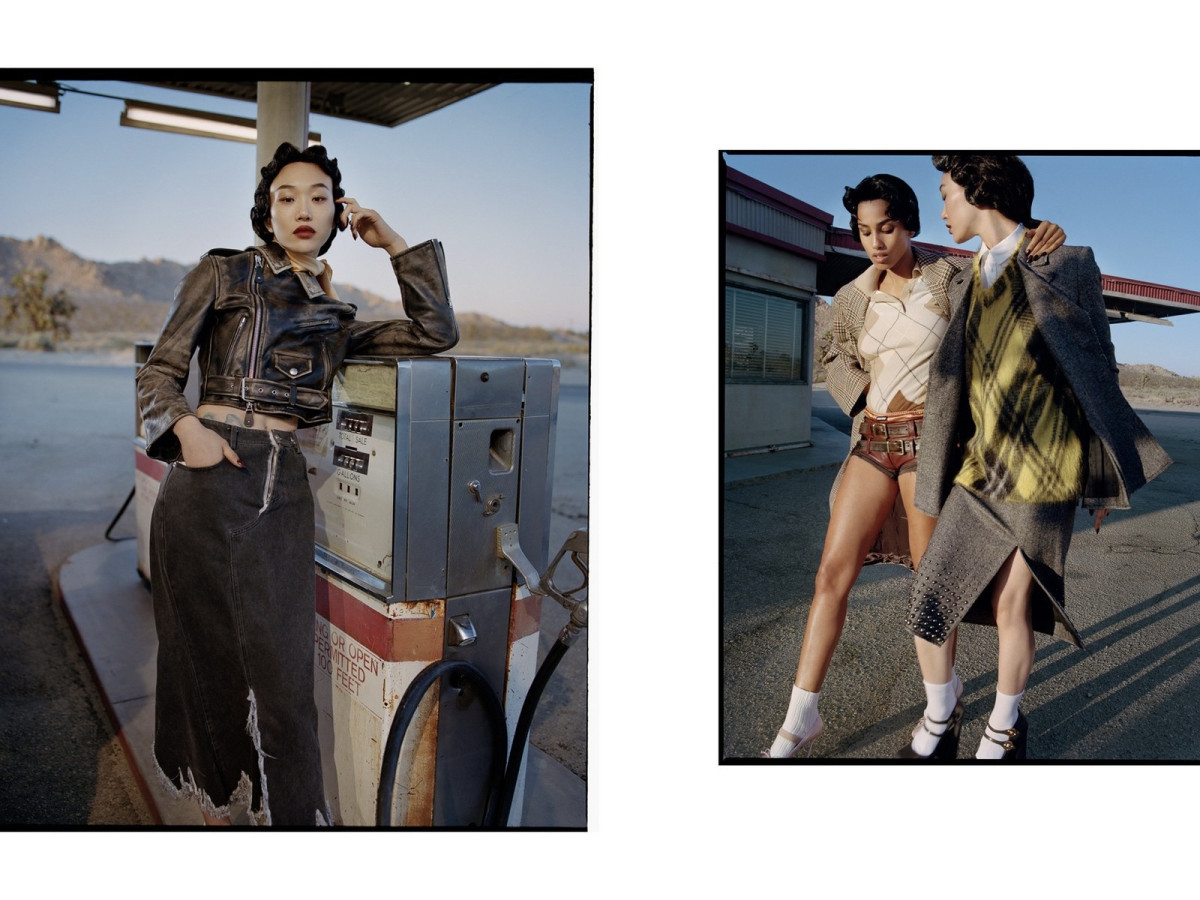 Where do you look to for inspiration?
Nostalgia is something that our generation of millennials are really addicted and attached to because we're still defining what our moment in time looks like, so we look to the past for cues of where we want to be going. I look a lot towards my family and love poring over old family photo albums. I think that my aunt and my mom and my grandmother are the chicest dressed people. Oftentimes, when I talk about telling stories that haven't been told in my styling, I think about my family stories. I also really love classic films. Cinema is something that's so attractive to stylists and editors because, ultimately, we're doing the same thing: we're trying to tell stories visually and build worlds from our imaginations. To see that come to life in 3D—with dialogue and with beautiful costuming and hair and makeup—is really inspiring for me when I think about what I'm going to do in a two-dimensional world on the page of a magazine.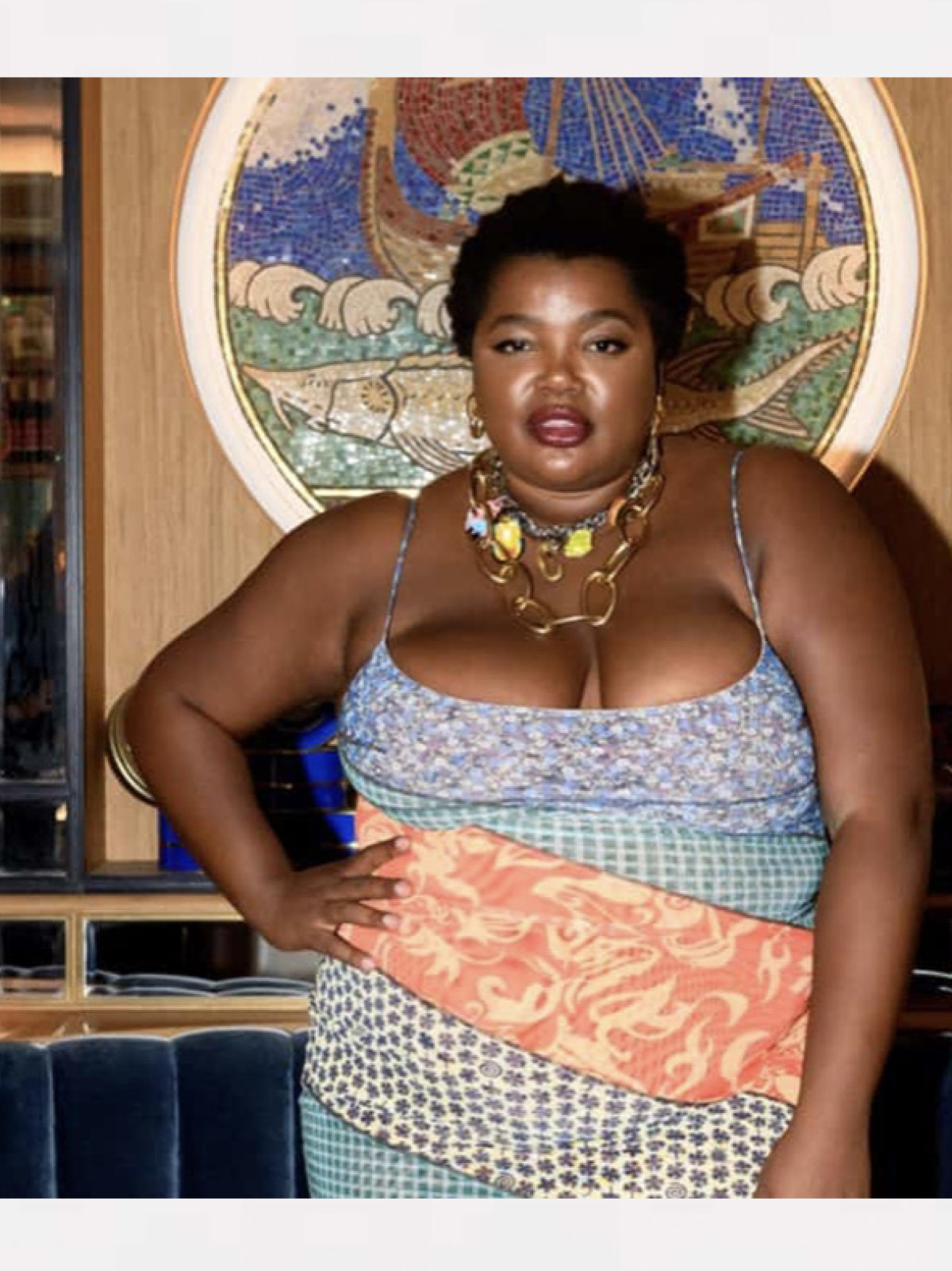 Shop Gabriella's Selection
At ReSEE, every one of our vintage pieces comes with a story. This is, in large part, thanks to our unmatched community of consignors.
Though parting with such sartorial treasures may not be easy, the exceptional personal care we put into ensuring that they will go on to live a second (or, sometimes even, a third, fourth, or fifth) life offers a thrill — one rivaled only by that of the besotted shopper who adds them to her wardrobe.
Sell with us