The Style Series: Isabelle Kountoure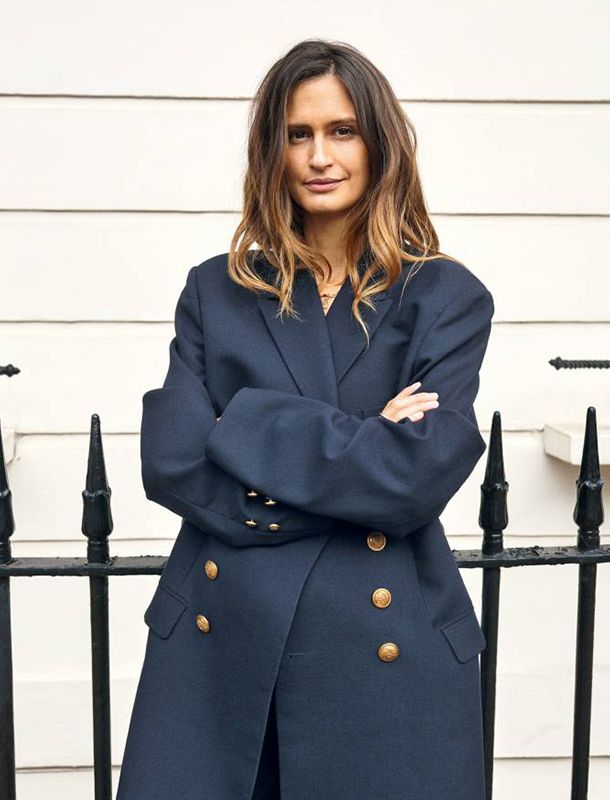 For How to Spend It's Isabelle Kountoure — known for collaborating with the likes of Marina Abramović, Do Ho Suh, and Brigitte Niedermair over her 20-plus-year career — style is as much about form as function.
It's why the Greek-German aesthete, who lives between London and Paris and travels the globe for photoshoots and runway shows, is often seen in highly-considered, head-to-toe black, be it a coat from Louis Vuitton's most recent Fall collection or a 2017 Céline leather dress, which she picked up in Resee's archival Phoebe Philo sale. As she puts it, "It's easier when you're smartly minimalist and compactly packed."
Here, Kountoure reveals her effortlessly chic essentials and offers tips for welcoming new pieces into your wardrobe.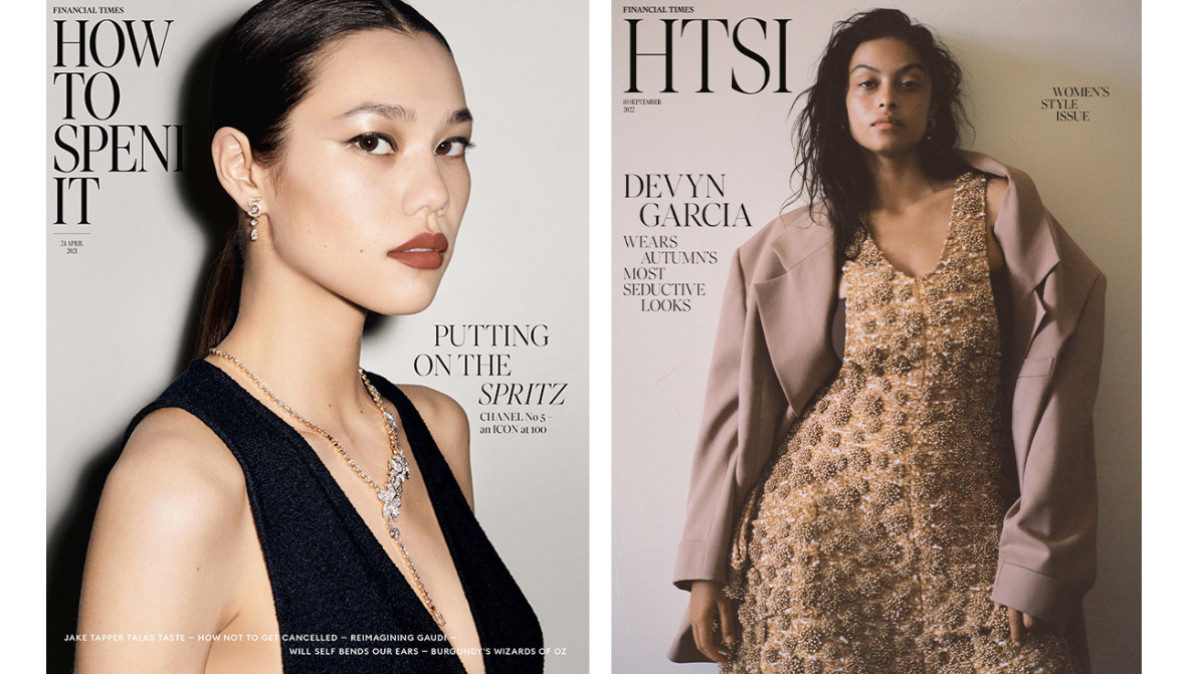 How would you describe your style?
I would say my style is underpinned by a less-is-more ethos, and — drawing from the fields of architecture, art and design — I frame fashion in terms of identity and self-expression rather than trends. I always like to try to look chic yet effortless. I'm constantly traveling and often going straight from the airport to the office or to a dinner party, so my wardrobe has to be functional as well. A lot of people ask me, 'Why do you always dress in black?' It's not that I don't like color, but I try to travel with only hand luggage — even when I go to the [Fashion Week] shows — so it's easier when you're smartly minimalist and compactly packed.
What are your wardrobe essentials?
I'm obsessed with the high-waisted Doppio trousers from Another Tomorrow, which is a sustainable brand. I actually bought two pairs of those. They don't crease, so they still look good even after sitting on a plane. I'm currently enjoying a Raey blazer with a black T-shirt from Wardrobe.NYC or men's Sunspel. I've also worn Frye Harness boots for two years. They're very comfortable to walk 10,000 steps in — and they still give you a look for both day and night. Lastly, I always wear a single statement earring because, if I'm in head-to-toe black, I like to have something that gives me a little bit of light and sparkle.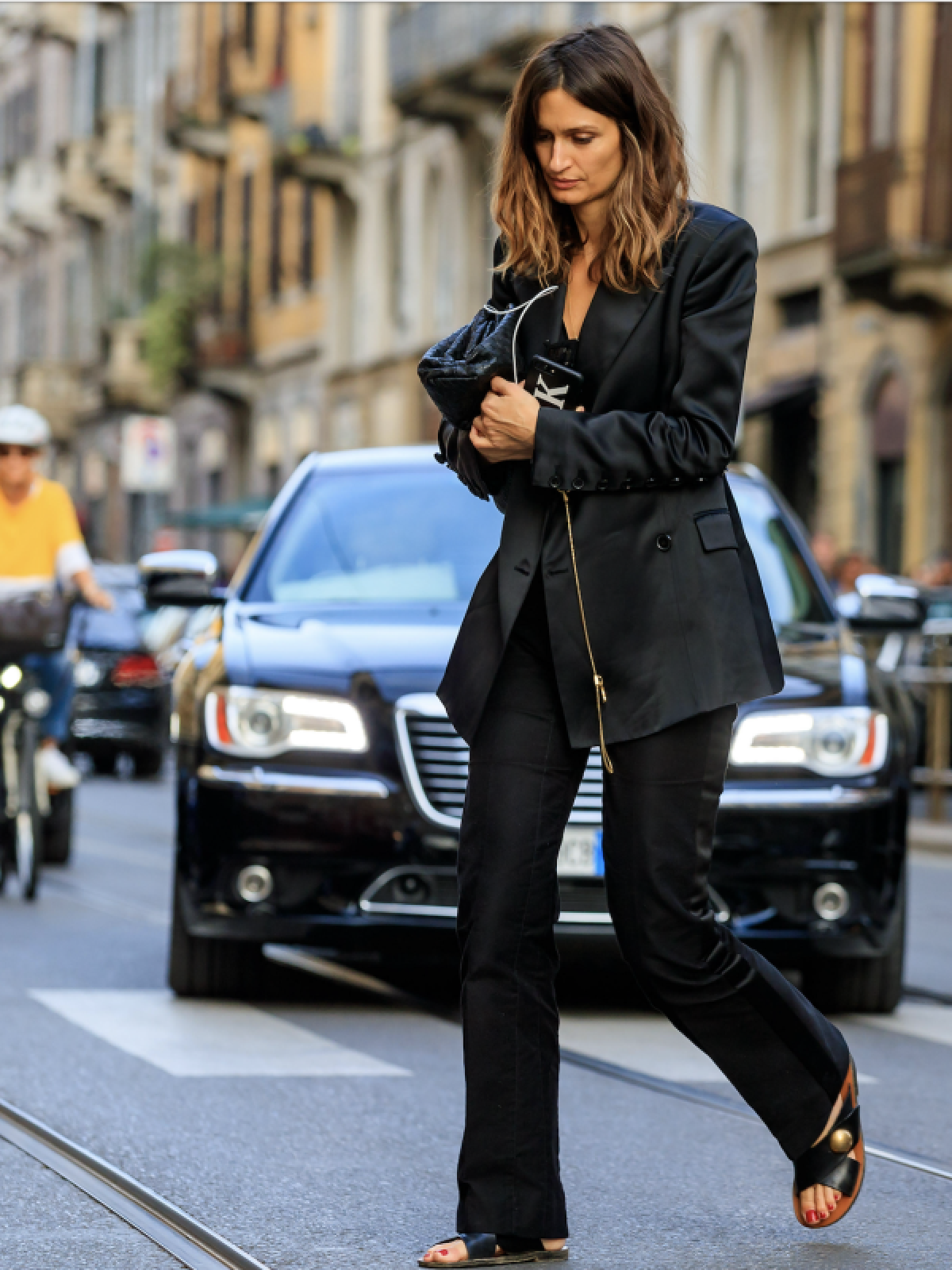 How do you bring new pieces into your wardrobe?
I'm a much more considerate shopper than I was ten years ago; in all these years working in fashion, I have built a wardrobe. As a stylist, there are always pieces that I absolutely love at the beginning of the season, but, often, by the time I actually make it into the shop, they are already gone. That's why Resee is so important! I love that I can be on my couch and get alerts about certain designers, and, voilà, here's the pair of boots that I didn't manage to find in the store. I really try to buy my basics from sustainable brands, and, if I'm buying a designer piece that is new, then it has to be a forever piece. Working as a style director for a lifestyle magazine like How To Spend It means creating desirable imagery that motivates people to shop, but I am careful to include vintage in our pages because it's beautiful and guilt-free. I would say let's consume less but better.
Why are you drawn to vintage and resale?
If you shop, shop with a conscience. I like the fact that I don't need to feel guilty when I buy a [piece on consignment], even if it's just another pair of trousers or another blazer that I don't necessarily need. Plus, vintage pieces always have a personality and a life; there's an emotional attachment.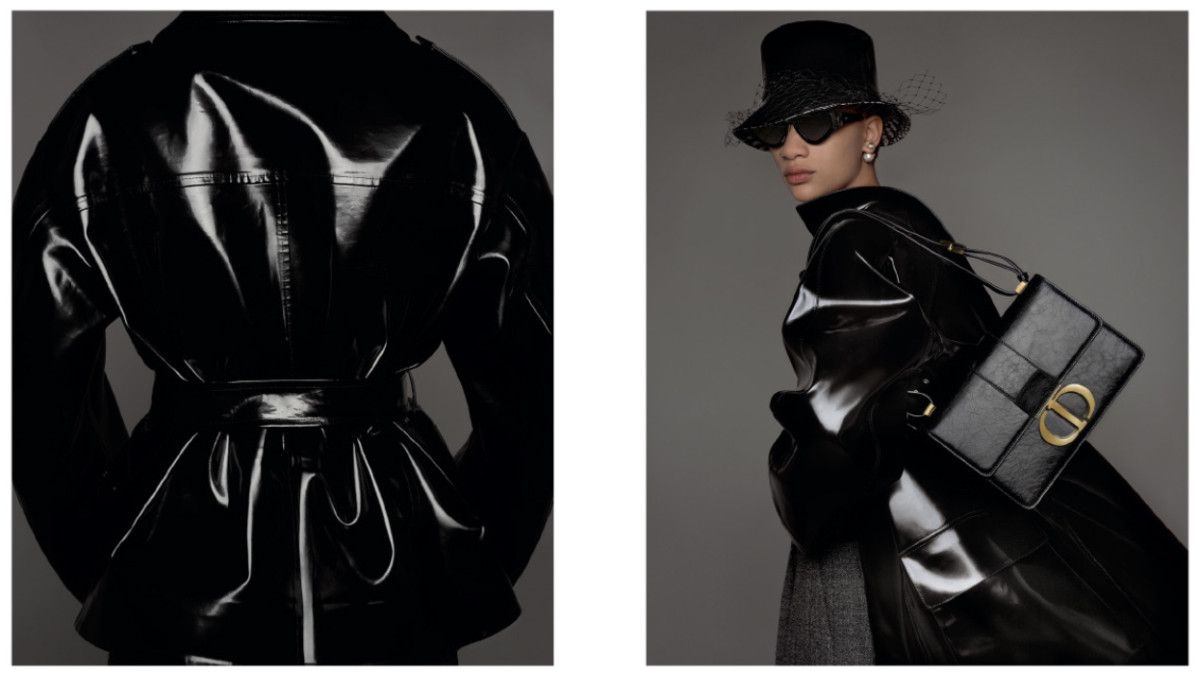 What are some of your favorite archival finds?
It's a mix of contemporary pieces from designers like Jil Sander or Martin Margiela when they were still there. My greatest find is a Fall 2017 Céline leather dress that I got in Resee's Phoebe Philo sale. I couldn't believe my luck; I was too late when it was in store and now I have it. At the same time, one of my favorite handbags is a clutch from the 60s or 70s and never cost more than $50 in its original state. It's something that I thought my grandmother would have had, so I just loved it and bought it. It doesn't have to have a brand name to have value.
How do you incorporate vintage into your wardrobe?
For me, vintage doesn't mean old, so it doesn't represent a dedicated style or look. I wear these pieces exactly the same way I would wear a new piece: mixed and matched with whatever works best.
Do you consign and, if so, how do you choose to part with certain pieces?
Even though I do think I've found my style, I still sometimes end up buying pieces that I love yet never wear, like a piece from the first season of Daniel Lee's Bottega Veneta. I get very attached, but storage has become an issue. My rule now is if I still haven't worn a piece after six seasons, then I must separate from it because somebody else might really love it. I really believe in circularity; garments are produced to be worn. There's this thing we say in Greece — Με γεια — when you get something new, which means 'may it bring you joy.' In the same way, if I give up a piece, then may it bring a lot of happiness to the next person. Consigning makes me feel less guilty about buying too.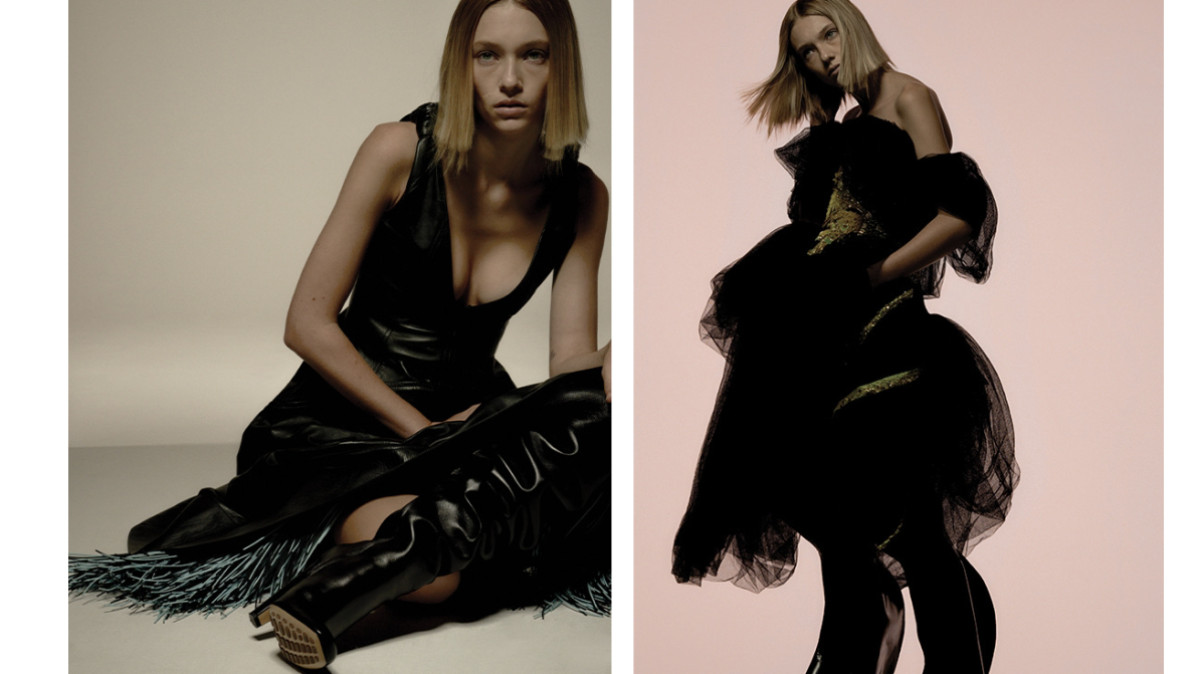 Have you made any recent purchases?
I just got myself a cocoon-shaped coat with leather loops from Nicolas Ghesquiere's Fall/Winter 2022 collection for Louis Vuitton. It's a forever piece. When I buy luxury in a new way it has to really have an interesting construction; that's why I love Margiela and Yamamoto from back in the day. I've also been playing with the idea of buying a 70s Cartier Tank watch.
What's in your styling kit?
The one thing I always take with me is a vintage John Galliano Dior couture corset. It's been shot three or four times over the years. It just brings in a little bit of that extra.
Do you have any style rules or mantras?
Clothes aren't meant to be precious; they're there to be enjoyed and lived in. I think you have to wear your clothes daily and not just keep them for a very special day — because that day might never come. Do wear your favorite pair of trousers to the office! Most importantly, at the end of the day, always be your best self and never dress just to follow a trend.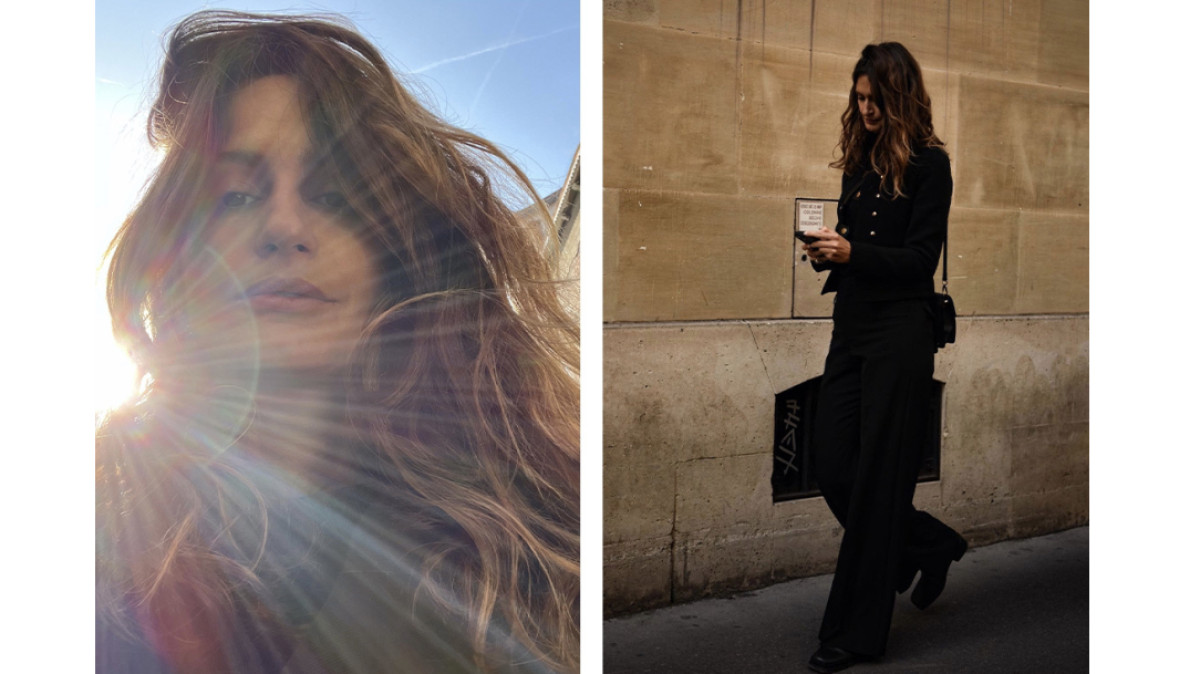 At ReSEE, every one of our vintage pieces comes with a story. This is, in large part, thanks to our unmatched community of consignors.
Though parting with such sartorial treasures may not be easy, the exceptional personal care we put into ensuring that they will go on to live a second (or, sometimes even, a third, fourth, or fifth) life offers a thrill — one rivaled only by that of the besotted shopper who adds them to her wardrobe.
Sell with us