The Style Series: Julia Sarr-Jamois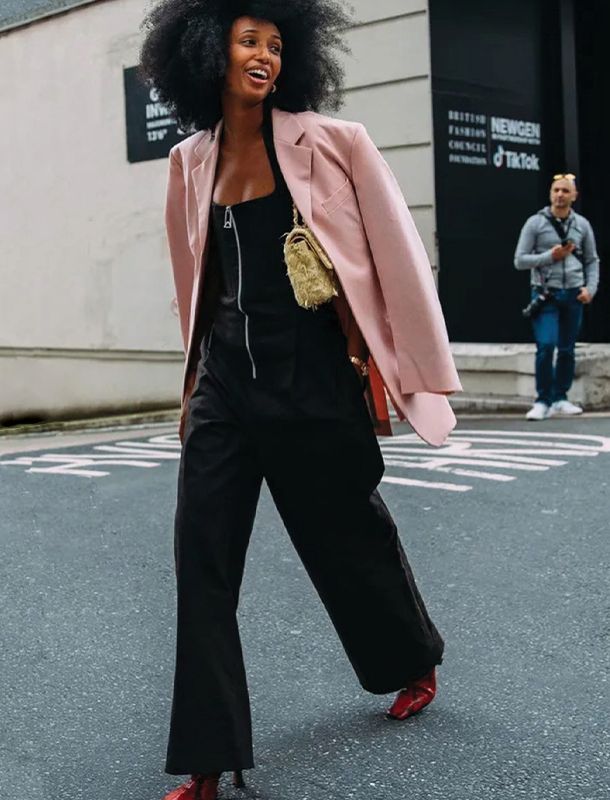 Though admittedly not one for rules, Julia Sarr-Jamois does, in fact, fashion herself by one credo: That your sartorial leanings can—and perhaps even should—evolve. "The way I dress from one day to the next can be so different," muses the British Vogue Fashion Director who often takes to Instagram to share with her 135,000 followers images of her wonderfully eclectic and singular ensembles: In one post, she's paired camo pants with two-toned ankle boots from Céline's 2018 collection; in another, she can be seen in a sweeping sherbert-colored gown and crystal-embellished Prada Re-Edition 2000 bag. "My style has changed so much," she continues, before adding with confidence: "That's okay."
Here, Sarr-Jamois discusses her vintage wishlist and the feel-good coat she returns to every winter.
Why are you drawn to vintage?
I've always been drawn to vintage. My mum has a vintage store and she used to have a stall in Brixton market selling vintage. She has a great collection of things. When I first started in the industry I couldn't afford to buy all of the stuff that I wanted, so I wore a lot of vintage. It's still something that's a huge part of my wardrobe. I love vintage denim and T-shirts, and I'm really obsessed with '90s Azzedine Alaïa. The colorways are amazing. I'm also into Margiela Hermès. It's quite niche. I went to this vintage store in Japan and found the most amazing trousers. In terms of pieces that are on my wishlist, I quite want an amazing summer dress from '70s Yves Saint Laurent… That's the dream.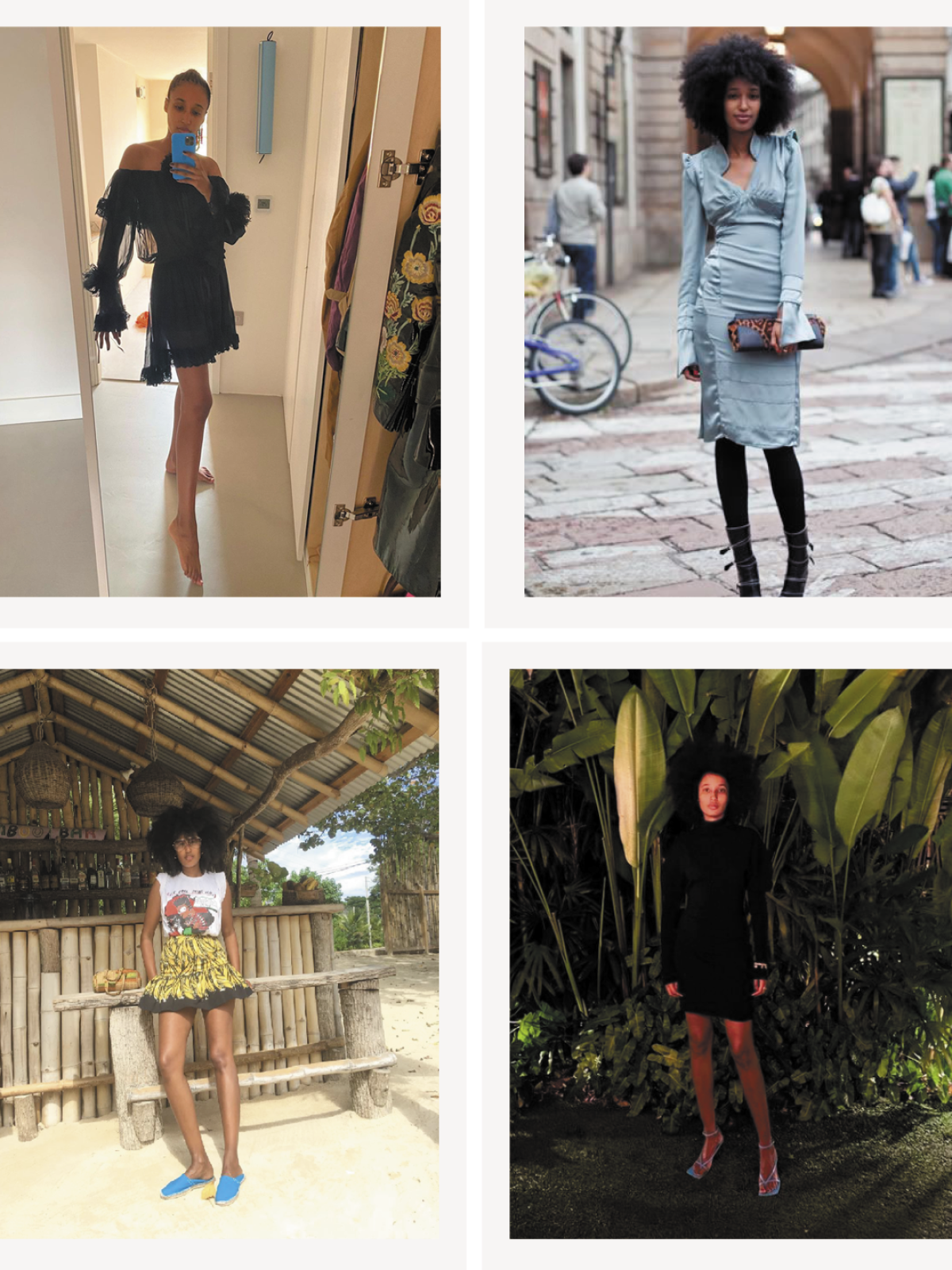 What are your wardrobe essentials?
I'm not really an "essentials" kind of person. I like to mix things… but I do wear a lot of vintage denim (most of my favorites are Levi's), trainers, and T-shirts both vintage and streetwear. A Supreme T-shirt with a pair of Céline trousers and my Nike Air Tempos is a very me outfit.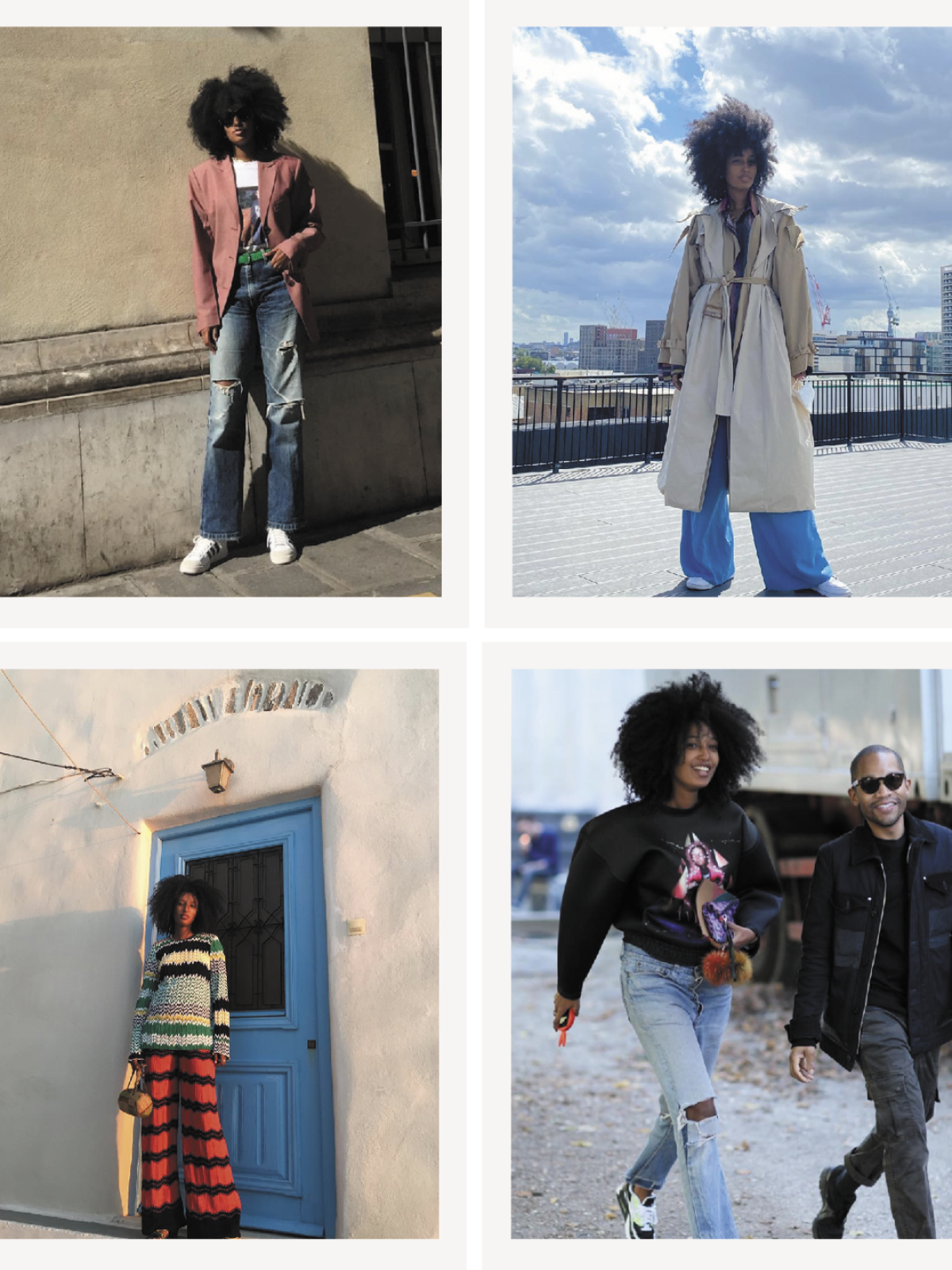 Do you have any style mantras?
I think the most important thing is to feel good. Being comfortable is really important to me because I'm always on set or moving, travelling—and it's important to find your own style and vibe and not be too subscriptive to what you think you should look at. Also it's totally fine for your style to change. I feel that my style has changed so much. That's okay. Sometimes you go through different phrases. Don't feel like you need to be stuck in one place. The way I dress from one day to the next can be so different.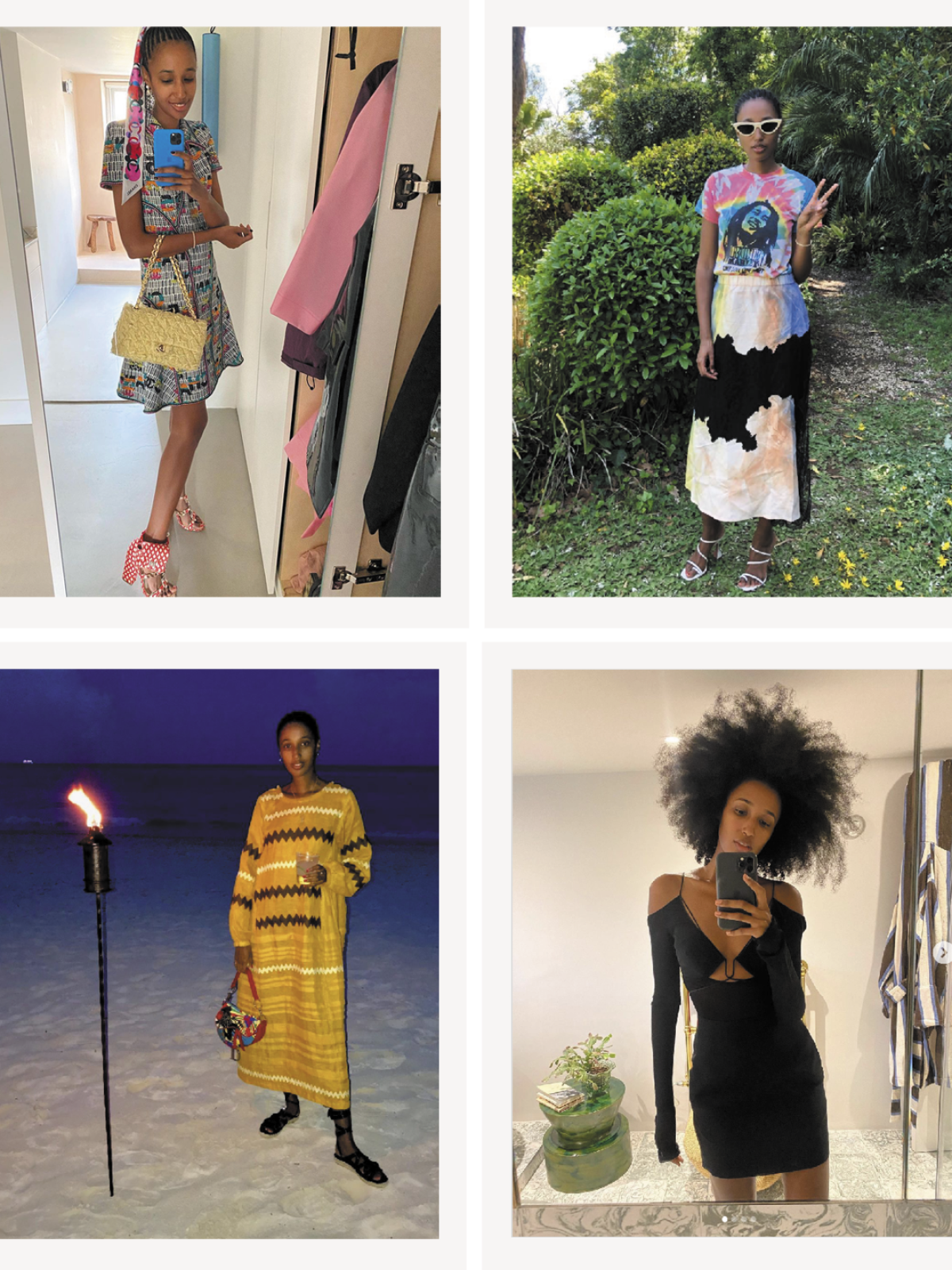 What are you excited to wear this season?
I have a very, very large collection of Phoebe Philo Céline because I really loved what she did there. I guess it counts as vintage now. I have a pink boiled wool oversized coat, which is really heavy and really amazing. That's one of the first major pieces that I bought. When it becomes winter, I'm always excited to wear that—and I also love a puffer jacket. I just bought one from Balenciaga.
as told to Zoe Ruffner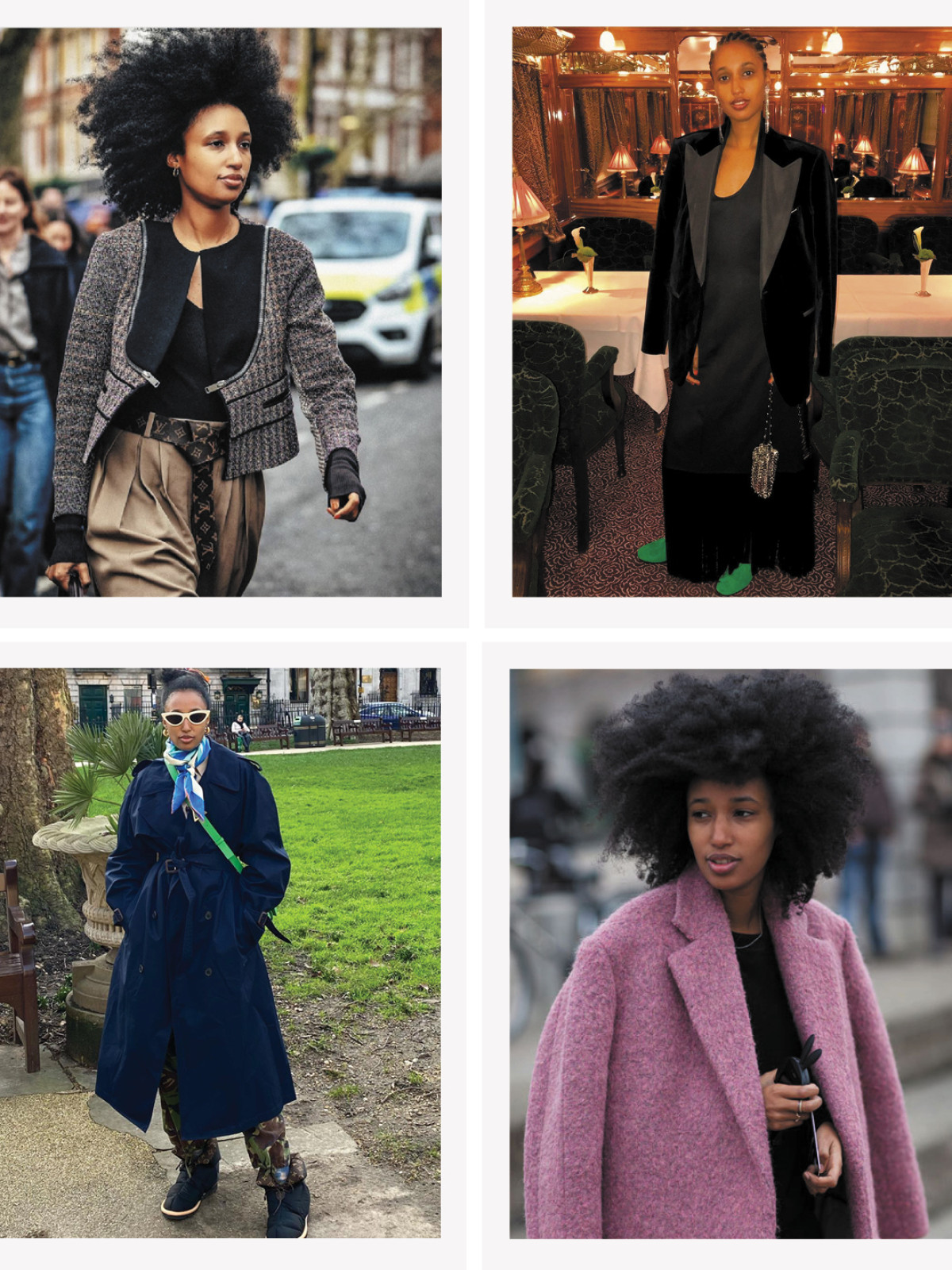 At ReSEE, every one of our vintage pieces comes with a story. This is, in large part, thanks to our unmatched community of consignors.
Though parting with such sartorial treasures may not be easy, the exceptional personal care we put into ensuring that they will go on to live a second (or, sometimes even, a third, fourth, or fifth) life offers a thrill — one rivaled only by that of the besotted shopper who adds them to her wardrobe.
Sell with us