The Style Series: Louis-Géraud Castor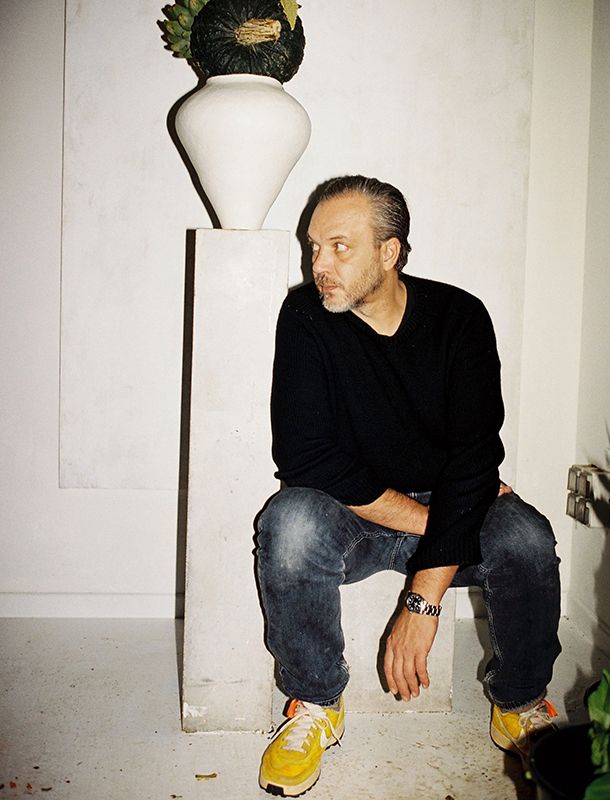 Louis-Géraud Castor often found himself frustrated during the two decades he spent dealing in antiques: "It was really difficult to find the simple flowers I liked and would see in 20th-century interiors," he recalls.
And so, in 2017, Castor traded Art Deco designs for amaryllises and anthuriums; created to feel at home alongside a 1920s Jean-Michel Frank lamp, say, or Elizabeth Eyre de Lanux lacquered table, his strikingly subtle arrangements quickly caught the eye of many of today's aesthetes, from Gaia Repossi to Hermès's Nadège Vanhee-Cybulski.
Below, the French fashion world's favorite florist discusses the ideal blooms for every home and his top tips for creating your own bouquet.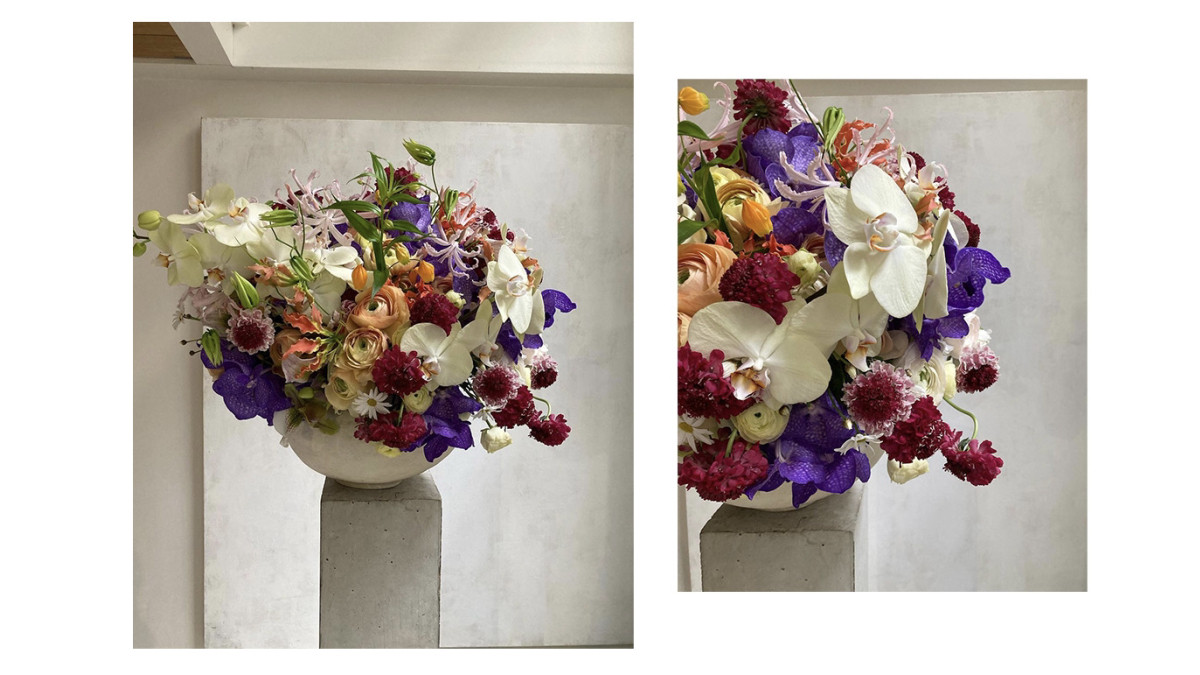 Louis-Géraud Castor Instagram
How did you become interested in antiques?
When I was very young, I started going to the Drouot-Montaigne in Paris with my father, who was an auctioneer. It was the first important auction house in France; at the time, Christie's did not have the right to sell here. In 1987, my father and his associates sold the estate of Georges Renand, the former president of [the department store] La Samaritaine, whose collection ranged from Van Gogh paintings to Matisse's La Conversation and Modigliani's La femme à la cravate noire. I was 14 years old and with all of these pieces of art. It was a very important moment for me. Later, I studied art history at La Sorbonne and then started to work at a gallery.
What was your specialty?
For over 20 years, I specialized in 20th-century French Art Deco — the period of the French couturier Jacques Doucet and designers like Jean-Michel Frank, Eileen Gray, and Pierre Legrain, who represent the invention of Modernism. I loved the movement's female designers; in 2013, I made a book about Elizabeth Eyre de Lanux, a very interesting American decorator who moved to Paris in 1919 and became friends and worked with Gray and Evelyn Wyld.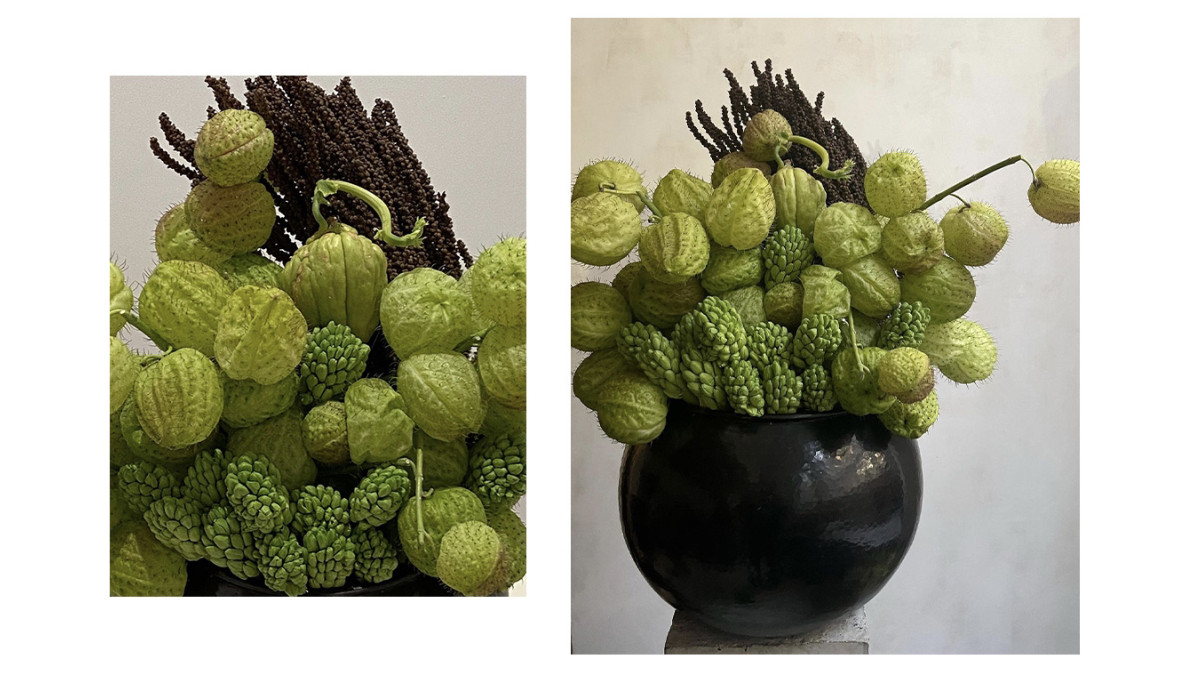 Louis-Géraud Castor Instagram
Do you still collect antiques?
I'm still in love with art and objects and always keep an eye on auction houses. I sold a lot to become a florist and open a studio, but I kept a 1920s lamp that Jean-Michel Frank created with Adolphe Chanaux. Frank invented "poor luxury" and used very brutalist materials — quartz, stone, and obsidian, a volcanic glass that looks like black crystal — for these lamps.
I didn't stop [working in antiques] because I didn't like it anymore, but because it became impossible to find new pieces, most of which had been rediscovered in the 70s. By 2020, the auction house had become more powerful than the dealer. Now, if someone has an important piece, they'll go to Sotheby's or Christie's; it's more prestigious and comfortable to see your pieces there than in a dealer's gallery. Of course, Brexit also made it very difficult because a lot of my clients were in London.
Why did you choose to move into florals?
When I was an art dealer, I would buy flowers every Friday to celebrate the weekend, but it was really difficult to find the simple flowers I liked and had seen in 20th-century interiors. Flowers in Jean-Michel Frank's decorations, for example, were very sophisticated but might be all white, while the flowers in Charles and Marie-Laure de Noailles's Paris flat looked like they'd been picked from the garden. For Helena Rubinstein's incredible apartment, the English decorator David Hicks removed the leaves from yellow lilies; it created an impact of color that went with everything from her African art to Dalí masterpieces. I found it very strange that many people today who have beautiful interior taste often have horrible flowers; they'll buy a Jean Royère sofa at Galerie Jacques but then have pink roses in a bad vase on the coffee table. So, I was like, I think I can do something.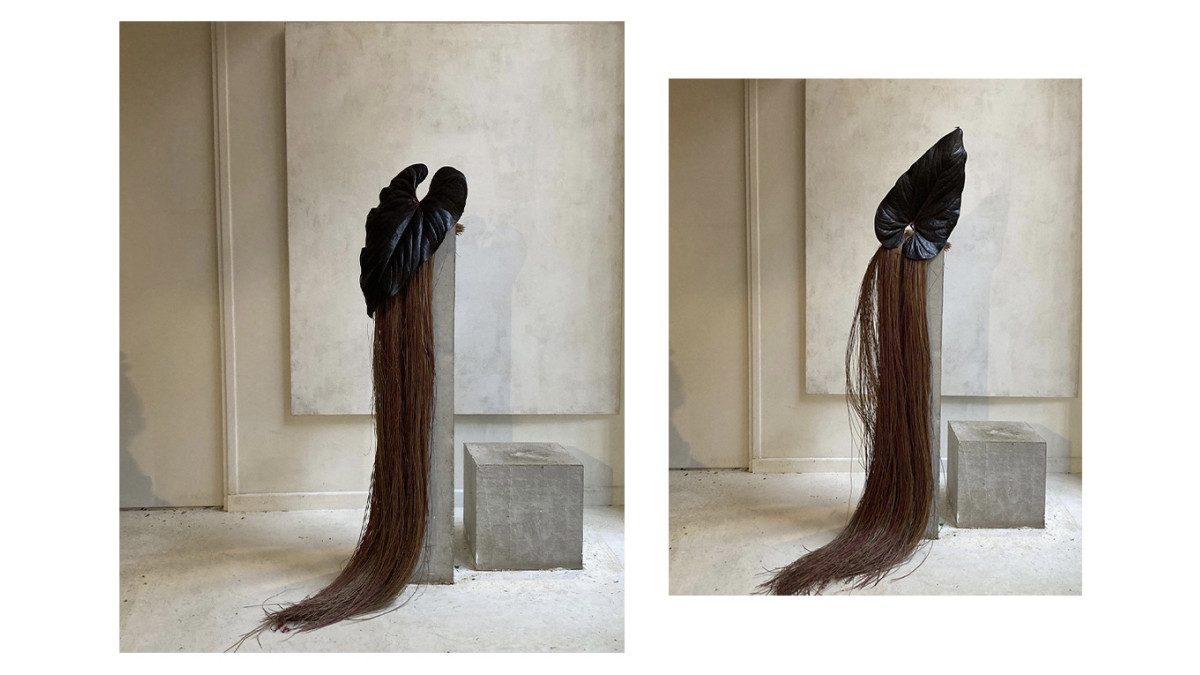 Louis-Géraud Castor Instagram
What are your favorite kinds of flowers?
I love tulips because they are a very beautiful flower that can totally change. There is a type of tulip that's porcelain-white at first but then turns pink after eight days. The transformation is really incredible. It's a period of grace: the flower will be changing color, changing form, changing everything...That's why I try to work with local and seasonal flowers, which last longer than those that come from far away. People love peonies, for example, but I always tell them that it's only possible to use them in springtime. In-season peonies from the south of France open in the day and close up at night. It's beautiful.
How do you create your arrangements?
It's like when I was a young dealer going to the flea market every morning to find new pieces. Now, I go to the flower market every day, and my arrangements depend on what I find: the colors, the textures, the materials...
I like when there's an impact of color, so I often make a bouquet of two juxtaposed colors. I'm also inspired by a lot of things in art, from Abstraction and Yves Klein's sponge reliefs to the 17th-century paintings of les bouquets impossibles, which combined many flowers that grew at different times of the year. They were fantasies then, but now it's possible to create this kind of bouquet.
What kind of vases do you use?
For me, it's important to use a ceramic vase because it helps the water stay very cold and hides the base of the flowers, which sometimes is not nice to see. When I was an art dealer, I bought a lot of 20th-century ceramics—like those of Jean Besnard—but when I became a florist I decided to work with only contemporary ceramics.
Early on, I found Mathilde Martin on Instagram, whose ceramics reminded me of Giacometti's designs for Jean-Michel Frank. I also love Raquel Zimmermann's ceramics, which are completely different from Mathilde's; they're more like Gaudí, Miró, and George E. Ohr, who was a genius in the U.S. in the beginning of the 20th century, but not a lot of people know his work.
Do you have any tips for making your own arrangements?
The idea is to do something very simple, like a bouquet des fossés, which is when you cross the fossés in the country to pick field flowers. You can create a bouquet with just a single flower. If you want to do something more abstract or sophisticated, it's interesting to work with one color because there are thousands of shades within any color. For example, if you like pink, you could use sweet peas or a cherry blossom or prunus branch. As they say, a good florist is a good colorist.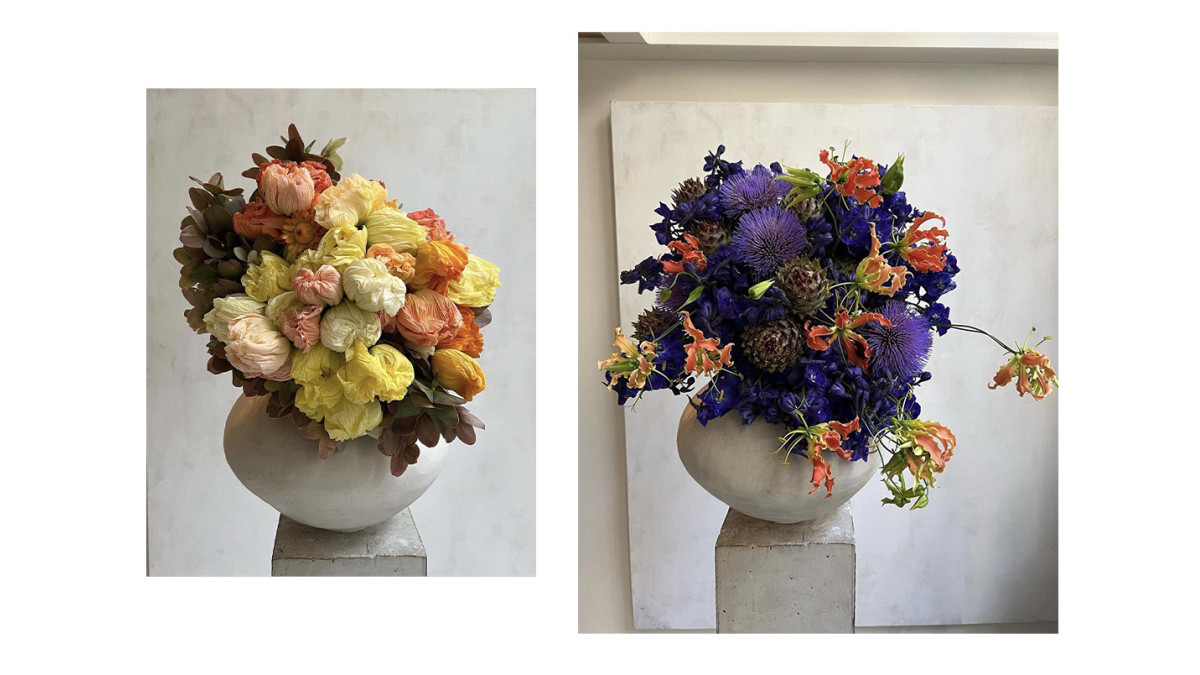 Louis-Géraud Castor Instagram
At ReSEE, every one of our vintage pieces comes with a story. This is, in large part, thanks to our unmatched community of consignors.
Though parting with such sartorial treasures may not be easy, the exceptional personal care we put into ensuring that they will go on to live a second (or, sometimes even, a third, fourth, or fifth) life offers a thrill — one rivaled only by that of the besotted shopper who adds them to her wardrobe.
Sell with us