The Style Series: Lucia Pica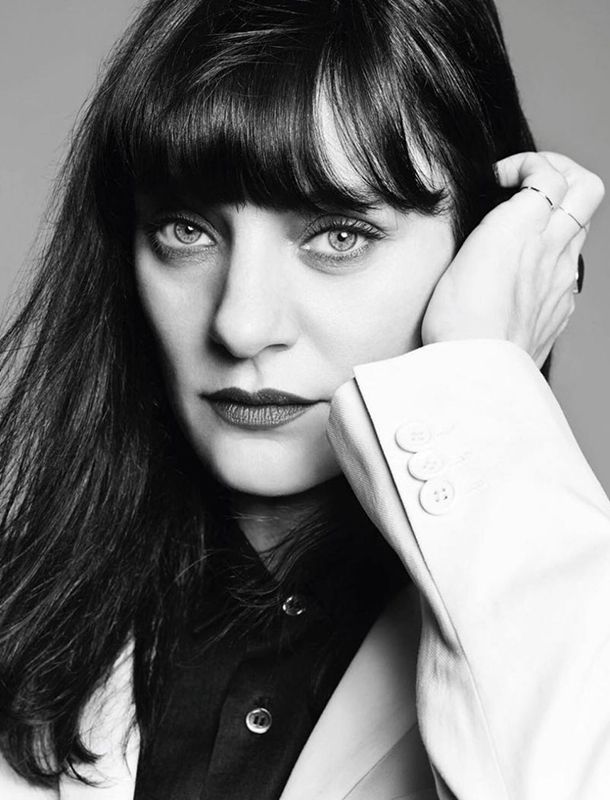 The world renowned Makeup Artist and former Chanel global creative of Makeup reveals her ultimate lipstick trick, plus how to do holiday party makeup (hint: no sparkle required).
When the Naples-born Lucia Pica took over the reins of Chanel as global creative makeup and color designer in 2015, the French house's little black palettes, as she liked to call them, quickly gained 2.55 collector status—and with good reason: filled with Big Sur-inspired creamy shades or pearlescent powders, the limited-edition compacts were equal parts wearable and wondrous.
Such a penchant for pigmented innovation can perhaps be traced back to Pica's mother, who was known to go bare-faced save for her signature swipe of hardly-there lipstick. "It wasn't really a strong gesture," Pica recalls. "It was more like dabbing it on, so it'd look slightly faded around the edges." It's a technique that the painter of complexions and canvases alike has since incorporated into her own daily cosmetics routine, along with a super-potent serum and one hydrating, highlighting balm. "As you know," she continues, "I'm a lover of red," but, as she's quick to point out, there's always room to experiment—whether with pigment, texture, or placement: "Makeup should be freeing… The main thing is really just to enjoy it and have fun."
Here, Pica reveals the six products that belong in every woman's cosmetics case, plus the best makeup looks to carry you through the holiday party season. Rest assured: no sparkle required.
Who are your beauty muses?
I always admire Monica Vitti, Lauren Bacall, Isabella Rossellini in the David Lynch movies, and Winona Ryder in the '90s, but I absolutely love looking at people, especially at girls in their teenage years. They have this courage that hasn't been spoiled yet. They can do things, like a strong eyeliner or heavy foundation, that feel so legitimate because they own them so much. I love that attitude. We always want to conform to beauty standards, but at the end of the day it really is about how we feel.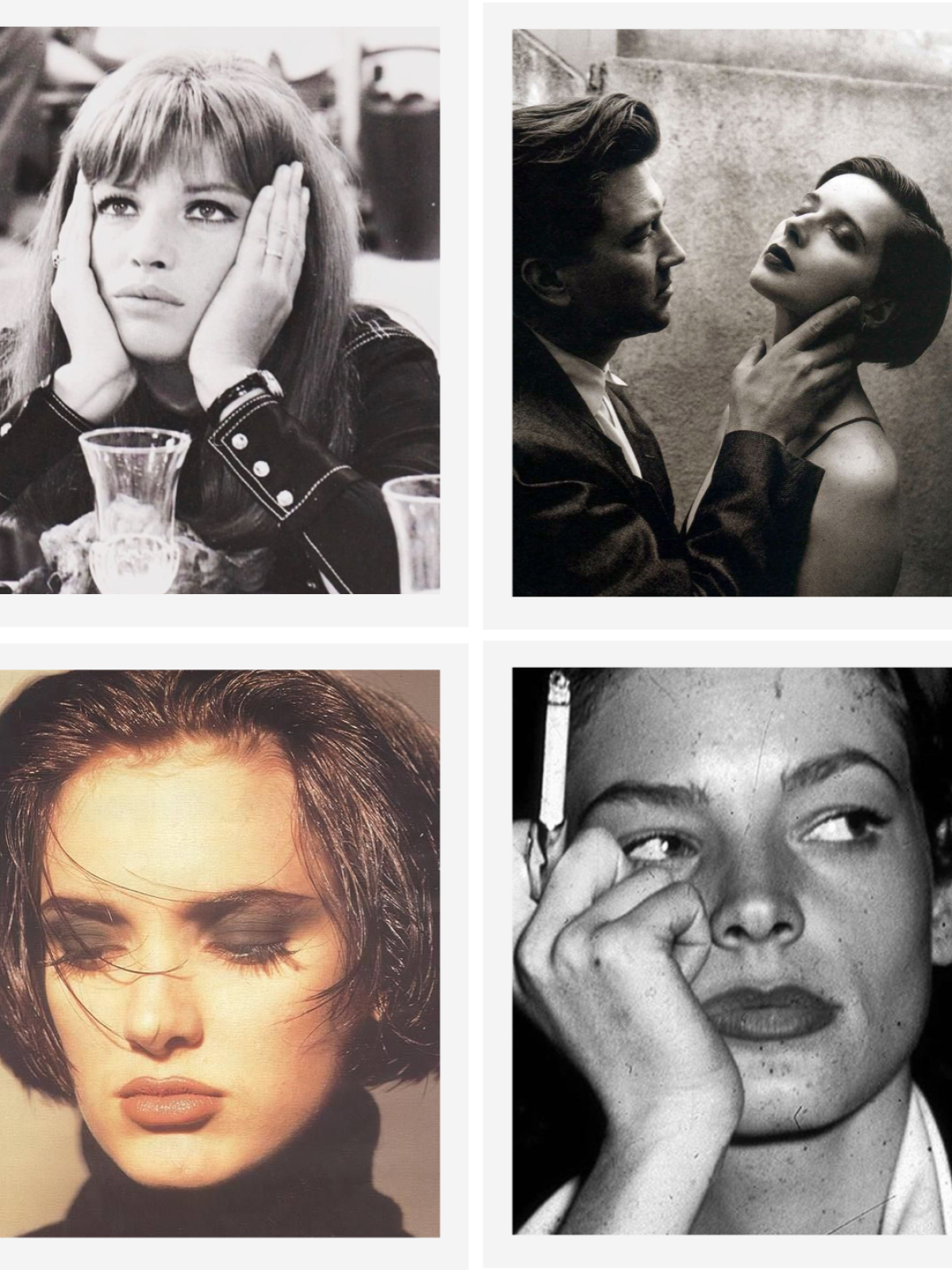 What are the products every woman should have in her makeup bag?
1. You need nice hydrated skin before applying makeup. That's the most important thing. I like Vintner's Daughter Active Botanical Serum.
2. One should always have a concealer. I like the Clé de Peau stick.
3. One of my favorite things I created for Chanel was the Baume Essentiel. That's a keeper because it hydrates and highlights, and is good for every skin, every age. It's also subtle and soothing. I go with the transparent one for myself.
4. I like the definition that mascara can give. I prefer volumizing formulas, like Lancôme's Idole or the Volume Effet Faux Cils by YSL.
5. Crayon eyeliner is a must because it's so multipurpose: you can create a defined line or draw all over your eye and smudge it with a brush. You can even put the Baume Essentiel on top to make it a wet smoky eye. The Charlotte Tilbury kohl pencil is my go-to.
6. I also recommend a lipstick that can function as blusher, so you can bring a little bit of color to your face when you need it. As you know, I'm a lover of red, but color is a personal choice.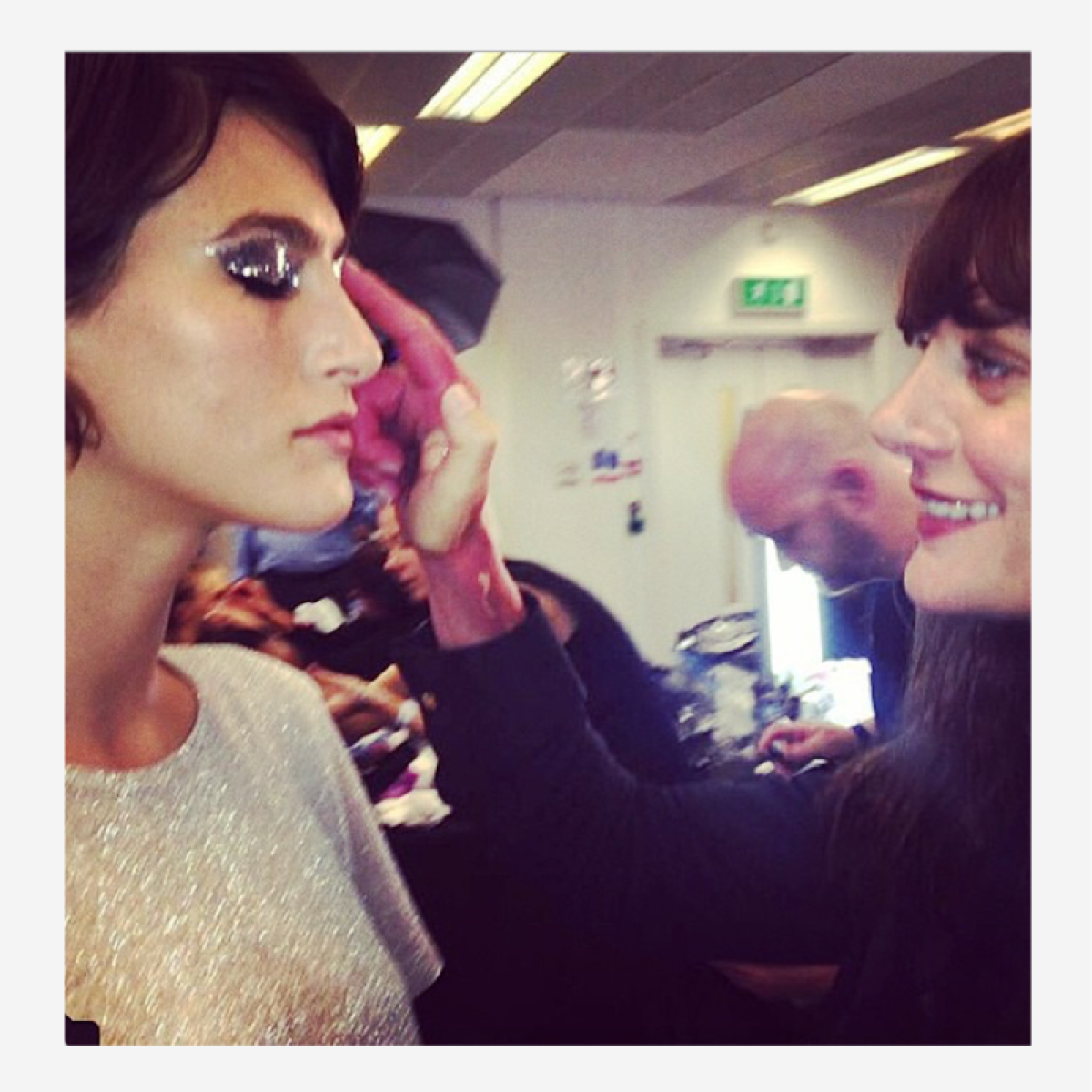 How do you recommend choosing the perfect lipstick shade?
Lately, I am drawn to a red with a little bit of brown in it—for me, that's more of a wearable red—or a browny rosewood. Wearing a mask has toned down my lipstick choice a little bit, but I still wear it.
That said, I don't really think we should talk too much about what's the perfect color. Of course, there will be some tones that look better on certain people more than others, but we can wear ten types of lipsticks and look good in all of them. There's so much choice now: you can find the right shade of any color that will suit your skin tone. And we can change our mind—have a season of brown, followed by a dark red, then a bright red… We really have to just enjoy the colors.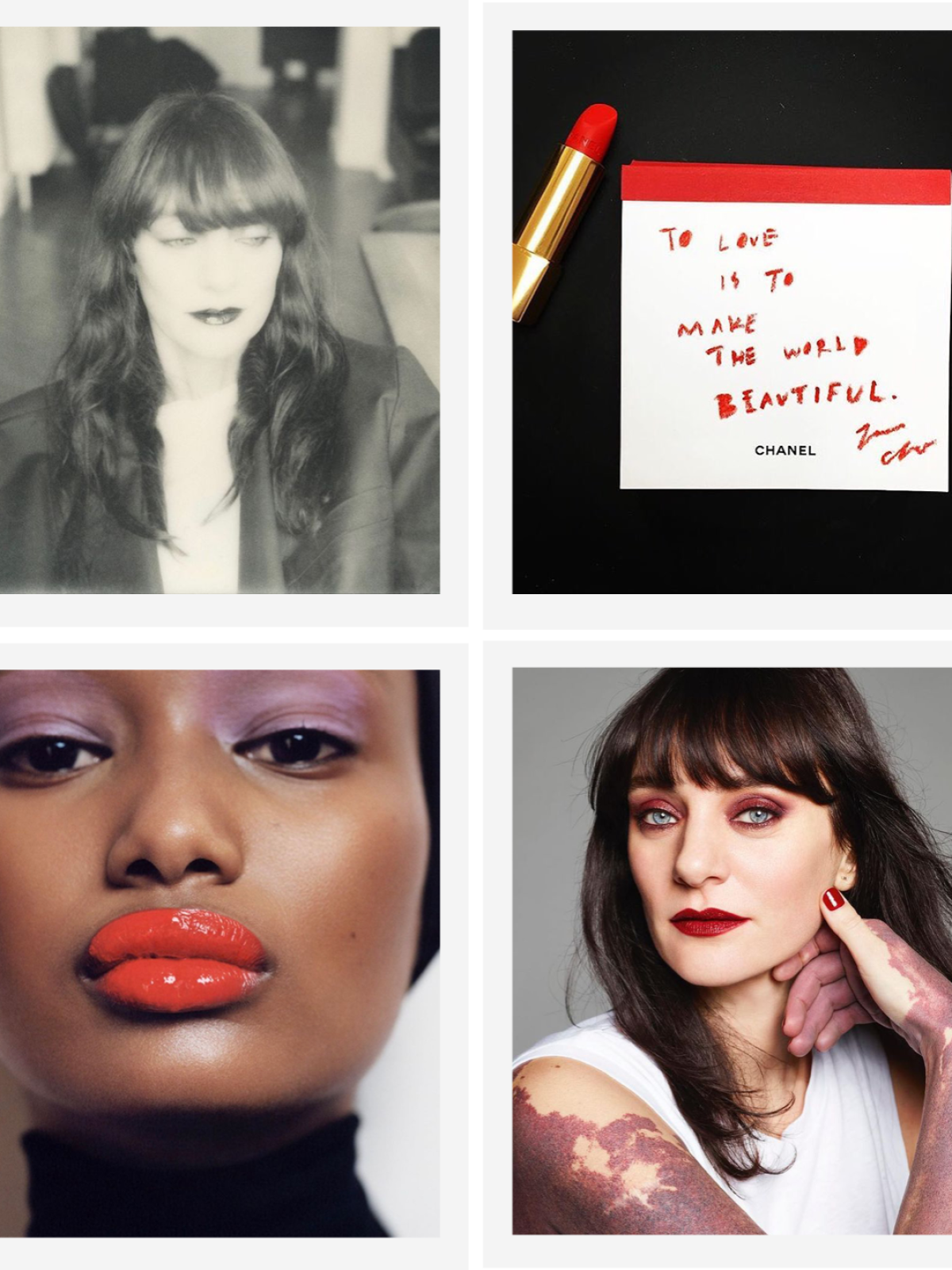 What's the best way to apply lipstick?
I prefer when it's not too sharp. I don't use a lip liner for instance, or, when I do, it's one of the big ones that's more like lipstick. I apply it right from the bullet and just follow the lines of my lips; I don't overdraw too much. After, I go around the edges with my finger to smooth them out (which I might have picked up from my mom!). This is how you make a strong color easier to wear.
What are your go-to holiday makeup looks?
I'm not really a traditional holiday makeup artist. I think a look is more to do with your character, your outfit, the time of the year… Winter is more polished and sophisticated, so you can get away with wearing more makeup. Textures, too, work really well with the artificial lights at night when you're partying, so you can push that shine or that smudge a little bit more.
If I was going out, my go-to look would be a matte-brown-with-a-little-bit-of-red eyeshadow, a red eyeliner inside the eyes, a dark red lipstick, mascara, and very dewy fresh skin. I like the contrast of the matte eye and lip with the shiny face. Another option would be a glowy, glossy, bronzy eye with a lot of mascara and a fresh red lip.
And then there's always the more moody smudged black eye for the people wearing a tuxedo or something less colorful. To achieve that look use a black eyeliner on the lash line and on top and blend it. Then, I'd put the clear Chanel Baume Essentiel on top to attract light. That way it'll look shiny and lived-in, as if it was almost from the night before. Keep the rest of the face very clean and bare, placing concealer just where you need it. I'd also keep the lips quite fresh, but you can always add a beige [pigment] or a touch of stain for a little color. I did Lou Doillon's makeup the other day, and she does that all the time. She dabs it onto the lips and high on the cheekbones. It just makes it feel a bit more alive.
as told to Zoe Ruffner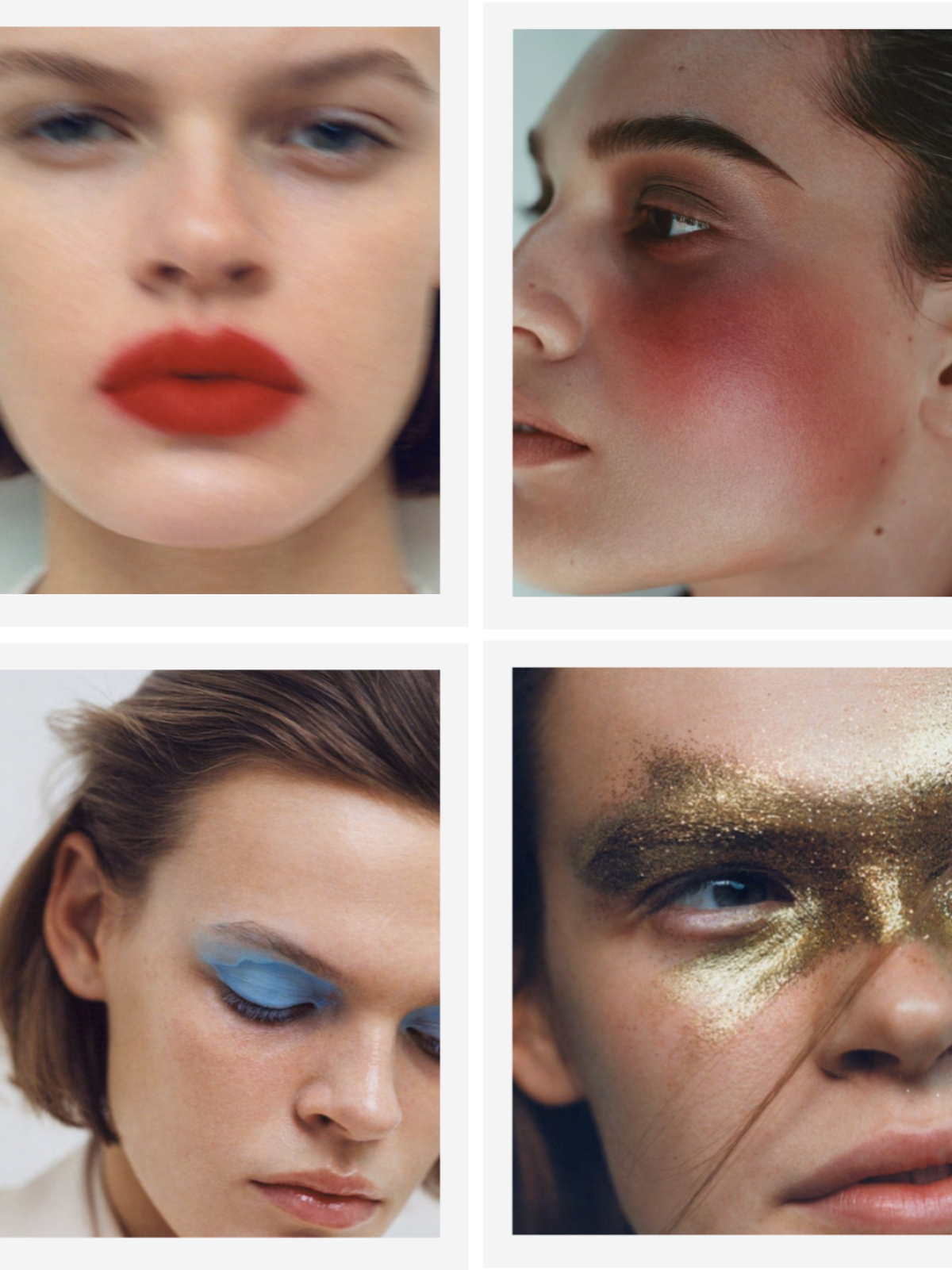 At ReSEE, every one of our vintage pieces comes with a story. This is, in large part, thanks to our unmatched community of consignors.
Though parting with such sartorial treasures may not be easy, the exceptional personal care we put into ensuring that they will go on to live a second (or, sometimes even, a third, fourth, or fifth) life offers a thrill — one rivaled only by that of the besotted shopper who adds them to her wardrobe.
Sell with us