The Style Series: Malina Joseph Gilchrist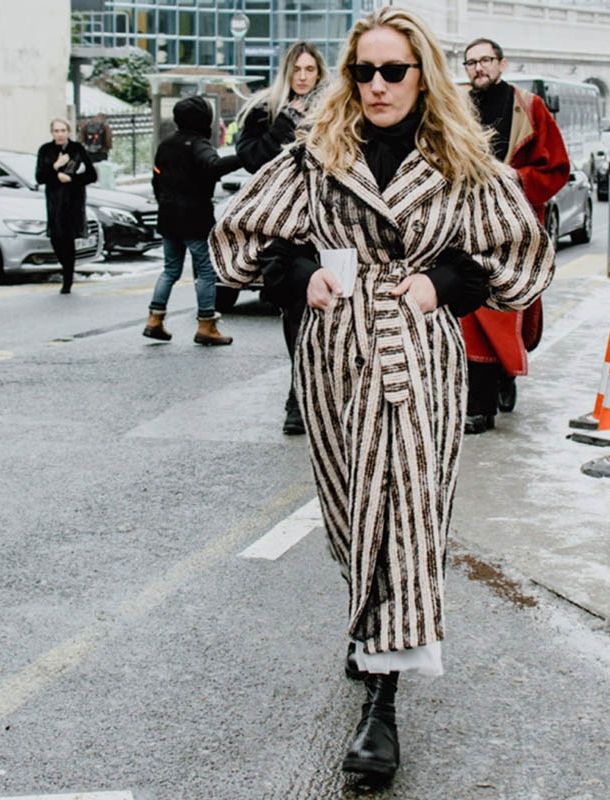 "I like to be quiet, but I like to be seen."
When Malina Joseph Gilchrist was a child growing up in Bloomfield Hills, Michigan, she'd spend hours every afternoon at her parents' hair salon. "I'd constantly be watching these incredible transformations take place," recalls the New York stylist and former T Magazine Style Director, who counts such formative moments—along with her mother's well-stocked closet—as her introduction to the power and potential of fashion.
Today, in collaboration with photographers such as Charlotte Wales and Theo Wenner, Gilchrist's unmistakable touch can be seen in the pages of i-D, M le Magazine du Monde, Self Service, and Vogue Italia, among others. "I've learned over the years from watching and being around really accomplished stylists that you have to bring a little bit of yourself into your pictures," she muses. "Especially as a female stylist, there is this exchange between you and your vision and how it comes into an image. If you don't bring a little bit of yourself into it, it can be cold and it can lack emotion, which is what you want in an image—you want to create something, whether it's desire or envy or just complete awe… The fantasy and the dream should always be there in both your work and personal style."
Here, Gilchrist discusses the ins and outs of her own wardrobe, from her go-to everyday ensemble to the strong pieces she returns to again and again—and how she ultimately makes them her own.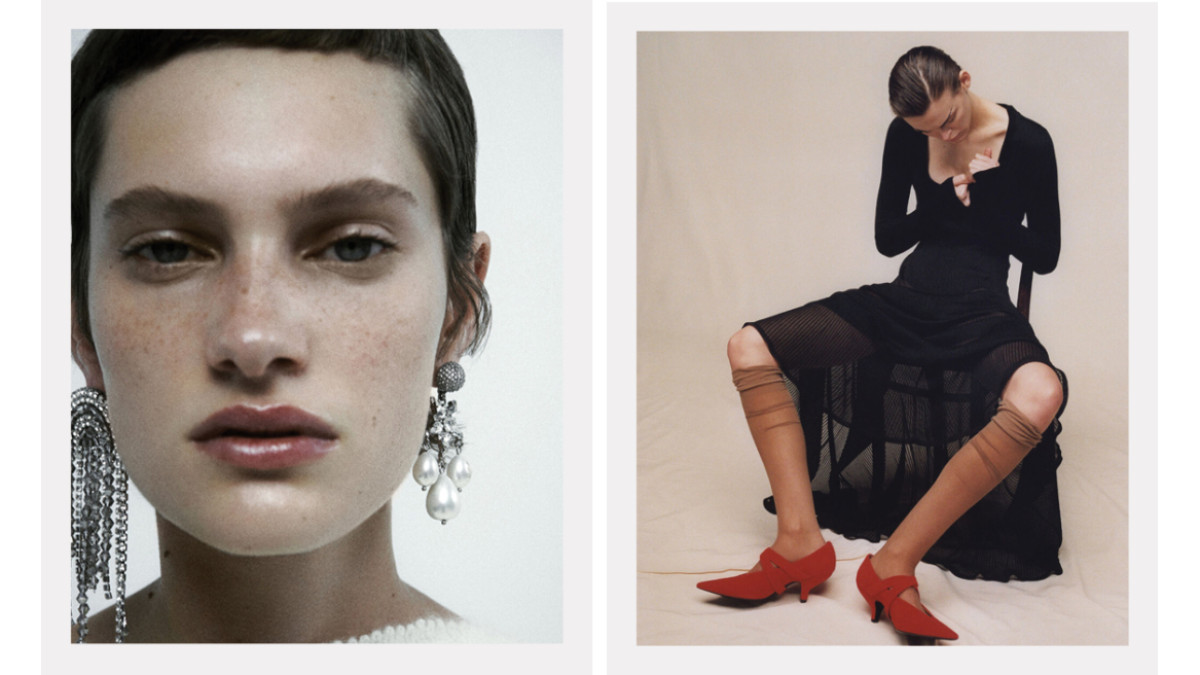 How would you describe your style?
My style has been many different things over the years—I like change and I like evolution. I can't say I've subscribed to one thing, but I appreciate really good design and strong pieces, so my wardrobe is full of Comme des Garçons. That's the [designer] that's stayed the longest. I admire the women who can wear it all at once, but I like to wear it in a way that's not intimidating. Maybe it's an amazing sculptural jacket paired-back with a cigarette pant, or a more classic or understated accessory—something that offsets it. Being completely cliché, I loved that about Carolyn Bessette and her way of curating her wardrobe. People always call her a minimalist, but, in fact, she had daring clothes—it was just how she edited them. She wasn't a Ralph Lauren classic girl. She'd have a great Prada leopard coat, but she'd be wearing a Yohji skirt suit. Her way of wearing [these pieces] was quite real, and I think that influences me, especially now as I'm getting older. You want to dress more sophisticated and you want those pieces to have longevity. That's how I approach fashion: I like to be quiet, but I still like to be seen.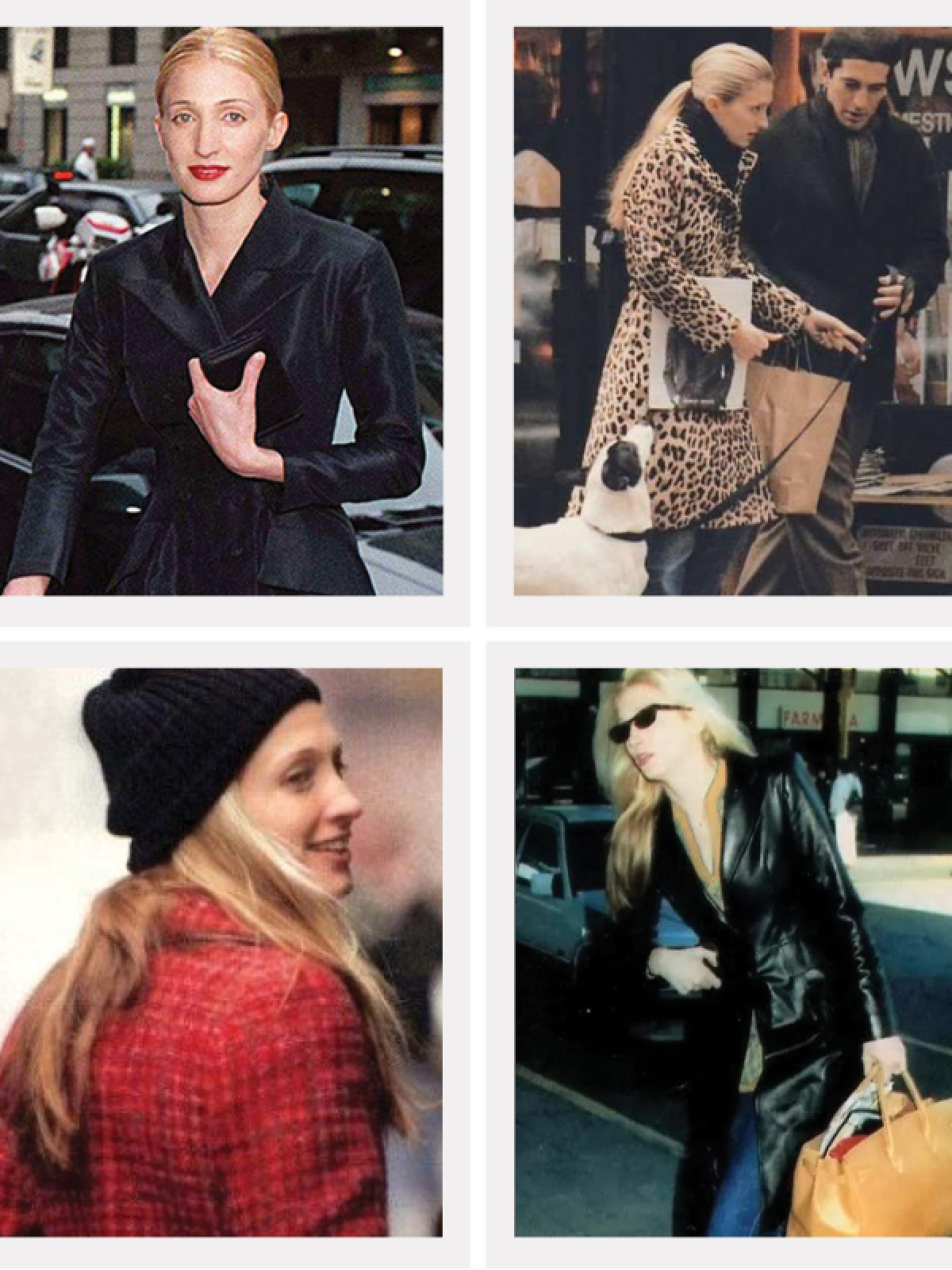 What are your wardrobe essentials?
My basics are things that I can have in my wardrobe for years, like Phoebe Philo Céline trousers that still stand the test of time. I always have a great black T-shirt, and I love Margiela sweaters and Charvet shirts. Without one little brain cell working, I'll probably throw on a Charvet shirt and a pair of Margiela black pants and sneakers. Living in New York, I'm pretty hard on my shoes—I always wear flats; never heels—so unfortunately they always need updating. The Row does beautiful, interesting shoes, and I'm back in love with the Tabi, so I've been wearing a lot of Margiela shoes again, which adds something a little different. Why are you drawn to vintage? When I was younger and I didn't have a lot of money, I loved vintage because I was dressing more theatrically. I was going out a lot and every night was like an adventure. I'd want to be different women all the time, and thrifting was great for that. It was a look and a moment, but now the way I shop vintage is completely different. I don't thrift, but I do still like looking back. I really only shop '80s and '90s vintage. I tend to be more drawn to Comme Des Garçons, Margiela, Helmut Lang, Prada, and even the early days of Nicholas Ghesquière's Balenciaga. Like everybody else, I love the Phoebe years at Céline. There's something smart about it. I like trying to find those pieces I was in love with back then that were so well designed and not trendy and could live today. That's why I love Resee—it's a mix of the pieces that got away, but it always feels modern and incredibly chic.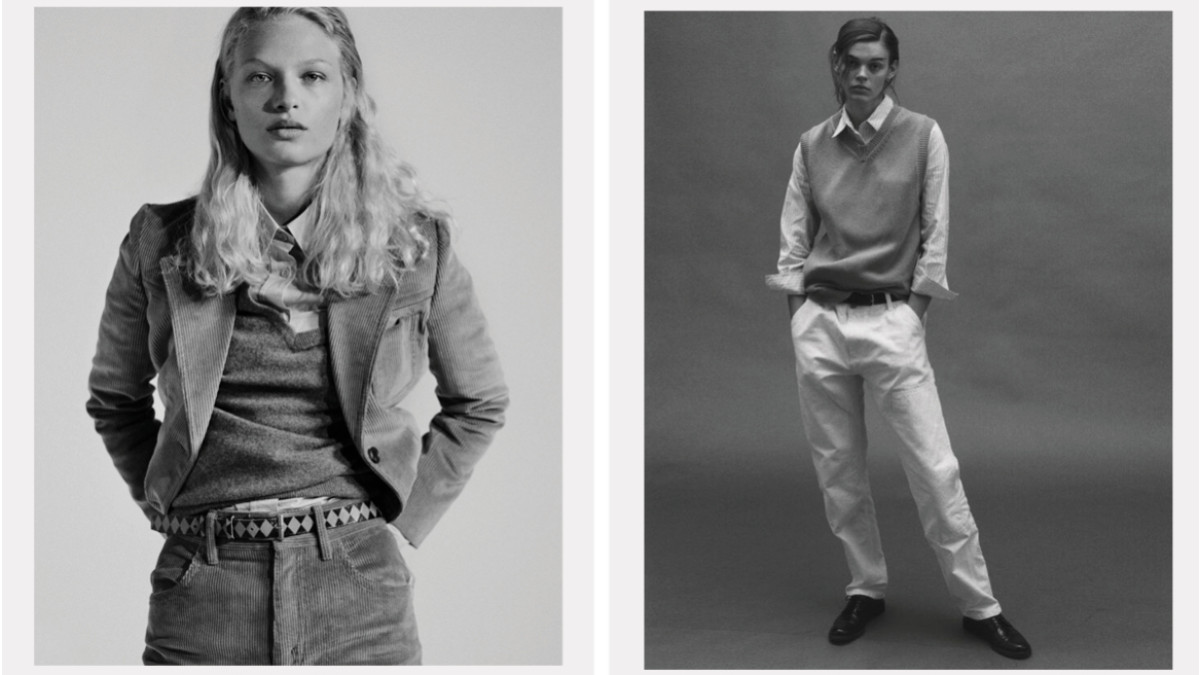 Have you made any recent purchases?
I like things that feel quite classic and timeless, and I like to buy beautiful pieces that I'll have for a very long time. I fell in love with this green velvet Prada coat this season, which is very uncharacteristic of me. Even though it's bold and says a lot, I'll have it forever and I'll love it. It's just about shopping smartly. What's on your wishlist? I've had my eye on a Kelly, and I think I want to go vintage for it instead of buying a new one—I find the leather and the quality more attractive. There's also something pretty remarkable that through all the ages in fashion and all the different kinds of women and expressions, it's a handbag that has stood the test of time. That's pretty remarkable.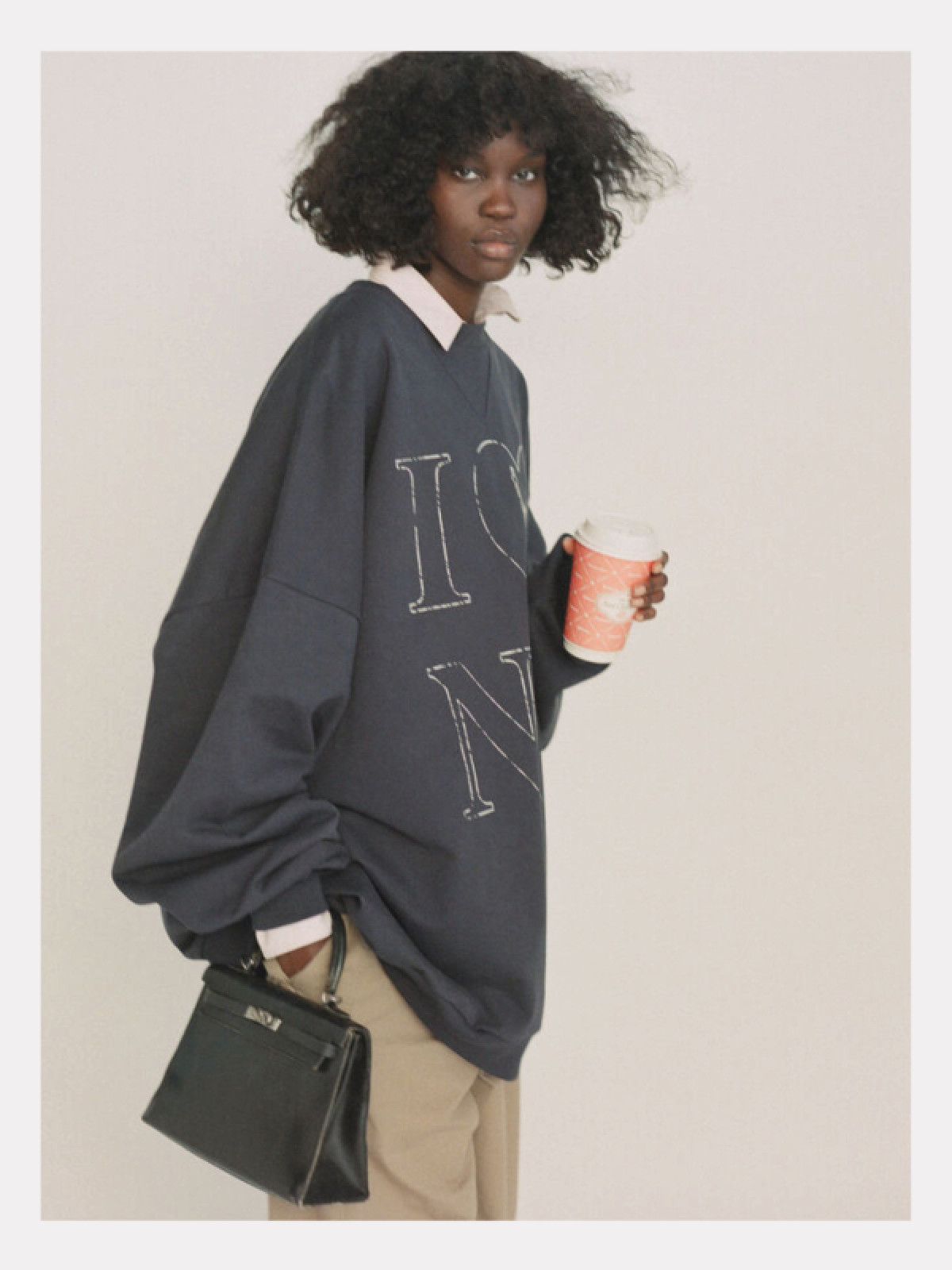 Do you have any style rules or mantras?
They're more philosophies than they are rules because they can be interpreted in different ways. As much as I love fashion and trends, and how everything changes and all of the different styles and tribes, I think it's really important that one finds themselves and finds a way to hone in on their own style and their beauty. I've always loved when women have something that they stick to, like they have the same hairstyle their whole life. There's an elegance in being understated, but I also love when women are crazy and over-the-top and bold. Really, I don't like to impose myself on others. What I like is for people to be quite unique and to experiment.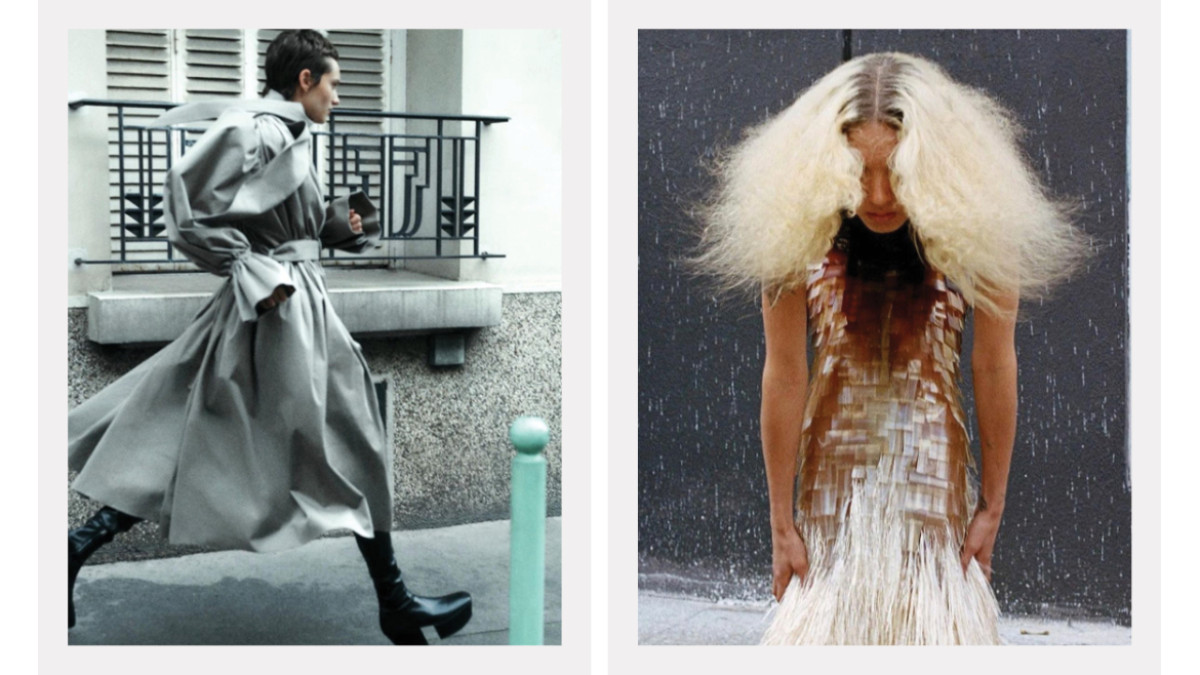 What's in your styling kit?
I always have beautiful socks in my styling kit. If something's not working, add a little sock to it and it transforms [the whole look]. I like Falke or Italian cashmere ones. I also go to the Sock Man in the East Village. They have these great big white '80s bunchy athletic socks. For some reason they make everything better.
as told to Zoe Ruffner
At ReSEE, every one of our vintage pieces comes with a story. This is, in large part, thanks to our unmatched community of consignors.
Though parting with such sartorial treasures may not be easy, the exceptional personal care we put into ensuring that they will go on to live a second (or, sometimes even, a third, fourth, or fifth) life offers a thrill — one rivaled only by that of the besotted shopper who adds them to her wardrobe.
Sell with us