The Style Series: Suzanne Koller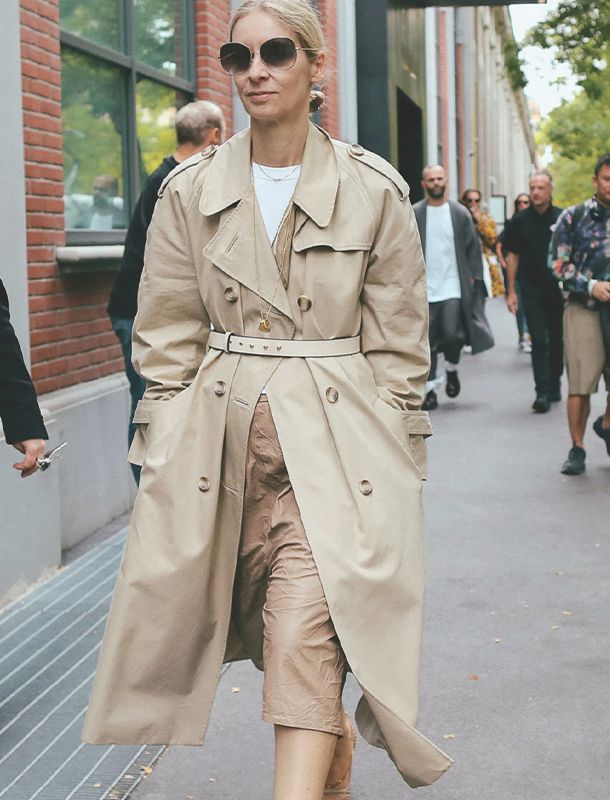 The inimitable stylist breaks down her fall wardrobe, from the essentials that go the extra mile to the vintage finds that are at the top of her wishlist (hint: there's old Céline—and lots of it).
"A fashion image has to say something," Suzanne Koller, the Viennese, Paris-based stylist behind some of the industry's most iconic editorials (who could forget the 100-page Self Service spread of Shalom Harlow and Raquel Zimmermann, or, more recently, the striking Zoe Ghertner-lensed portraits of '90s supers Georgina Grenville and Amber Valetta?), once said. "And it has to live for much longer than a season."
It's a philosophy that extends to the M Magazine Fashion Director's own enviable and enduring wardrobe, highlights of which she readily shares on Instagram. Alongside intimate, behind-the-scenes snaps from her latest shoots, there's a Constance Hermès bag slung over a cocoa-colored sweatshirt, and a selfie in a monogrammed button-down from her ongoing collaboration with APC; worn-in blue jeans paired with black ballet flats, meanwhile, are captioned simply: #casualnonchalance.
Here, Koller breaks down her sartorial must-haves, plus, her go-to Paris destinations for udon, bouquets, and more.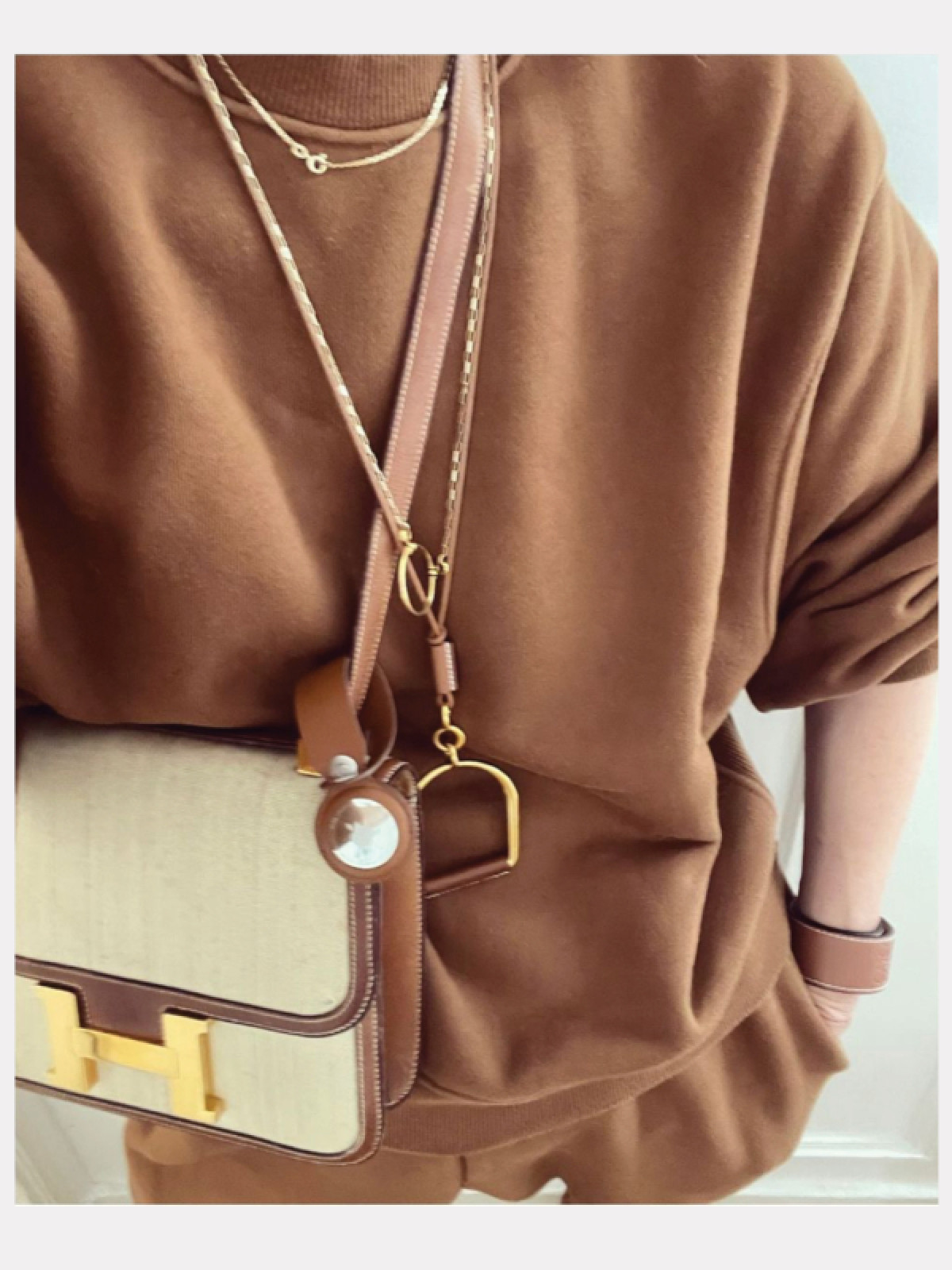 STYLE RULE
"It's not a rule but a personal obsession. I am wearing only one color from head to toe: blue marine, grey, or beige."
WARDROBE ESSENTIALS
1
Beige trench coat
2
White Air Force 1 sneakers
3
Sunglasses by Isabel Marant
4
Gold Rolex
5
APC Butler Jeans
6
Saint Laurent sandals
7
Uniqlo navy blue cashmere sweater
8
Uniqlo U t-shirts in white, grey, black, and dark blue
9
Birkenstock 1774 shoes (designed by me, coming out March 22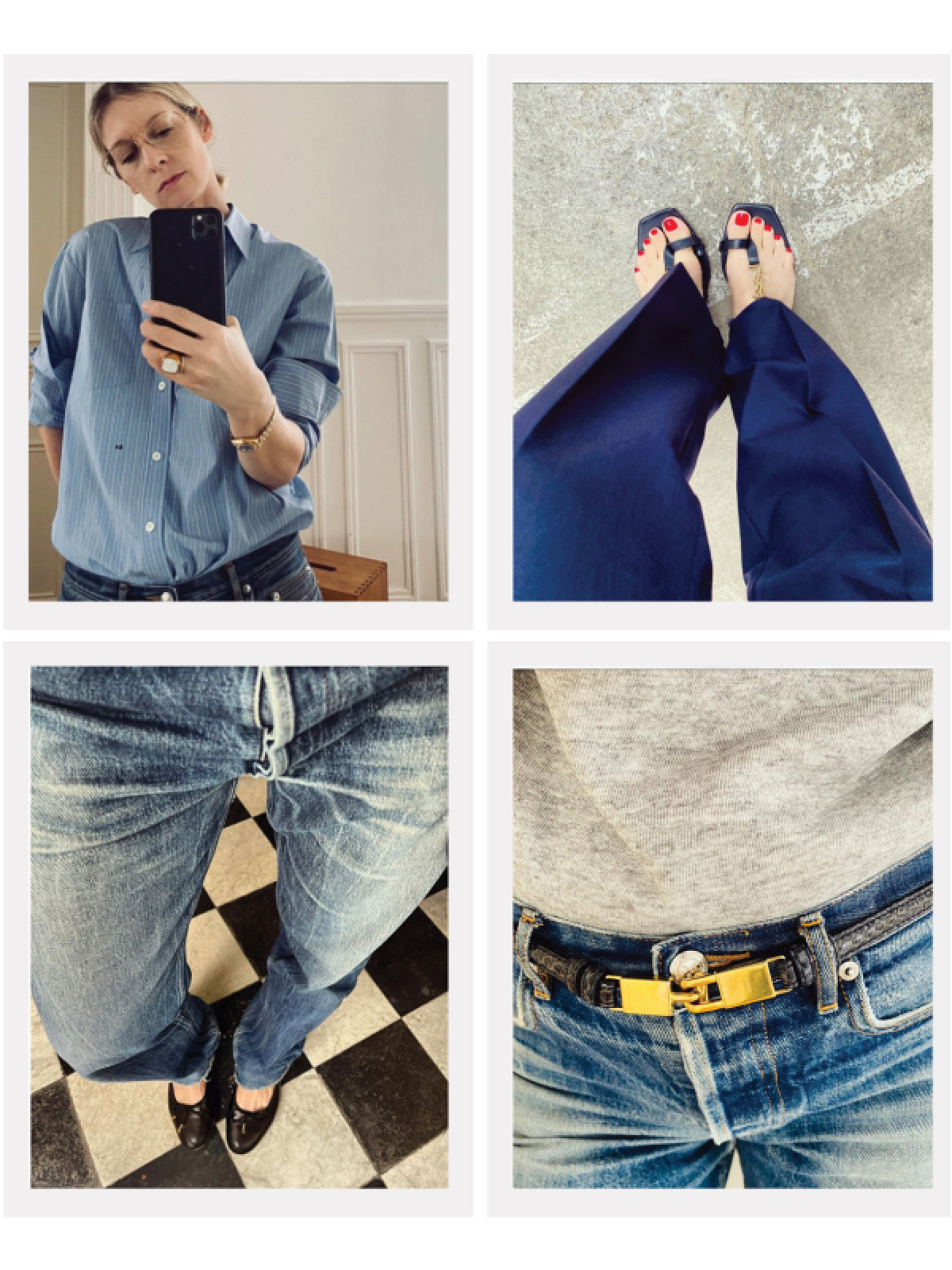 FALL MUST-HAVE
"A trench coat, as usual!"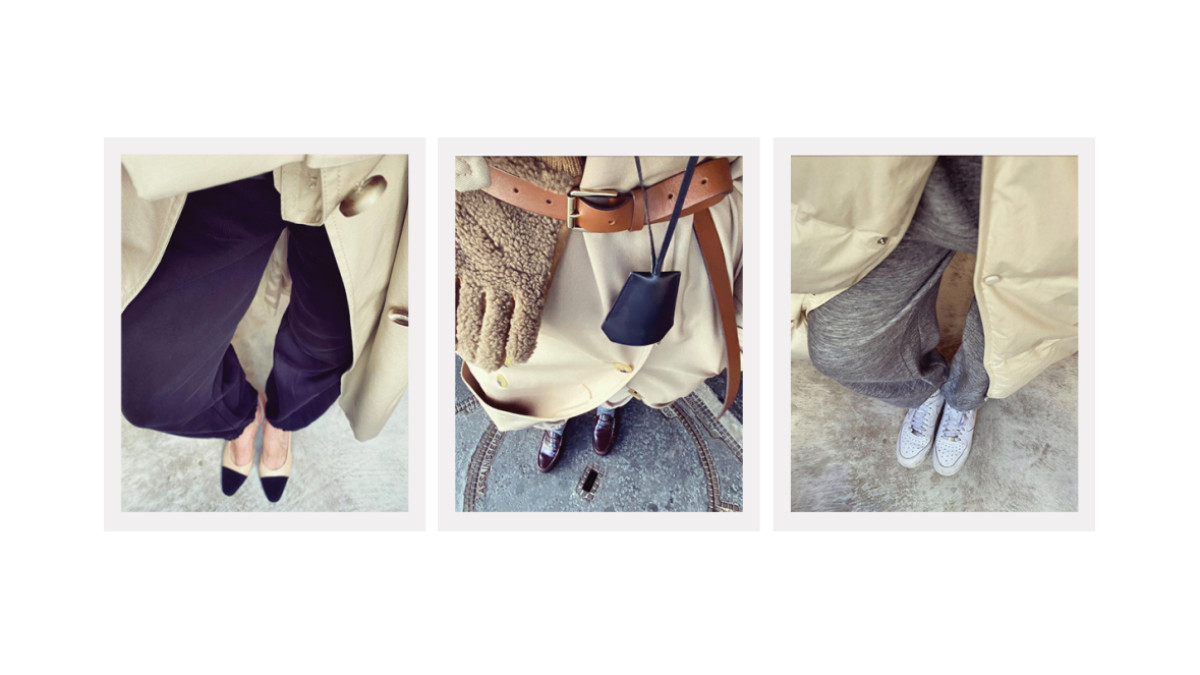 VINTAGE WISHLIST
"I collected Saint Laurent for over 15 years, and then sold it all (on Re-see!), but recently I am obsessed with vintage Margiela, Helmut Lang, Comme des Garçons, and Hermès bags—and old Céline, it works with anything."
At ReSEE, every one of our vintage pieces comes with a story. This is, in large part, thanks to our unmatched community of consignors.
Though parting with such sartorial treasures may not be easy, the exceptional personal care we put into ensuring that they will go on to live a second (or, sometimes even, a third, fourth, or fifth) life offers a thrill — one rivaled only by that of the besotted shopper who adds them to her wardrobe.
Sell with us