The Style Series: TyLynn Nguyen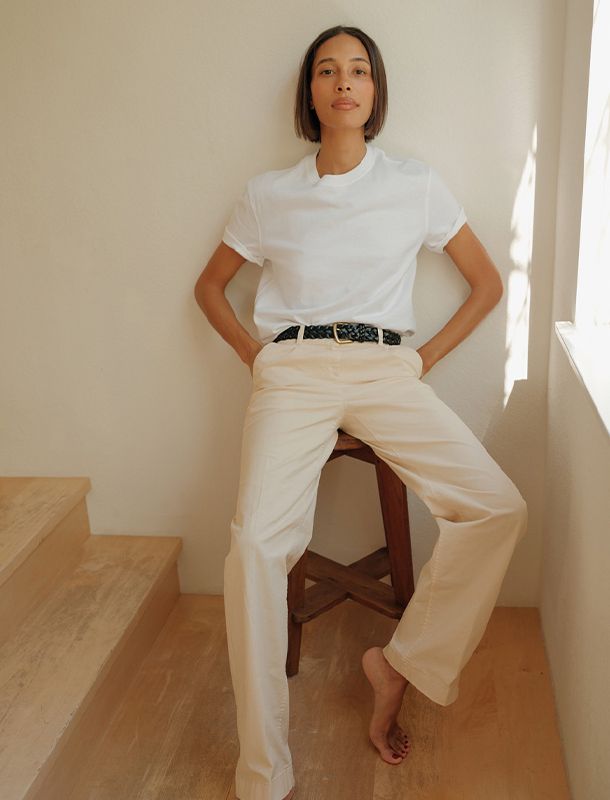 Photo credits: TyLynn Nguyen Instagram page @tylynnnguyen
Though TyLynn Nguyen has made a career out of sharing photos of her ensembles with her 176,000 followers, the Los Angeles-based designer, and influencer takes a decidedly quiet approach to getting dressed: "I love to feel like you see me first and not so much my clothes," notes Nguyen, who turns to the same streamlined essentials — paired with the occasional vintage accent piece — again and again. Here, she discusses California style, investment purchases, and why proportion is everything.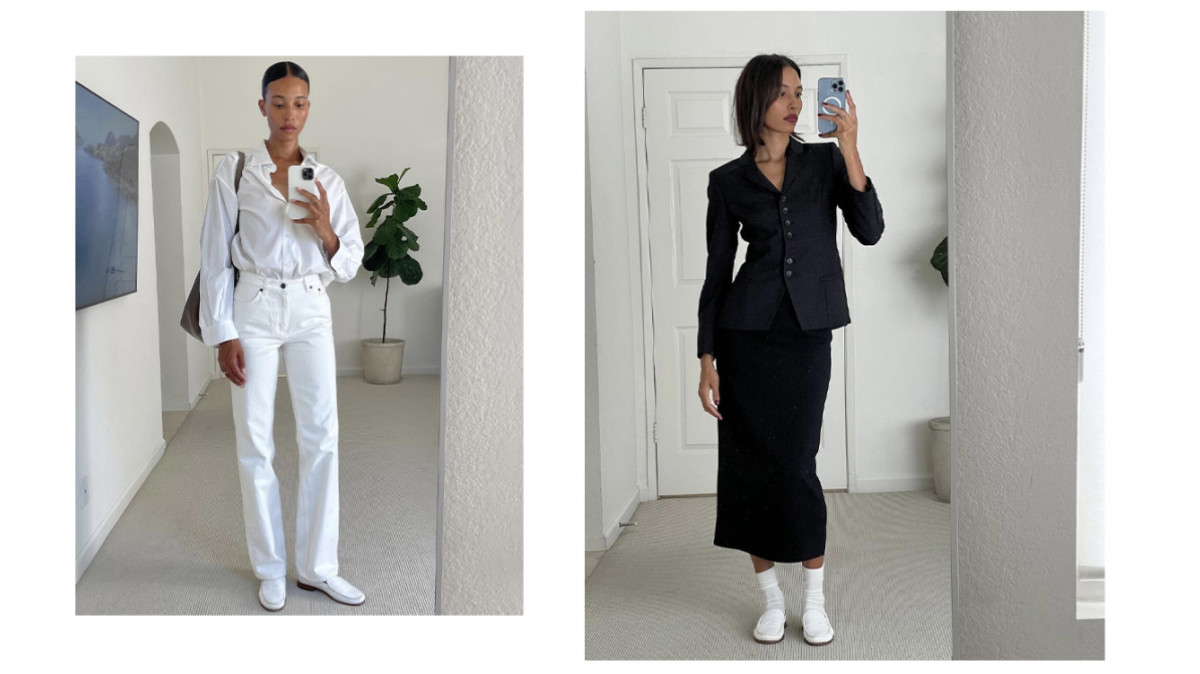 TyLynn Nguyen Instagram page @tylynnnguyen
How would you describe your style?
Somebody on Instagram told me that I was really chic, but that they're bored [by my clothing] sometimes, which made me laugh because my style is what it is. At six-feet-tall, I've never been a peacock because I've always felt like my height was enough of a standout. When I was younger I tried to dress the way that I dress now, but I have kept refining myself and my style has just gotten better as I've gotten older. I love to feel like you see me first and not so much my clothes.
What are your wardrobe essentials?
I've been wearing the same clothes over and over lately: a really good trouser, blazer, turtleneck, sweater, jeans, loafers, ballerina flat, cowboy boot… I live in LA where it's very laid-back and comfortable. Nobody really gets dressed here — everybody's in sweatpants and sweatshirts — but that doesn't make me feel good. So, I'm not necessarily going to wear a suit, but I'll wear a nice button-up with denim and flats. Even some blazers that I buy are pretty loose-fitting so that they're cozy.
As an influencer, how do you balance wearing what you have to wear with what you want to wear?
I have to shoot certain pieces for brand partnerships; if the clothes fit me well — and if the materials are really good — I keep them and rewear them. Often, I think, Oh my gosh, there's too much stuff and I need to get rid of things, but I've kept all of the vintage pieces that I've bought.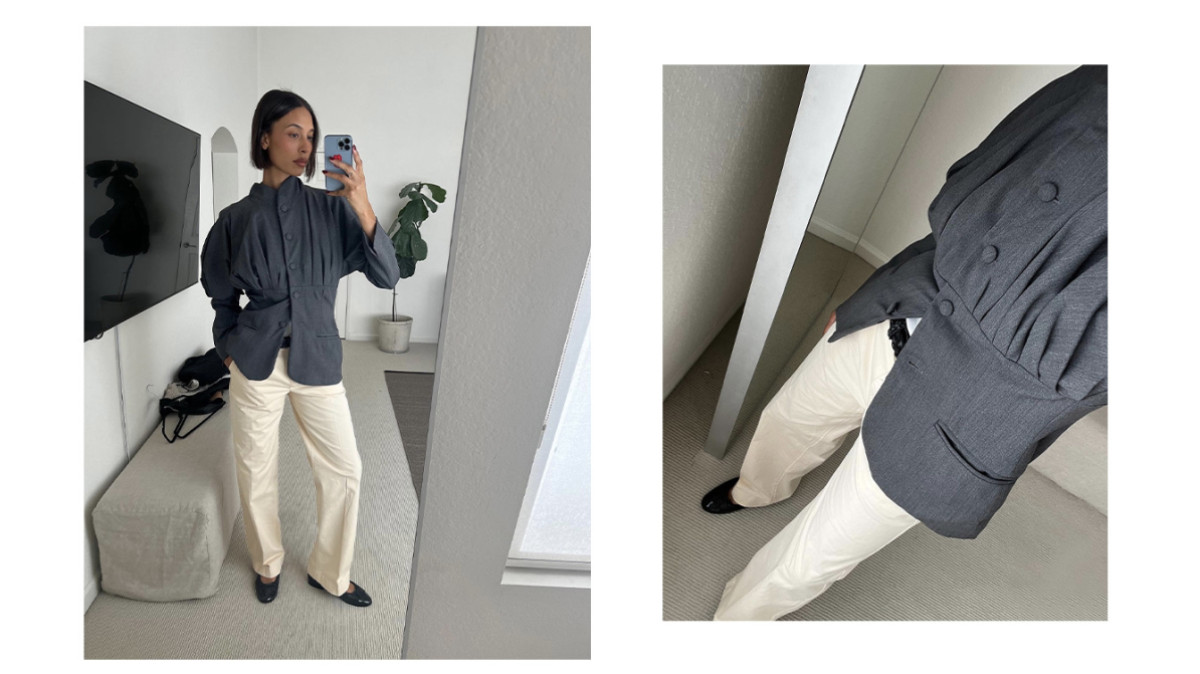 TyLynn Nguyen Instagram page @tylynnnguyen
When did you start wearing vintage?
When I was in high school in Massachusetts, I used to ask my mom if we could go to these little shops on Cape Cod where you could buy old, used pieces, like vintage Levi's, which I still wear today. There was also a really nice store on Martha's Vineyard where I got a sundress that made me feel like a grownup, even though I wasn't.
Why are you drawn to vintage today?
I'm not someone who's going to wear all vintage all the time, but I'm drawn to certain vintage because you can't always find that classic Calvin Klein look or that perfect Hermès Margiela coat you're looking for.
I really like Hermès's Margiela era — my favorite [contemporary] brand, The Row, often takes cues from that space — and Romeo Gigli, whose pieces were so well-made with these certain details, like sharp collars, beautiful sleeves, buttons, ruching... I have a high-collared button-up shirt of his that's voluminous in the back; the proportions are quite interesting. I just bought this super ornate black blazer by Donna Karan, which is kind of Michael Jackson-y, but it's so well made. The quality of [vintage] clothes just seems so much better compared to what's currently out now. It's interesting that it's lasted so long, but it's still so good.
How do you style your vintage pieces?
The easiest thing for me is to wear something old with something new. Of course, sometimes I am wearing mostly vintage — like vintage denim with a vintage blazer — but my shoes won't be vintage. I don't buy vintage shoes.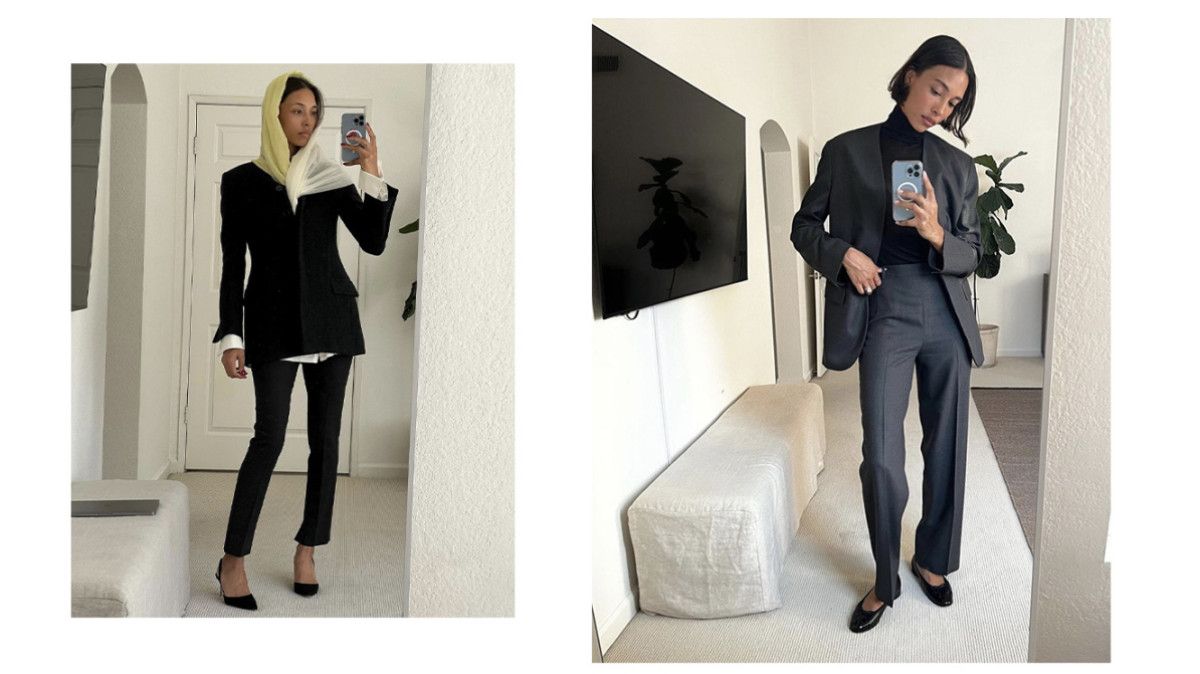 TyLynn Nguyen Instagram page @tylynnnguyen
What's your greatest vintage find?
I have this super old Batman T-shirt. I don't even know where I bought it, but it's my favorite, especially because I have kids.
How do you shop for yourself?
The way that I shop is centered around the idea of investing. I invest my money in The Row, or a pair of Chanel flats, or a really small Hermès bag — I have a teeny tiny black one, which will be perfect for my daughter one day. My purpose is really: What can I give to my kids and grandkids?
What's on your wishlist?
Rubber, lace-up boots from Phoebe Philo's pre-fall 2018 collection. I want them in all black. It's been so hard to find them in my size.
Do you have any style rules or mantras?
Less but better, especially if you're really tall. And proportions are essential: If you're wearing pants, make sure they don't drag on the ground. If you're wearing a button-up shirt, make sure you can see your watch or bracelet. If you're wearing a turtleneck, make sure it lands right above your Adam's apple so that your head is moving and none of your makeup touches it … I think that's beautiful.
Do you use a tailor?
The seamstress at Fazio Cleaner in Calabasas, where I live, is incredible. I don't know what magic she does, but all of my clothes fit my body so much better once she touches them.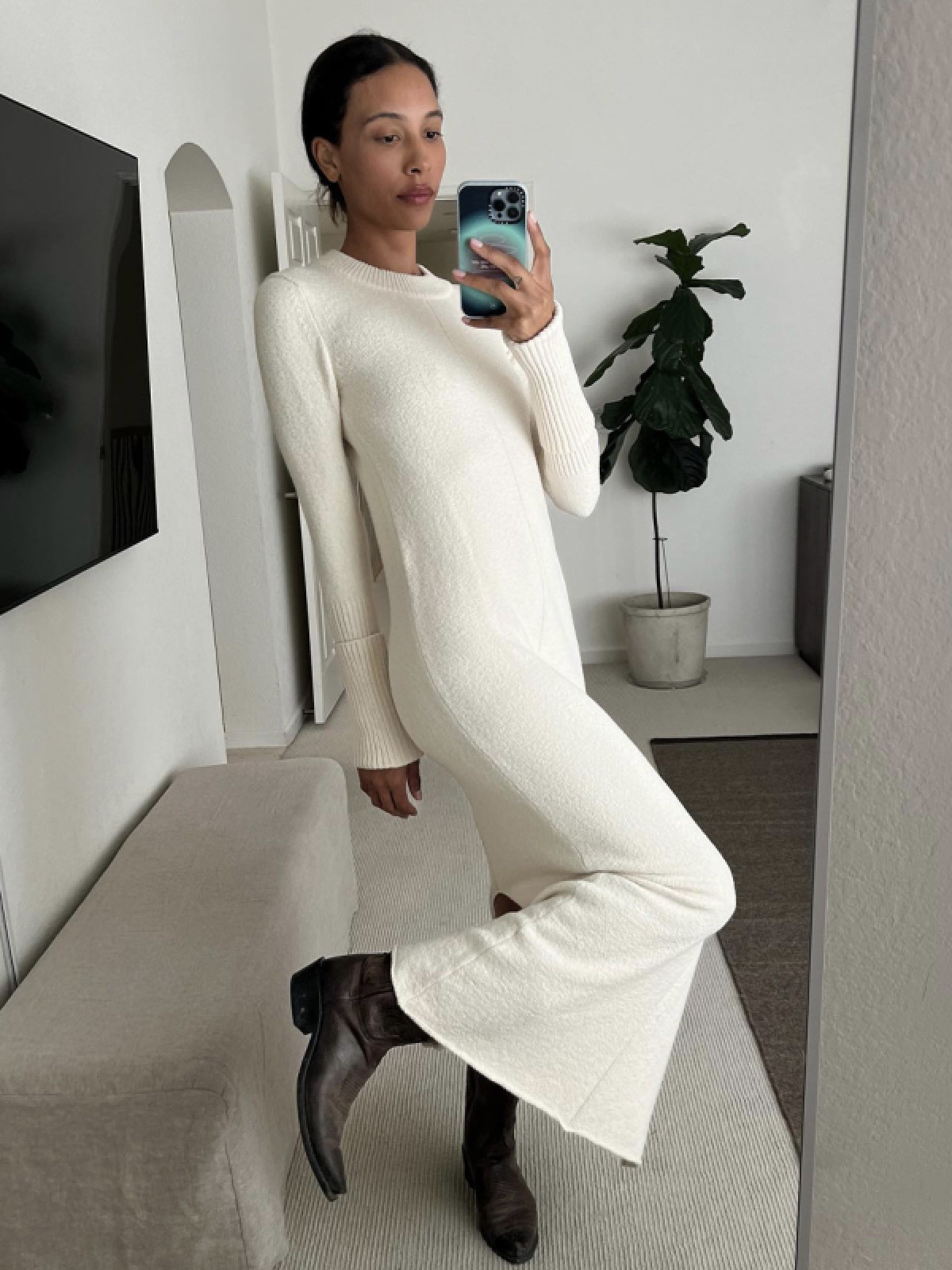 TyLynn Nguyen Instagram page @tylynnnguyen
At ReSEE, every one of our vintage pieces comes with a story. This is, in large part, thanks to our unmatched community of consignors.
Though parting with such sartorial treasures may not be easy, the exceptional personal care we put into ensuring that they will go on to live a second (or, sometimes even, a third, fourth, or fifth) life offers a thrill — one rivaled only by that of the besotted shopper who adds them to her wardrobe.
Sell with us