Versace: The Gianni Years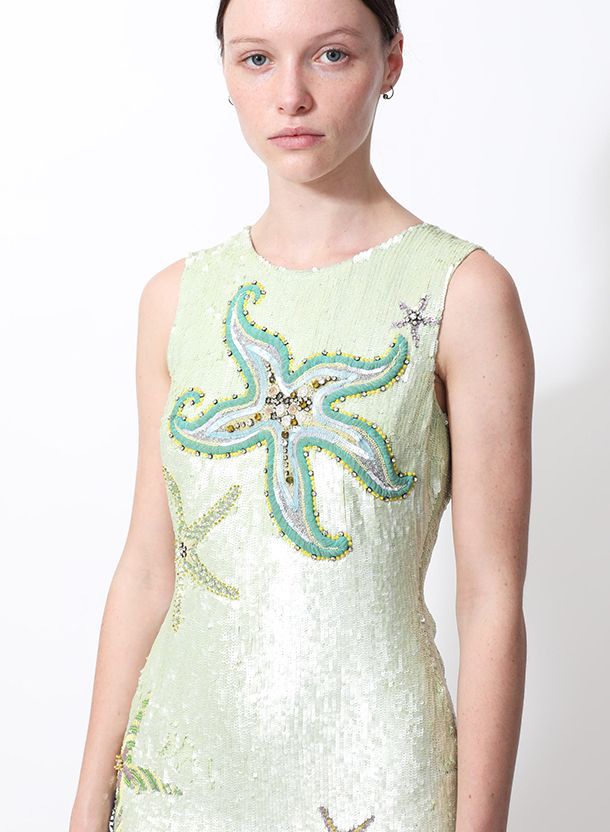 Photo credits: Versace 2000s Tropical Jungle Jeans
Anatomy of the Bold
Gianni Versace captivated and defined a moment with his bold prints, sex-infused cuts and raw, primary colors. More than any other designer of the time, Versace's clothing fused art, fashion and music boldly into one, creating a tidal wave of popular culture.
Upon his first visit to New York, Versace met Andy Warhol, who immediately introduced him to the city's lively art and cultural scene, a rambunctious and raw ground fertile for creation. The young Versace was enthralled. He saw in Warhol a great observer — a genius who not only encapsulated vivid awareness of himself, but more importantly, of the media that surrounded him. Upon returning to Europe, Versace infused these details into his work.
What followed was one of his most poignant collections: the spring 1991 Runway Show. Versace translated his experience in the literal and figural sense, assuming media and visual culture in a powerful collection which remains one of his most memorable.
Spring 1991 mastered the pop icon's homage to the 1960s —bold primary colors, which walked the runway in uniform, full looks, like brightly colored popsicles; exuberant baroque prints, translated in sleek leggings and oversized tops; the playful homage to Vogue through deco-cover printed pieces; and of course, the ode to Warhol with the famous Marilyn Monroe print donned by Naomi Campbell. Having worked alongside the Warhol Foundation, Versace used the artist's most recognizable imagery of the 1960's and it doing so created one of the most iconic fashion moments of the 1990s.
See: Latest Versace Finds
At ReSEE, every one of our vintage pieces comes with a story. This is, in large part, thanks to our unmatched community of consignors.
Though parting with such sartorial treasures may not be easy, the exceptional personal care we put into ensuring that they will go on to live a second (or, sometimes even, a third, fourth, or fifth) life offers a thrill — one rivaled only by that of the besotted shopper who adds them to her wardrobe.
Sell with us